Entertainment
Derek Hough's Dream Of Getting Married And Having Kids About To Be True With Dancer Girlfriend?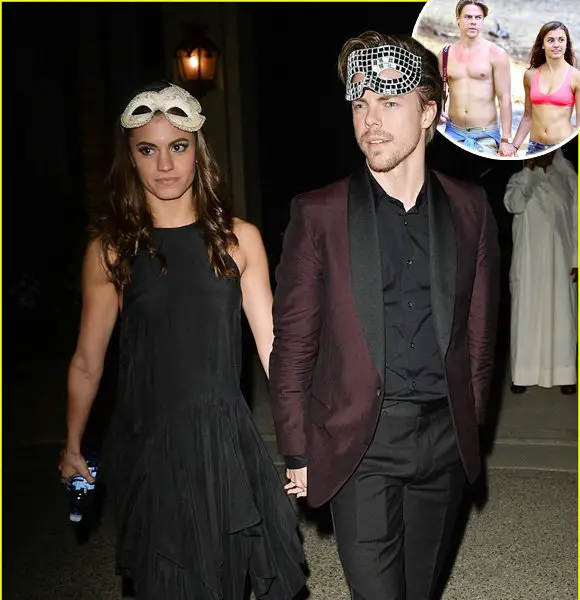 Everything seems to be beautiful when you find a person perfect for you. And when you are in love, it allows you to enjoy every aspect of life and teaches you how to live your life. After you find your soul mate, you can't wait longer to tie the knot with your perfect partner.
But the past Dancing With the Stars pro Derek Hough can wait for years to get married to his lover. Are you interested to know about his plans of getting married and having kids?
Hough's Romantic Affair
Derek Hough has a passionate affair with So You Think You Can Dance Star Hayley Erbert which is something very envious. The dancing couple, who has been dating each other since early 2016, are enjoying romantic dates and celebrating birthdays together.
On April 2016, Derek Hough and his girlfriend Hayley were spotted hand in hand on a Disneyland date.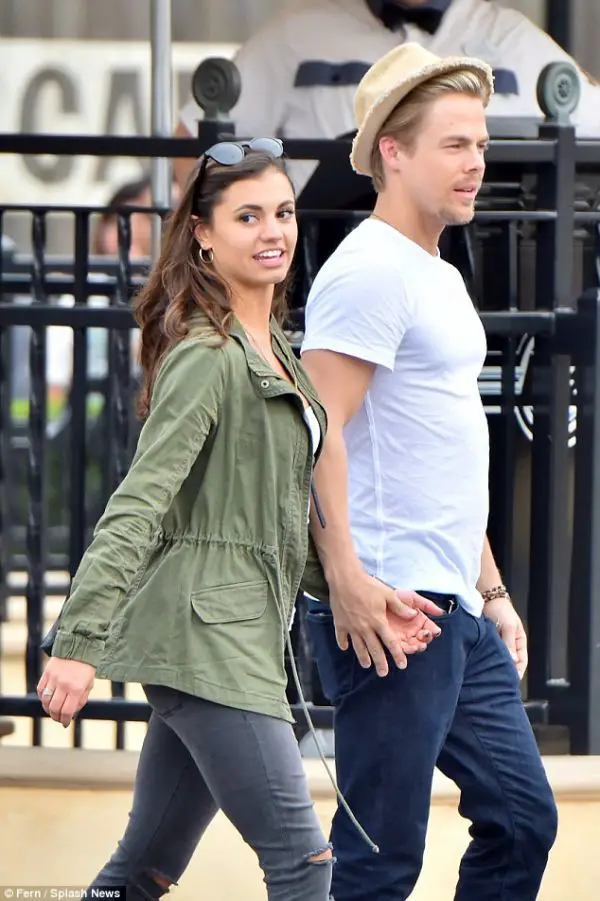 Caption: Derek Hough and his girlfriend Hayley Erbert on a Disneyland date on April 2016.
Photo Credit: Dailymail
Recently, on Wednesday, 17 May, Derek and his lady love together celebrated Derek's birthday where he also got a little Kiss from Hayley as a birthday gift. Twenty-two-years-old Hayley also shared that image on Twitter with a caption-
Plans of getting Married
On November 30, 2016, Derek appeared on The Ellen DeGeneres Show where he revealed his five-year plan. He admitted that he's planning to settle down in the very near future and having kids with his wife. Talking to the show host, Derek said-
 "I'm kind of in a place now in my life, kind of a transition. Yeah, I see myself married with kids within the next five years."
Derek was also asked whether he is romantically involved right now or not. Derek replied-
 "Perhaps, maybe I am."
Caption: Derek Hough at The Ellen DeGeneres Show on November 30, 2016, where he talks about his plans of getting married.
Seeing the bond that Derek and Hayley share, it seems that their relationship will last long. But will Derek's plan of getting married and having children in five years will be real with his gorgeous dancer girlfriend? For now, let's us just wait and watch!
Thirty-two-years-old American professional dancer and choreographer Derek Hough is popular for appearing on the ABC dance competition series, Dancing with the Stars. For his several choreographies on the show, Derek has been nominated for Primetime Emmy Awards for Outstanding Choreography for eight times out of which he has won twice. He recently has appeared Nashville (2014-2016), Jane The Virgin (2016), Hairspray Live! (2016), World of Dance (2017), and American Ninja Warrior (2017).
Stay with us for the emerging updates on Derek Hough!