Entertainment
Despite Several Near Death Experience Jeff Corwin Is Alive And Happy With Wife And Their Kids
The life of a wildlife biologist and nature conservationist is always a difficult life. You have to risk your life to do your job, and sometimes you get lucky, and the risk pays off while sometimes your luck runs out and you end up on the wrong side. Jeff Corwin of "Ocean Treks with Jeff Corwin" is well aware of that.
He has been someone who has risked everything and put it all on the line when it comes to being the best at his job. But while doing that, he has also nearly lost his life on some occasions.
However, he is still breathing and kicking and is living a happy married life with his life and enjoying parenting his children. So let us have a glimpse at the instances where he nearly lost his life and also address his married life.
Incredibly Lucky To Be Alive After Getting So Close To Death!
Working with animals is a big risk, and Corwin knows it first hand as a Coral snake once bit him. Coral snakes are venomous in a high amount, and they are pretty similar to the cobra. Coral snakes are easily identified by their black, red, and yellow bands around their body.
Once during a trip to Belize for Jeff's graduate work in 1996-97, Jeff spotted a coral snake during a hike. As the coral snake slithered away quickly, Jeff tried to stop and observe the snake, and made the greatest mistake of his life, as he stepped on it with his sandals. The snake then turned in rage and bit Jeff's toe and immediately, the pain started shooting all over his body.
The bite of the Coral snake was so potently venomous that if he had not received antivenin within 4 hours, he would have died. So he rushed to a British International School nearby to seek help and while he was rushing, he started to lose control over the leg that got bitten, and his heart beat got faster and faster.
A British Defense Force helicopter arrived thankfully and evacuated Jeff out of the jungle and took him to a nearby hospital, and he was given antivenin around three hours after he was bitten, and luckily he survived the death scare.
He even described that experience as,
Back in 1996 or 1997, I was in grad school studying in Belize. I was in the jungle and wearing sandals when I stepped on a coral snake and was bitten on the foot. Their venom is one of the most toxic of the New World snakes. It took me about 45 minutes to hike out of the jungle and I was already developing symptoms-the pain was shooting into my hip. Then I had to wait for a helicopter to Belize City and I didn't get the first antivenom shot for about four hours.
But this is not the only occasion where he came face to face with death as back in 2007; he was rag dolled by an angry elephant. During the filming of a documentary named "Planet in Peril," Jeff made another mistake when he turned his back on an angry elephant who used its great trunks first to lift Jeff up and then swing him around.
As a result, Jeff suffered crushed muscles and tore many ligaments and if the handlers had not stepped in as promptly as they did, Jeff would have been killed by the elephant.
Jeff, however, continued his report and described how that was the perfect example of the conflict between elephants and men.
Caption: An elephant nearly kills Jeff. (Uploaded on March 25, 2007)
Jeff's Lovely And Warming Family Life:
Apart from loving his work with animals, he also has a family waiting at home. His family consists of his beautiful wife and his two beautiful daughters.
Jeff met his wife, Natasha Soultanova, in 1996 while he was shopping in Havard Square in Cambridge. The meeting was so productive that the two married just three months after they first met.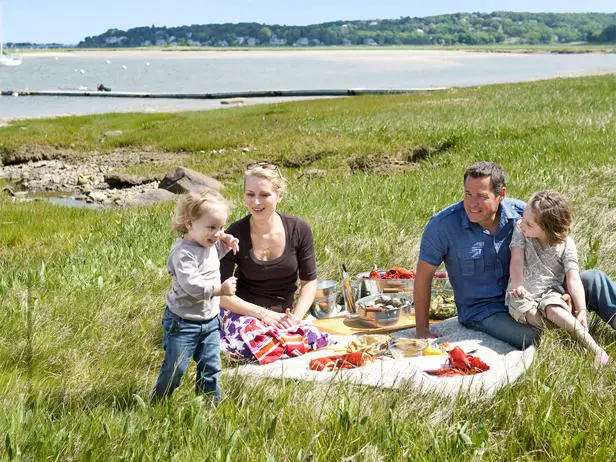 Caption: Jeff Corwin, his wife Natasha and their beautiful daughters Maya and Marina.
Photo Credit: pinterest.com
Moreover, the love between them was even made stronger when Jeff's two daughters, Maya Rose Corwin born in 2003 and Marina Corwin born in 2008 respectively.
Jeff also cited that it was his love for his family which drives him to be even more dedicated to his work as he wishes to leave behind a healthy, sustainable, biodiverse planet for future generations.
Furthermore, his risks and efforts have paid him good dividend, and he has been able to accumulate a staggering net worth of $1.5 million.
Stay with us for the emerging updates on Jeff Corwin!