Entertainment
Devin Ratray Married Now? On-Screen Childhood Girlfriend Still Makes Buzz!
The character 'Buzz' of the popular family comedy, Home Alone, is seen ruthlessly bully little Kevin McAllister, nicking his pizza, calling him a 'phlegm wad' and blaming all of his misdeeds on his defenseless sibling actor.
Well, the actor Devin Ratray was the one who portrayed the hateful character, Buzz. Similarly, you might know the Buzz' ugly on-screen girlfriend who still makes a buzz till now.
So, as you are aware of Devin Ratray's on-screen girlfriend, do you want to fetch the information on Devin's real girlfriend? Then scroll down!
Home Alone Buzz's Girlfriend!
Well, the actor, Devin Ratray's famous on-screen girlfriend from the 28 years back movie, Home Alone is making a buzz now. The masked behind his girlfriend has finally came out in the media.
Turning the attention to one of the most famous scenes in the original Home Alone movie, Kevin picked up a picture of Buzz's girlfriend and laughed at how ugly she was.
The real person behind the mask of Buzz's ugly girlfriend was not revealed until Devin came up with the surprising disclosure.
Actor Devin Ratray opened up to Yahoo! in July 2017 that, Buzz girlfriend was actually a boy! He added:
"[The producers] decided it would be unkind to put a girl in that role of just being funny-looking"
He further said,
"The art director had a son who was more than willing to volunteer for the part. I think if he had known it would become the highest-grossing family comedy of all time, he might have had second thoughts about it."
Devin Ratray's on-screen girlfriend (Photo: wetpaint.com)
Aside fromThe Breaking Point star's on-screen girlfriend that was actually a boy, it seems he had a real-life girlfriend. In his tweet of October 2013, he wrote that he needed ideas for the costume for him and for his girlfriend.

Devin Ratray talks about his girlfriend (Photo: Devin Ratray's Twitter)
Well, he made this tweet back in 2013 and has not revealed the identity of his girlfriend till date. It seems his girlfriend of 2013 is no more with him as in March 2015; he made a tweet about his girlfriend. He wrote about his ex-girlfriend:
"My ex-girlfriend really didn't know anything about movies. She became disillusioned when she realized…"
Notably, it seems he is no more in the dating relationship. So is the marriage under the sleeve?
Is He Married?
Well, the actor, Devin Ratray has safely kept the relationship status and personal information inside the cupboard. He has not commented anything on the relationship status.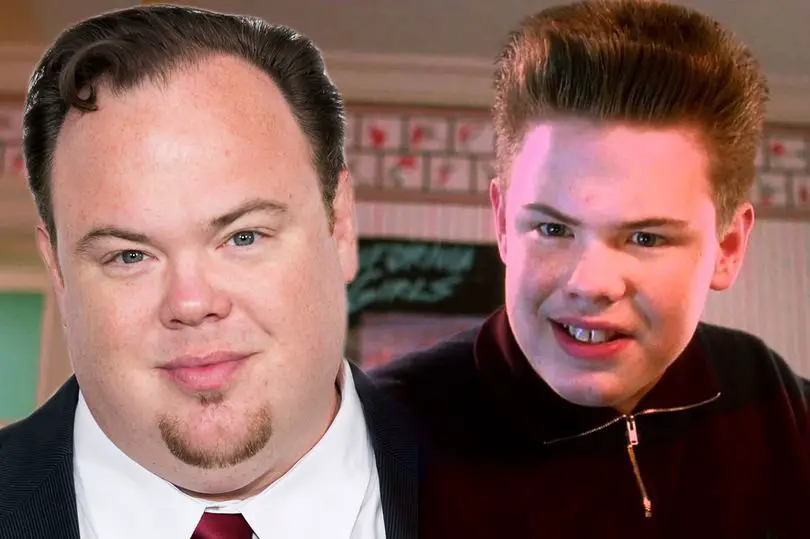 Devin Ratray as Buzz in Home Alone (Photo: mirror.co.uk)
Also known as a musician, Devin is seen wooing the United States Secretary of State Condoleezza Rice to get married in the 2008 movie, Courting Condi. But behind the camera, Devin is not seen sharing the husband, wife relationship with anyone.
Hopefully, the reason behind the 41-year-old actor being unmarried may not be related to the 2015's Instagram post of 'Feeling gay and Evil.'
Well, Devin has not talked about getting married. But he might have secretly married or might be paving the single life. We cannot confirm until he reveals it.