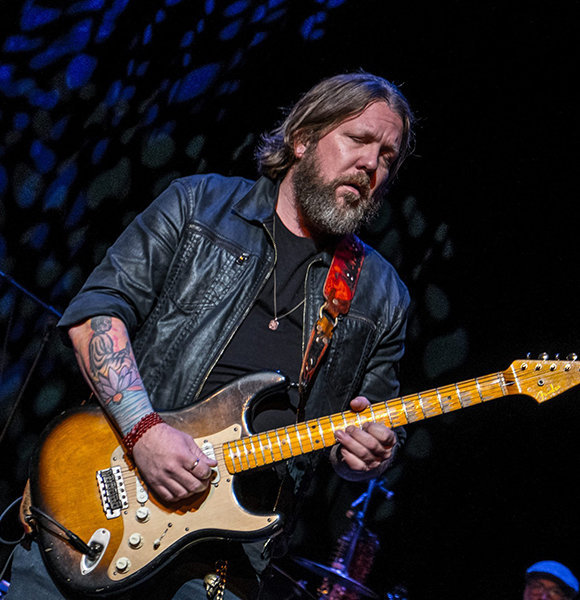 American musician Devon Allman is recognized as the son of a legendary musician, Gregg Allman. That's why his career as a singer-guitarist gets often overshadowed.
However, it may not be the same case anymore as Devon followed his father's footsteps and united with his deceased dad's former colleague's son to form a band of their own.
On tour now, the duo's fate is evidently on the rise.
Bio: Mother, Estranged Father, & Age
Devon Allman is the son of famous deceased American singer-songwriter Gregg Allman and Shelley Key Winters. His parents separated shortly after Devon's birth in 1972 due to Gregg's drugs issues and alcoholism.
Celeb With Alcohol Issues:- Laurie Dhue's Dark Secret: A 15-year battle against Alcoholism. Also, her Married Life and Husband
Raised by a single mother, Devon didn't meet his father until he was 17. After the father-son duo united, the 46-year-old became an active contributor to his father's musical group, The Allman Brother's Band.
He eventually lost both his parents; mother in 2016 and his father, a year later in 2017.
Married, Partner, Wife
While Devon often claims to have a wife, he never provides any evidence to prove so. Nevertheless, he was in a relationship with a woman, who is also the mother of his children.
However, it seems that the two have broken up by now as Devon frequently mentioned his will to have a lover in the last few years. Further, he considers music as his wife.
But, despite the separation, Devon and his former partner remain on friendly terms and are willing to make sacrifices for the sake of their two children: a son and a daughter.
Similar Amicable Split:- Unmarried Bruno Langley, Popular From Gay Role, Staying Friendly With Girlfriend For Sake of Son
The foursome is often spotted at different events together. In May 2019, the family made their presence at Devon's step-mother Cher's show and were even photographed at the show.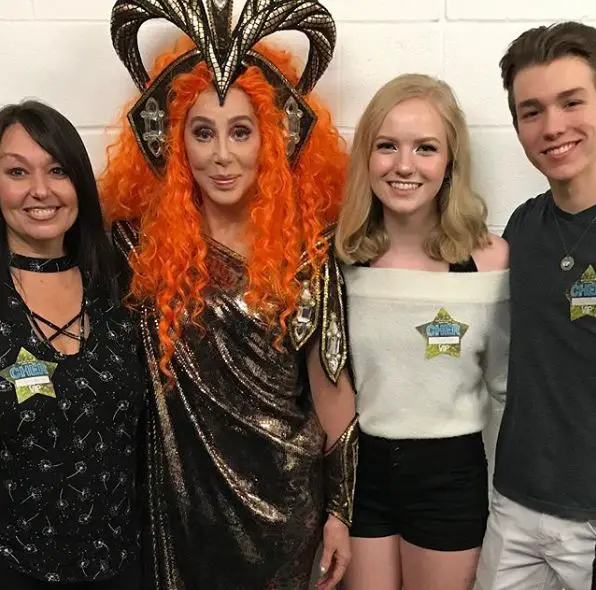 Devon Allman's ex-partner(right) and children with his former step-mother, Cher (Photo: Devon Allman's Instagram)
While some fans' assume that the constant presence of Devon's ex in his life has scrutinized his dating life, others believe that the musician is yet to get over his former partner.
Musical Band, Tour
Devon was a guitar enthusiast since his childhood.
He started learning the instrument at the age of 13. In 1999, he formed his group named Honeytribe. The band found immense success in short-time, but Devon eventually disbanded the group after the birth of his son.
After deforming Honeytribe, he played for different bands before starting a fellowship called The Devon Allman Project. However, the project didn't take off and later in collaboration with Dickey Betts; he formed a musical duo named Allman Betts Band.
The duo is in its nation-wide tour as of now, and are set to perform in different states including Florida, California, Alabama, and more. This tour is expected to bring Devon's career back on track and boost his net worth.