Entertainment
Diane Sawyer's 26 Years of Married Life Ended After The Demise of Her Actor Husband in 2014: Children?
It seems hard enough to stay away from your loved ones when they have to go somewhere for a long time but imagine; what would happen if they never return?
Sadly, Diane Sawyer, ABC News television journalist had to go through the grief of losing her husband, Mike Nichols. She lost her husband and it must have been very hard for her to cope with the reality of it.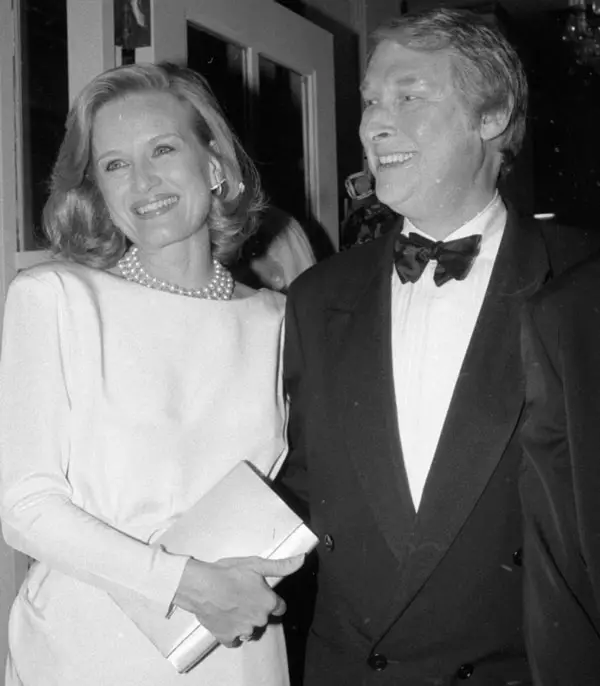 Caption: Diane Swayer and Mike Nichols in 1990.
Source: nydailynews.com
Diane was married to late Mike Nichols in April 1988. Nichols was an acclaimed and very popular Film Director, Theatre Director, Film Producer, Actor, and Comedian. He was also one of the 12 people who won EGOT i.e. "Emmys, Grammy, Oscar, and Tony."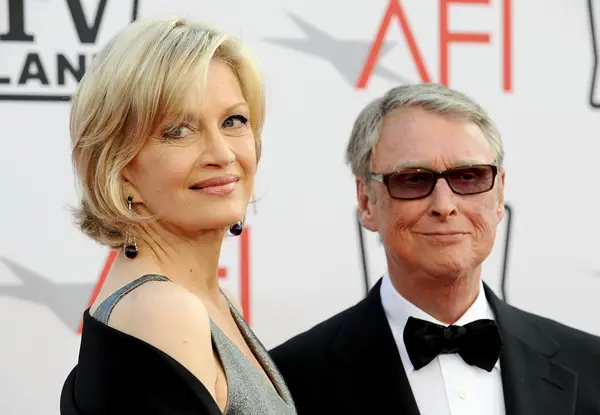 Caption: Diana Sawyer and Mike Nichols arrive at the TV Land's The AFI Life.
Source: wordpress.com (blog)
Mike Nichols was the first man Diane ever married, but not the same was with Nichols. Mike was married for four times (including Diane).
He was previously married and divorced from Patricia Scott (1957-1960), Margo Callas (1963-1973) and Annabel Davis-Goff (1975-1986). Mike is also a father to three children.
It was after his third unsuccessful marriage that Mike found the love of his life in the Concorde lounge at the Paris airport in 1986. Further details about the time they first met are available here.
"I knew before he spoke, I knew before he was walking across the room, I knew something was happening, and maybe it's that beautiful hallmark. Cue the violins? But I knew my life was changing." Sawyer told Harper's Bazaar.
"She was hiding in the lounge because she hadn't done her hair or something. I found her and said, 'You're my hero.' And she said: 'No, you're my hero. Do you ever have lunch?' She wanted to interview me for 60 Minutes. I pretended that I was up for it, and we had about 14 lunches." Nichols recalled to the Hollywood Reporter in 2012.
She has reported multiple times how happy her married life with Mike is and seems quite thankful for her time with him as well.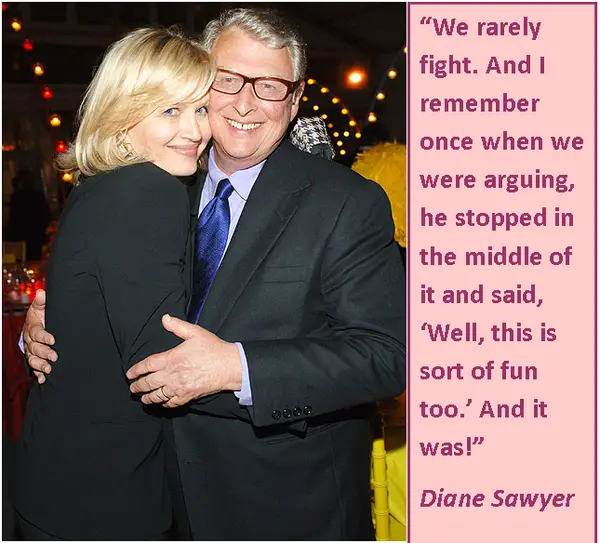 Caption: Diane on her fights with Mike.
Source: Twitter.com
Apparently, Diane and Nichole didn't have any children of their own. At least Diane didn't. Mike is a father of 3 children from his previous wives as we discussed above.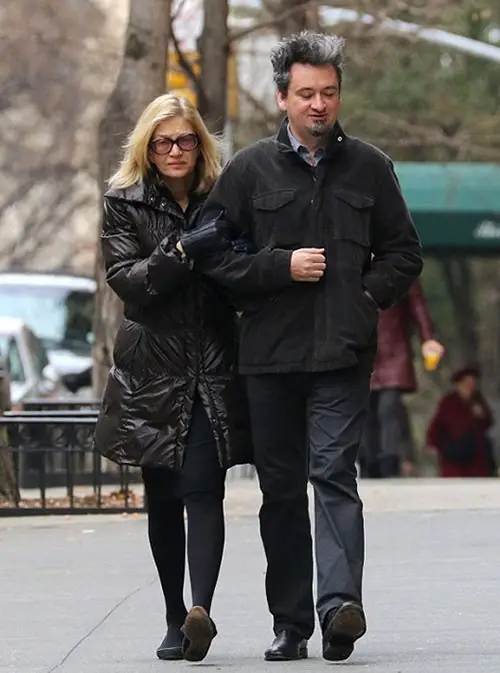 Caption: Diane Sawyer and her step-son Max walking to the funeral ceremony of Mike Nichols.
Source: dailymail.co.uk
Here is her short story About World Travelling:
Caption: Diane Sawyer interview with Ellen DeGeneres on Travelling.
On an episode of Ellen Degeneres, she talked about her relationship with her husband and how much she loved traveling. When confronted about how her husband felt about Diane's tendency to travel a lot she responded with,
He said to me once, he said - cause i said ' Do you mind being alone or are you secretly happy?' and he said "Both."
We guess Nichols did love other women but not like he loved Diane. Why? Well, his marriage with Diane lasted for 26 years, more than any other marriage he was involved in. Who knows, it could have been more than that if he hadn't died of a heart attack on November 19, 2014. He was 83 then.
Diana Loses her Mother!
Just a month before her husband passed away, Diana had to suffer the loss of her mother, Jean W. Sawyer. Jean passed away at the age of 94 in her hometown of Louisville, Kentucky in October 2014.
A former Elementary School Teacher, Jean got married to Diane's father former Jefferson County attorney and judge-executive Tom Sawyer in 1939. Tom died in a tragic car accident in September 1969.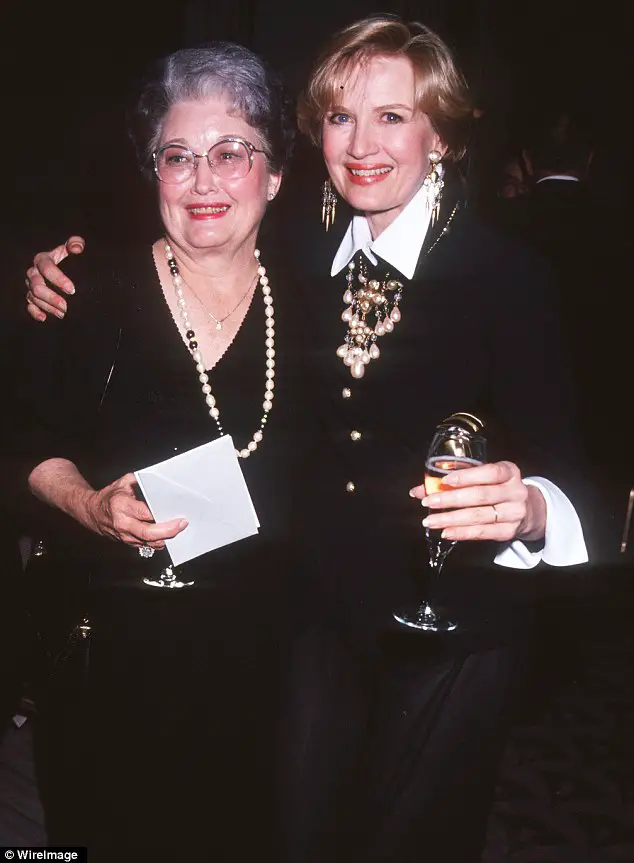 Caption: Jean Sawyer and her daughter, Diane Sawyer at the Museum of Television & Radio Honors in New York, 1992
Source: dailymail.co.uk
Diana back in business!
Diana is back on her feet and is ready to get some work done. A year later after her losses, the journalist has decided to pour herself into her work and is excited for things to come.
A source was reported stating 'Diane has been establishing new priories for what she wants,' These priorities involve chasing and breaking down various stories and regaining her love for her career.
According to sources, this spark was initially flared when she interviewed Caitlyn Jenner a.k.a Bruce Jenner in early 2015 after her Gender reassignment surgery. The interview was quite an experience for her according to sources, and she was quite ecstatic and bright during the whole thing.
Diane Sawyer's Short Bio:
Diana Sawyer was born on December 22, 1945, in Glasgow, Kentucky, U.S. In 1967, she graduated from Wellesley College with a Bachelor of Arts degree along with a major in English.
Her first step towards professional journalism was when she worked as a weather forecaster for WLKY-TV in Louisville. Prior joining ABC News, Diana used to work for CBS which she joined in 1978 as a general assignment reporter.