Entertainment
Dillon Casey Dating? Or Too Self-Loving For Girlfriend Affairs? Tweets Reflect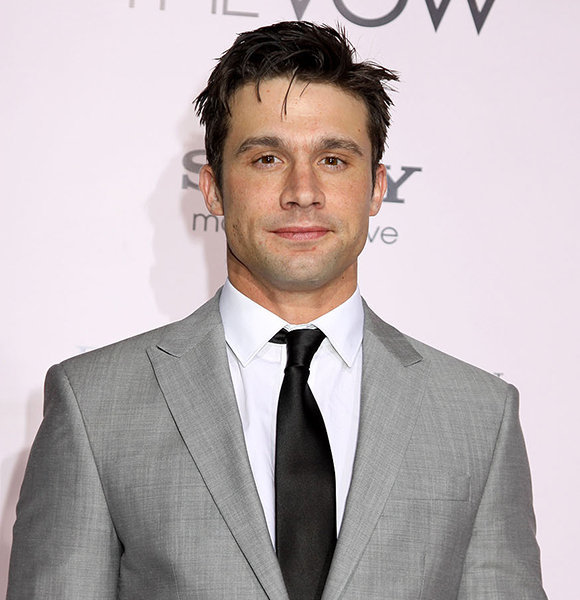 From appearing in his underwear on a billboard in Times Square to becoming a bonafide actor in Hollywood, it was Dillon Casey's hard work and dedication that brought him into the limelight. Initially, going through some rough, struggling phase, the actor from the TV show Nikita has achieved more in his decade-long career than his counterparts can hope for.
But has his accomplishments kept his away from maintaining a loving relationship? Or, is he dating someone? You are about to uncover a new side of Dillon's Life!
A look at Dillon's Personal Life
Dillon Casey, 34, became an instant hit with the ladies when he posted a relationship resume online. He even got some positive responses, but it can only be assumed that they were his fans flirting with the self-proclaimed "nerd in a jocks body." The actor admitted to being open to casual dating and physical experimentation including having two or more partners at the same time, however, he also stated that he could not guarantee the satisfaction of all parties involved.
Dillon also revealed the details of his past relationships in the resume. He wrote about an awkward hook-up with a girl he met at a lounge-like club and his chemistry with a young actress. However, none of them lasted for Dillon. He also talked about his longer-term relationships. He wrote about his ex-girlfriend Suzanne Masters whom he had dated for about five months.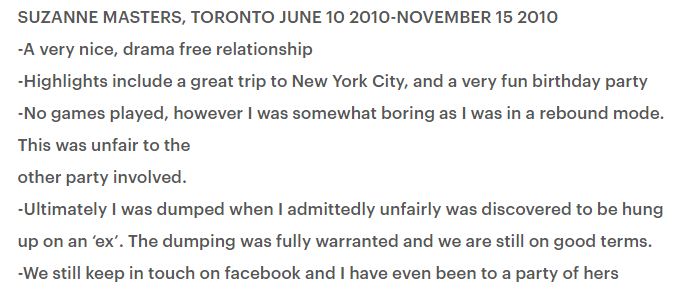 Dillon Casey mentions about his ex-girlfriend (Photo: villagevoice.com)
Furthermore, he also, included his university sweetheart Katrina Dobbin whom he had dated from 2002 to 2005.

Dillon Casey mentions about his former high school sweetheart (Photo: villagevoice.com)
Previously in 2011, he claimed to date the singer Adele. He wrote that he had met Adele's ex who was really similar to him. He also mentioned that he would never date a singer again. However, no further comments were made by the singer on this matter, and it can only be assumed that it was a hoax as Adele soon got committed to her current husband after that. 
While many turned down gay roles, Dillion accepted the part and portrayed a gay character on the show Torchwood.  His lovemaking scene with co-actor John Barrowman was so intense that it swirled his gay rumors. But Dillon thought it was unfair for him to be thought as gay and wrote on Twitter,
You do ONE gay sex scene, with a celebrity, where you get naked and let people film it, and it ends up on the internet. Whoulda thought?
When people were unconvinced, he had to openly admit that he was not gay and the only person who could turn him gay was himself.
I'm not gay or anything, but I would totally have sex with me.
Currently, Dillon is assumed to single. Well, not totally single as he's got a wonderful friend, his pet dog and timely shares picture with it via Instagram.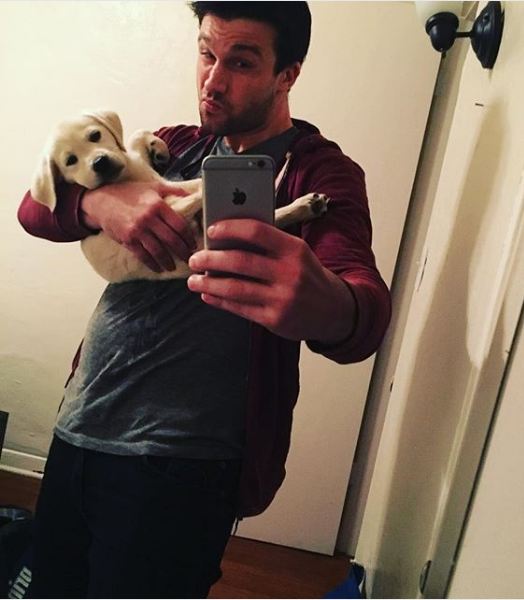 Dillon Casey taking selfie with pet dog (Photo: Dillon Casey's Instagram)
Although he has talked about his past romantic life, he hasn't talked about his possible romantic association as of now. So it seems that he would make his fan wait for sometime until he gives a sneak peek into his love life.
More About Dillon Casey
Dillon Casey is a Canadian-American actor born on 29 October 1983 in Texas, USA. He was raised in Oakville, Ontario by his parents Richard and Patrice Casey. He obtained his BS in Environmental Science from Montreal's McGill University, and his master's in Economics from the University of Toronto.
Standing at 6 feet height and a muscular built, Dillon first starred in the telefilm Too Young to Marry and the Canadian drama series, The Best Years. Later he acted in the short running CBC show called MVP.  Dillon also appears as a recurring character in the TV shows The Vampire Diaries and Nikita. Dillon has acted in a supporting role in the box office hit movie The Vow. He founded the Toronto-based production company Taryn Leigh Films with his brothers, Conor and Lyndon.