Entertainment
Djimon Hounsou Ended Things With Wife But Keeps In Touch Because Of Son; Recently Turning Co-Star Into Girlfriend?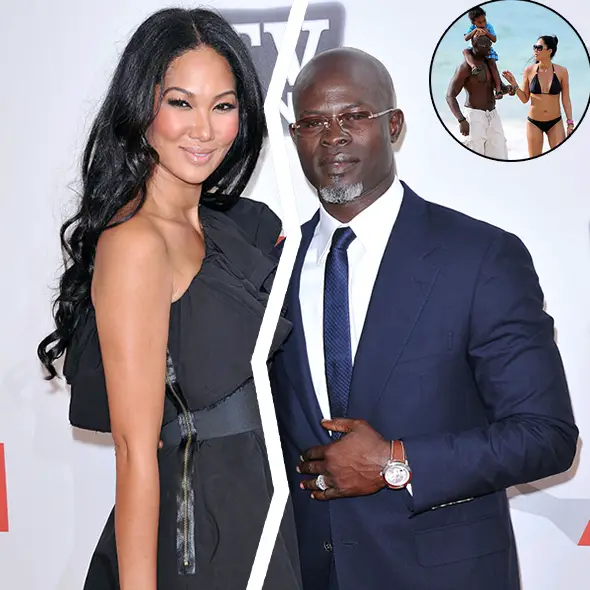 An end to one's marital relationship is not an end to its love life. Even after a failed marriage, you can still find love in someone else. Guardians of the Galaxy star Djimon Hounsou can prove that very well.
Djimon has found love again after separating from his girlfriend Kimora Lee Simmons, with whom he shared a husband and wife relationship.
New Romance alert?
In May 2016, Paula Patton, Djimon's co-star in the movie Baggage Claim, was assumed to be Djimon's new love interest. However, the duo's actions showed that they made a new love match. The pair was spotted behind Extra TV at Universal Studios in the parking lot, holding hands.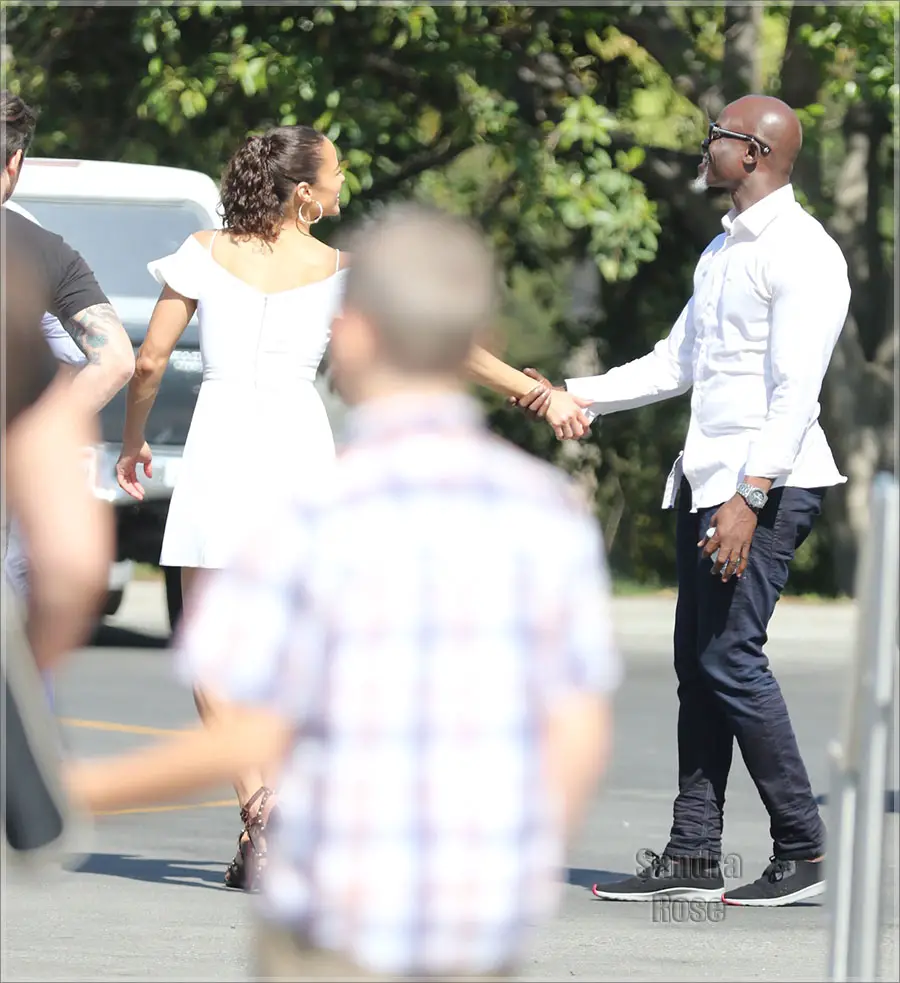 Djimon Hounsou and his alleged girlfriend  Paula Patton spotted at Universal Studios holding hands. (Photo Credit: justjared.com)
Djimon and Paula first met in 2013 on the sets of Baggage Claims. Their friendship turned to a new level as they spent their time together.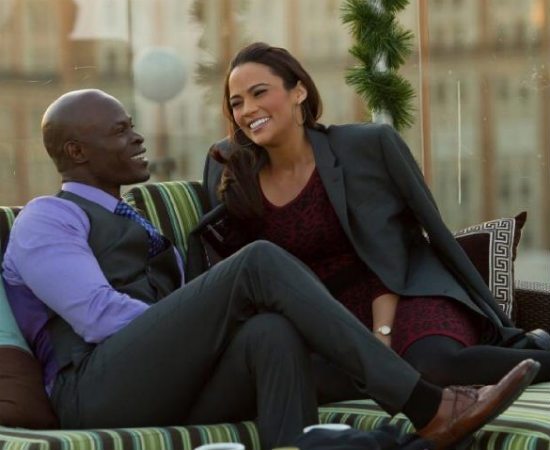 Djimon and Paula from their 2013 film Baggage Claim. (Photo Credit: nytimes.com)
However, the pair have not been spotted together since 2016. So, has their romance ended, or are they still dating? Well, they have not commented on their relationship yet.
In Touch with wife because of a son!
Even after being rumored to have a new love interest, Djimon is still in Touch with Kimora Lee Simmons. The pair are still co-parenting their kids together.
Djimon Hounsou was never married to Kimora Lee Simmons, yet they shared a husband and wife relationship. They first met in 2007 when Kimora was just separated from her first husband, Russell Simmons. Later, the duo got engaged and gave birth to their son Kenzo Lee Hounsou in 2009.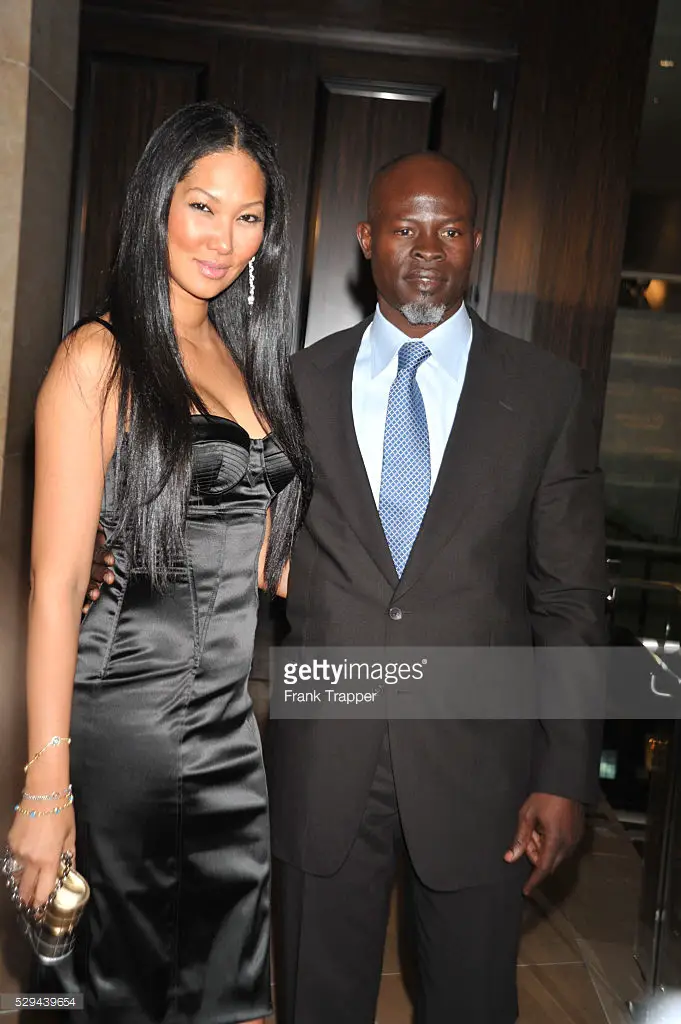 Djimon Hounsou and actress wife Kimora Lee arrive at the  'A Night at Sardi's' benefitting the Alzheimer's Association, held at the Beverly Hilton Hotel on March 16, 2011. (Photo Credit: gettyimages.com)
After being together for more than five years, Djimon separated from Kimora in 2012. Hounsou's spokesperson revealed the news about their separation. Meanwhile, the former model Kimora took her Twitter to announce that the pair were separated.

Kimora Makes a Tweet About Divorce with Djimon (Source Twitter)
Four months after separation, Kimora talked about her relationship and single status with Dailymail where she said-
"Relationships do change throughout the course of your life, and I always think in terms of relationships changing and evolving rather than starting and stopping."
she further added;
"Kids never go away from your life, and if you've been married, that person probably never goes away either. You never get rid of anyone and they never really get rid of you!"
moreover, she said;
"I try to do everything from the viewpoint of what's best for my kids. I have three kids and two great dads and it's not always easy, but you have to try to be a little selfless and we manage just fine."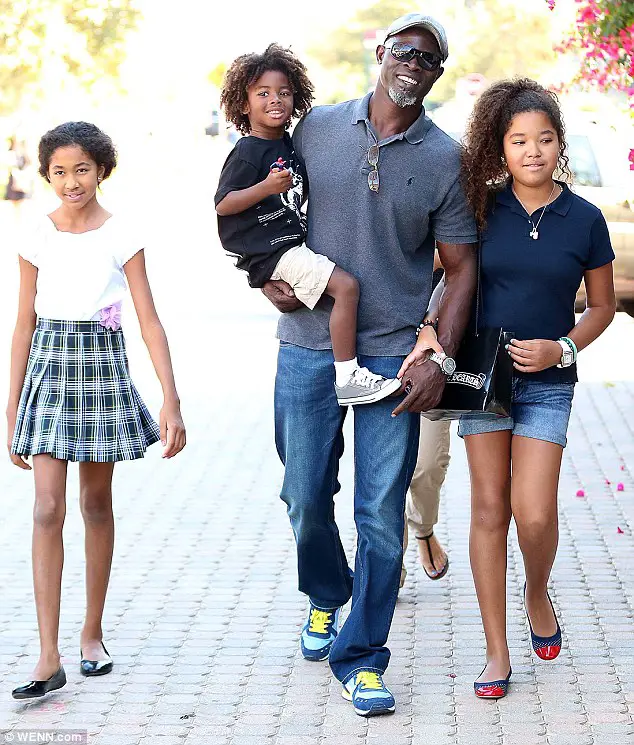 Djimon Hounsou with his son Kenzo and Kimora's two daughters Ming Lee and Aoki Lee from her first marriage in September 2012. (Photo Credit: dailymail.co.uk)
Even after ending things, the pair co-parent their son Kenzo and Kimora's two daughters, Ming Lee and Aoki Lee (from her first marriage to Russell Simmons).
Beninese-American actor Djimon Hounsou has a prolific acting career where he has many film credits. He has accumulated a net worth of $12 million with wonderful portrayals. 
Some of his latest acting credits are Furious 7 (2015), The Legend of Tarzan (2016), Wayward Pines (2016), King Arthur: Legend of the Sword (2017), and Same Kind of Different as Me (2017), and Blazing Samurai (2017).