Entertainment
Does The Mentalist Derren Brown Has A Partner Who Has Half Control To His Life? On Assignation With Gay Boyfriend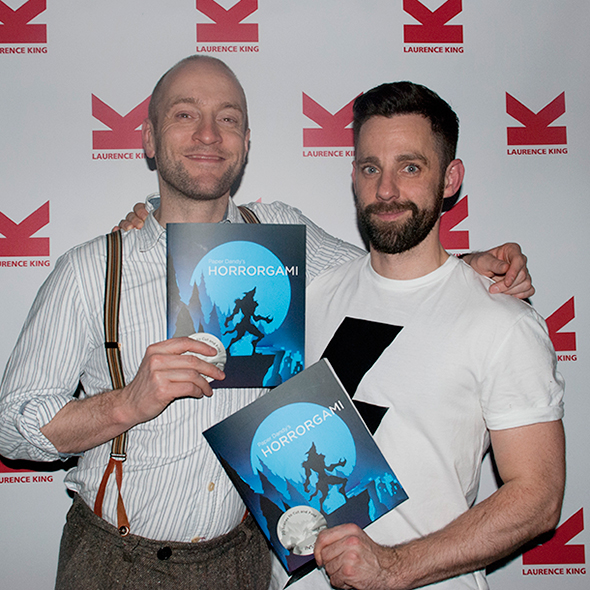 Coming out as gay can be hard for some individuals, whereas some people embrace the fact and reveal their sexuality with ease. Derren Brown, one of the top Mentalists of the world, shared his life coming out of the closet with a long-term boyfriend but did it last to make a way to the aisle? Let's see if this mystery man that caught Derren's attention managed to stick around. 
Who Is Derren Brown's Boyfriend?
The fifty-one-year-old magician, Derren Brown proves, aside from controlling minds, that he can have a love life too, as he revealed he had a boyfriend way back in 2008; a paper architect named Marc Hagan Guirey, last seen together at an event in 2014, during a special night gala celebrating Derren's success of his then latest show.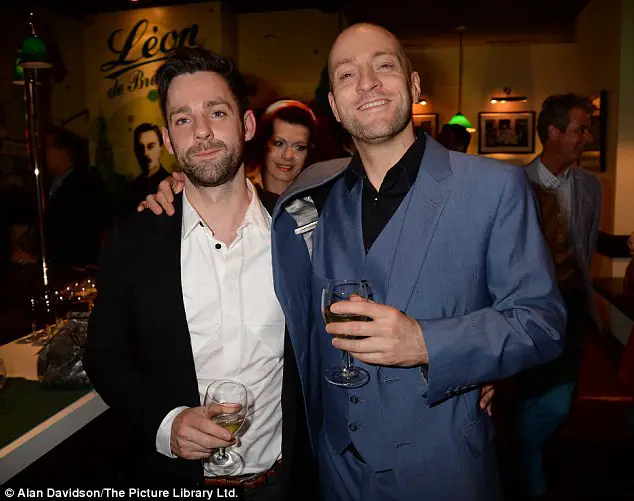 Derren Brown and His ex-Boyfriend Marc Hagan Guirey (source: dailymail.co.uk)
Derren and his boyfriend both had quite the private life and only made some rare public appearances. Derren does not entertain an Instagram account, so fans do not see them in pictures so often. Moreover, Derren also cleared out the confusion about him owning an Instagram account as fake id were swarming the internet.

Derren Brown Tweet Regarding His Social Media Account (Source: Twitter)
Apart from the gala appearance, both were spotted in 2012, when they were caught out on a midnight stroll together as the lovers embraced each other to keep warm while heading towards their designated destination.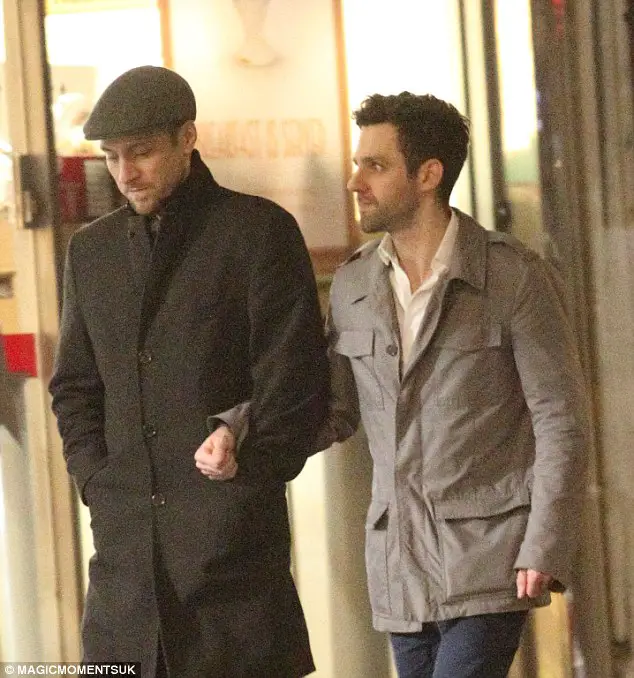 Derren Brown and his Then-boyfriend Marc (source: dailymail.co.uk)
His First Embrace of Gay Lifestyle
Derren Brown, being a magician, surely had a long line of girls, and mind you, he still has loads of girls who have a crush on him. However, the dreams of all the girls came to an end with his single interview in 2008, where Derren revealed that he was already in a perfect relationship with a man.
'I've been with my partner for about a year and it's perfect.'
His revelation was accompanied by a sincere apology to hundreds and thousands of girl fans, where he expressed,
'I'm desperately sorry to the girls who may have had a crush on me. If any of them want to try and turn me... no, no, I shouldn't say that.'
That was not all. He even encouraged everyone in being true to themselves. He said,
'Coming out when you are in the public eye is one of those things that isn't an issue to yourself, your friends and your family. But you have to be open and up front.'
He continued,
'You should always come out; life is so much easier. People generally aren't as bothered by your intimate secrets as you are. If anything, I was disappointed to learn that it wasn't much of a surprise. Possibly my penchant for interior decor had given the game away.'
He told his family and close friends first in 2007 and only came out to the public a year later. Derren was not sure about his sexuality at first, and indulged in the Living Waters movement, a church that claimed to bath away the attraction of the same sex saying,
'I did go through an area of the church that was trying to "cure" gay people. It was rather misjudged. I was aware of that and kind of flirted a bit with that."
Moreover, he added,
'It was more interesting than, "Read your Bible and all your problems will go away." It had a bit of depth and psychology to it, but it was just based on a false premise. When I got to my early 30s I realised that it [being gay] wasn't going to go away.''
Are The Pair Still Together?
As Derren and Marc possessed a quiet affair, not much was known about their activities. He said how hard it was to stay away from his partner, and knowing that, just imagine how Derren would feel if he and his boyfriend went separate ways. He expressed,
"It's tricky when you're in a relationship. It's a common thing with performers – you don't see your partner for months and then it takes a while, especially for the one who's been at home, to get used to being back together again. And if big things are going on in your partner's life and you're not around to support them, that's hard too. We're both very independent and have our own creative things going on, which helps a lot, but we're going to make more of effort next year to see each other on the road.''
All this time, we could only assume that the couple was still together, but the man who once found it hard to leave behind his partner while on the road is no more in a relationship.
In an interview with the Guardian, Derren opened up about the night they split. He said,
"Oh, with this breakup? Obviously, horrible night. That thing of waking up …"
However, Derren seems to have split with his longtime boyfriend and got the feeling related to it under control. A world-renowned mentalist like him should be able to have control over his emotions no matter how severe they are, and by doing so, Derren has maintained his level of professionalism. We hope that he finds love again and that too very soon.
As for now, Derren is very happy with his single life and shares it with his adorable fur babies.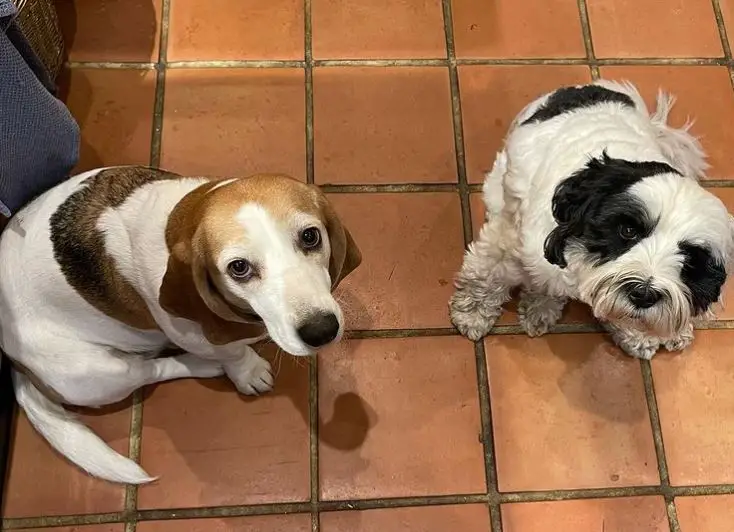 Derren's Fur Babies (source: Instagram)
Captioning "Someone's getting proper boiled chick-chocks tonight and they know it." he is very happy with his current life.
Now, let's have a read about how it all started.
Short Bio
Born in South London, Derren Brown started performing stage hypnosis in 1992, under the stage name Derren V. Brown in the "University of Bristol." A few years after perfecting his craft, he was recognized on the British television series Trick of the Mind and Trick or Treat, including other T.V. series regarding magic-related shows.
Also check out: Hugh Dillon's Net Worth & All about His Wife
In 2000 he started his series called "Derren Brown:Mind Control." Known for his mind tricks, Derren soon published multiple books such as "Absolute Magic," "Pure Effect," "Tricks of the Mind," and "Confessions of a Conjuror" gaining him a large net worth of $7.5 million.
His recent endeavors include a new series described as an "ambitious sociological experiment, in which an unwitting subject is a single person, a crowd, or even an entire town" that aired first on October 21, 2011.