Entertainment
Don Francisco, Twice Died in Media, Amazes Us With His Splendid Net Worth!
The Internet is the world's prominent source of information and simultaneously, it can also be one of the most unreliable sources of information because often we can see people creating rumors and hoax about something that has never happened. We along with everybody else fell for a hoax related to one of our favorite TV host Don Francisco not once but twice.
How sinful those people are who announced Don Francisco died in 2003 on April fool's day. This hoax made us forget that the day was April 1st, a day that is supposed to be full of jokes. A lot of his fans panicked only to find some relief later when it was revealed that it was an April fool's joke.
This wasn't all. 
In 2013, this news came again nd along with it came the similar panic. This made them forget that something like this has happened before too. And many people fell for the trick and believed that he died because he was already 72 years old that time and 72 was a pretty old number for humans.
Later, his team, who were in charge of managing the Sábado Gigante, cleared off this rumor denying that and posted Francisco's getting ready for the show, ready to jog and about to have dinner photos on Facebook. They stated that he was perfectly fine and healthy.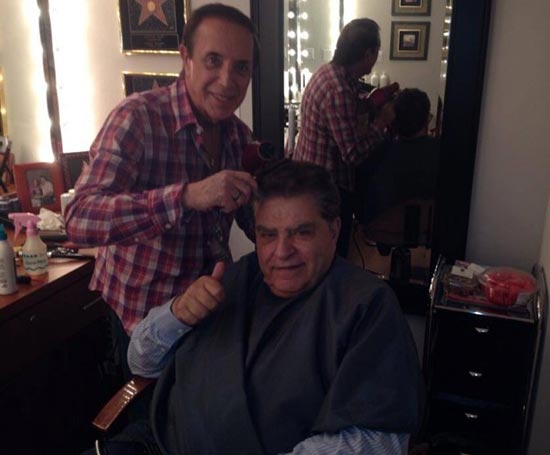 Caption: Don Francisco getting ready for the show in 2013.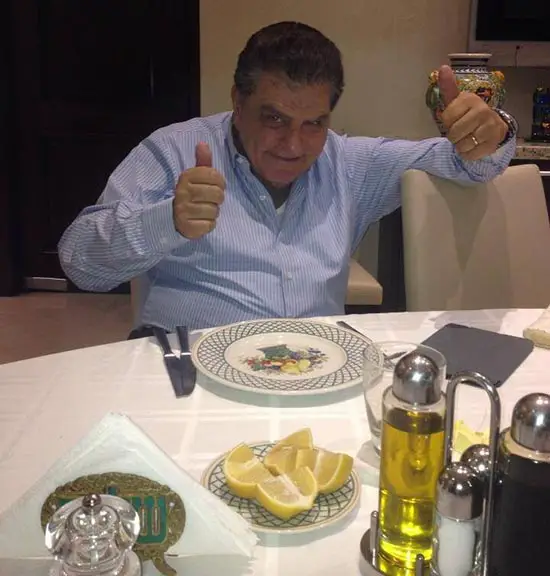 Caption: Don Francisco about to have dinner.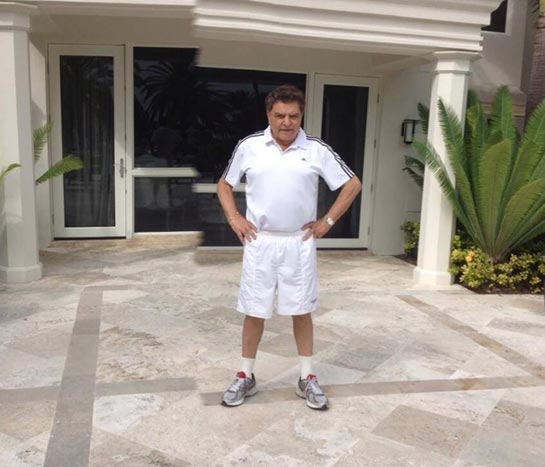 Caption: Don Francisco ready to jog.
Source: latintimes.com (3)
The team also conveyed a message from Francisco's side in the second photo saying,
"For those of you who insist with the false rumors surrounding Don Francisco, here we see him happy, just now, getting ready to have dinner. He sends a big hug and wishes for you to have a good night."
In addition, a vine was also made about the reaction that a Spanish grandma would have to Francisco's death.
Francisco's Net Worth and Salary:
Don Francisco has already devoted over five decades of his life to his journalism career. In that long run, he has hosted many shows and has made many guest appearances on other shows too.
Despite all the work he has done, he is best known for his former show, Sábado Gigante, and Don Francisco Presenta. It was also reported that he has a massive contract of $12.7 million annually for Sábado Gigante and $2.8 million for his participation in 'Don Francisco Presenta'.
With all the undisclosed contracts of the works he has done over the past five decades, he has successfully gathered a jaw-dropping net worth of $100 million dollars.
Don Francisco's Short Bio:
Mario Luis Kreutzberger (stage name Don Francisco) was born on December 28, 1940, in Talca, Chile and currently ages 75 years old. Don is married to Teresa "Temmy" Muchnik Rosenblum in 1963 and has 3 children altogether.
In his successful career, he has also faced some obstacles as he was once sued by one of his model for sexual harassment in 2002 which was later settled out of the court. He was seen in the movie "The 33" in 2015.