Entertainment
Don Williams Dead at 78 Following Health Complications! Remembering The Singer For His Work
Don Williams Dead at 78 Following Health Complications! Remembering The Singer For His Work. Losing someone who has been dear to us is always a undefinable misery. Even after bidding goodbye to the world, the memories stay imprinted in our heart. Similarly, when Country singer, Don Williams, also known as 'The Gentle Giant' left the world, many hearts were shattered.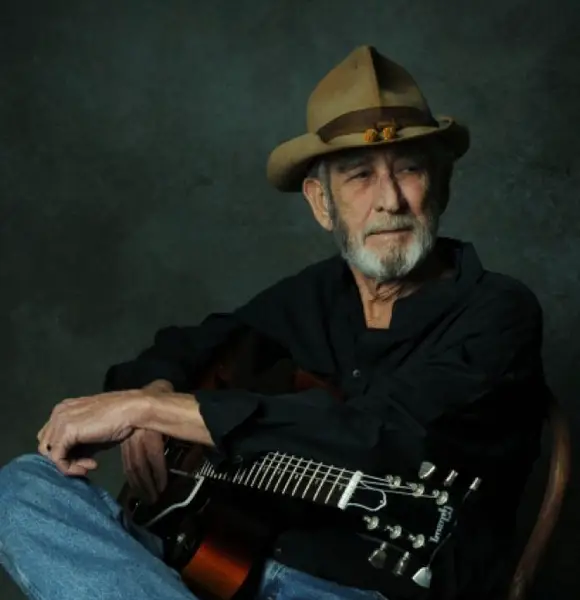 Homage to the late Don Williams!
Losing someone who has been dear to us is always a undefinable misery. The memories stay imprinted in our heart even after bidding goodbye to the world.
Countless hearts mourned when Country singer, Don Williams, also known as 'The Gentle Giant' left the world. Don, who entertained millions of people with his vocals and beautiful songs like 'I Wouldn't Want to Live if You Didn't Love Me,' 'Love Me' and 'The Shelter Of Your Eyes,' was found dead on September 8, 2017. 
Don William's- I Wouldn't Want to Live if You Didn't Love Me. Published on Sep 24, 2012
Although the exact causes of his demise have not yet reached the media, some reports conclude that it was due to a short illness. The singer was having complications in his health since a few years back. 
Sources narrated that he was in a recovery process in the year 2015. However, the singer had to undergo hip replacement surgery back in 2016. 
Besides Don's family, friends, and fans, many other celebrities have also been affected by Don's sudden death, and they expressed their grief through tributes over Twitter.
Don Williams Tribute on Twitter (Source Twitter)
A Short Bio of the Late Don Williams: 
The late Don Williams was born on May 27, 1939, in Floydada, Texas and was raised in Portland. Speaking of his family life, he was born to parents Loveta Mae and James Andrew, and he grew up alongside his two elder brothers as well.
However, Williams created a family of his own with two sons, Gary and Timmy after getting married to his wife, Joy Bucher on April 10, 1960. 
Williams started gaining his interest in music after his mother taught him to play guitar. He initially began performing in Corpus Christi as a duo called Strangers Two, accompanied by singer Lofton Kline.
The two then met singer Susan Taylor and created the folk-pop trio called 'Pozo-Seco Singers.' The trio gained two Top 40 tunes, "I Can Make It With You" and "Look What You've Done" during late 1966. 
However, the group didn't last long, and Don was back in Texas, but, he didn't give up easily. That was when he returned to Music City to start his solo career!
Fortunately, Williams got signed to Jack Music Publishing company as a songwriter and later, as an artist to JMI Records. He released his first country single, 'Don't You Believe' in 1972.
In 1974, his song "We Should Be Together" reached the first Top Five hits. He also earned 17 Number One singles with his romantic track, "I Wouldn't Want to Live If You Didn't Love Me." The singer was named "Artist of the Decade" by the readers of the UK-based magazine, 'Country Music People.'
In the year 1978, he was honored with the title of CMA Male Vocalist of the Year, along with CMA Single of the year. During the late 1980s, Williams quit his tour due to his back problems but was soon back on track with many hits for RCA.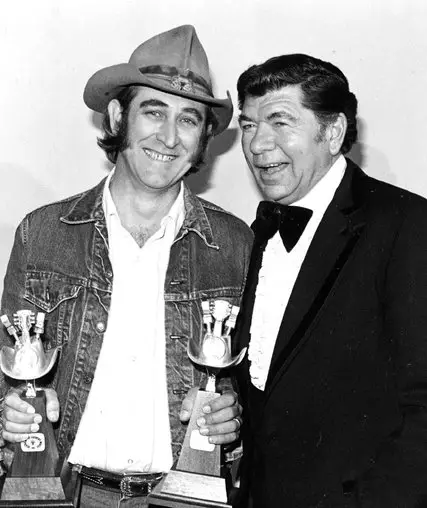 Caption: Don Williams with actor Claude Akins at the Country Music Awards in Los Angeles in 1979.
Photo Credit: Nytimes.com
Moreover, Don was also an international ambassador of country music with a broad following across the world. However, he announced his retirement in October 2010, when he also became a part of the Country Music Hall of Fame. Williams' statement conveyed while announcing his retirement read,
"It's time to hang my hat up and enjoy some quiet time at home. I'm so thankful for my fans, my friends, and my family for their everlasting love and support," said the 76-year-old Williams in a statement." 
Throughout his career, Don has released more than 35 albums. His last album was 'Don Williams in Ireland: The Gentle Giant in Concert.' Recently, several artists paid tribute to Don Williams with an album called 'Gentle Giants: The Songs of Don Williams,' which includes performances of his tracks by artists like Lady Antebellum and Garth Brooks. 
Think we're missing something? Do let us know in the comment section below!