Entertainment
Dondre Whitfield Shows Parenting Goals As He Becomes Whatever Is Required For Kids With Wife Of 15 Years
Mostly people take parenting as a responsibility but few happen to experience joy hidden in parenting and enjoy precious moments with children to the fullest and one of such person is an American actor Dondre Whitfield. Dondre Whitfield with wife Salli Richardsons- a Film And Television actress.are parents of two children, daughter, Parker Richardson Whitfield, and a son, DondreTerrell Whitfield Jr.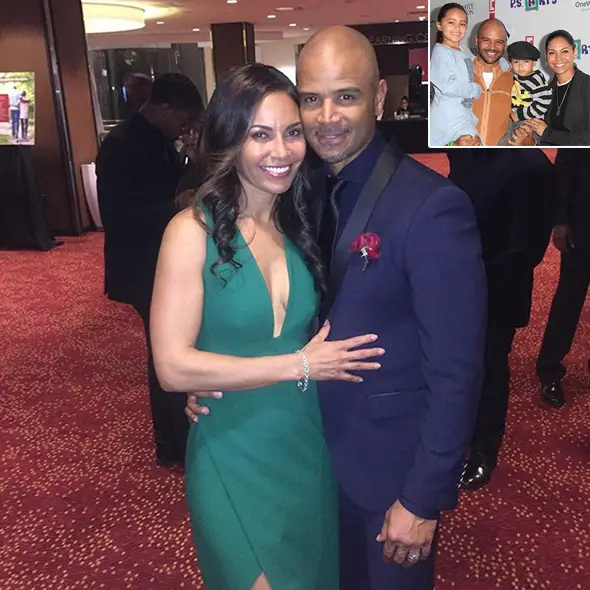 Some take parenting as a responsibility, whereas others experience joy hidden in parenting and enjoy with their children to the fullest. Talking about American actor Dondre Whitfield, he belongs to the category of people who love enjoying with their children, as he finds time to engage with his children despite their busy schedule.
Dondre Whitfield's Family Life: 
Dondre Whitfield shares two kids with his wife Salli Richardsons, and are parents of daughter Parker Richardson and son Dondre Terrell Whitfield Jr. (b. 2009).  Despite his tight schedule at work, Dondre spends ample time with his children which is clear while stalking the photos he shares on his Instagram account.
A couple of years back, he was spotted mentoring his son inside a boxing ring, kneeling down to match the height difference.
Not only with this son, but he also spends ample time with his daughter too, which is evident in his Instagram post during his visit to the premiere of Disney Movie Zootopia with his daughter.
Not only Dondre Whitfield, but Salli Richardsons also contributes equally as a mother whose prime concern remains her family. During an interview, she was asked if she is happy, she replied,
"Yes! My husband, Dondre, and my two children make me incredibly, incredibly happy. Plus, I get to go to work doing a job that I love. I'm very happy and grateful."
The couple got married on September 8, 2002, after dating for five years. They have a blissful married life of 15 years and relationship of 20 years, and Dondre admired their relationship through his recent Instagram post.
Born in Brooklyn, New York on May 27, 1969, Dondre Terrell Whitfield began his career as "Robert Foreman" in the Television show 'The Cosby Show.' During his career, he received Daytime Emmy Awards for Outstanding Younger Actor In Drama Series for his performance on 'All My Children.' His remarkable works include his performance in movies 'Two Can Play That Game'(2001), 'Pastor Brown'(2009) and 'Middle of Nowhere'(2012) and television series 'Make it or Break it'and 'Mistresses' and 'Queens Sugar.' His hard work and determination has paid off, as he has successfully accumulated a splendid net worth of $1 Million.