Entertainment
Drew Tarver as Gay Actor; Dating Status Beside Thriving Career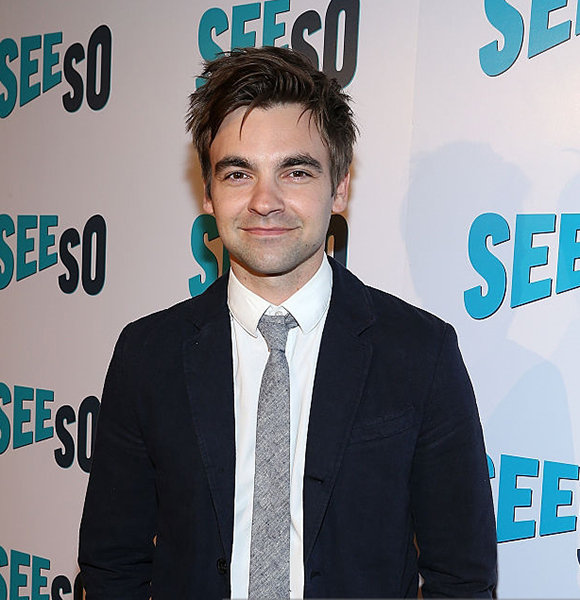 Drew Tarver as Gay Actor; Dating Status Beside Thriving Career
Entertainment
Uprising actor Drew Tarver is mostly known for his role as Baxter Reynolds on the comedy series Bajillion Dollar Properties.
His rising fame and his good looks had awarded him a lot of fans and followings, but Drew's love life is no less when it comes to attracting media and fans.
He previously dated an actress and shared a cryptic post for the split on the social media. Besides such quirky story, he also made headlines portraying the gay character in 2018, which brought along the rumors whether he embraces gay sexuality in real life too. 
Today, we will cover both the stories at the same time and discover the story hidden behind the talented actor. So, Dive in!
Ex-Girlfriend; Cryptic BreakUp On Social Media 
Drew Tarver has quite a dating history. 
He previously dated American actress Leven Rambin. However, their exact dating history is still a secret. But the former couple attended various events together, which was enough to witness that the duo spent quality time together. 
One of such examples was on 11th July 2006, when the duo appeared together at The Hiro Ballroom at Maritime Hotel in New York City. Later, they also attended the Gotham Magazines Halloween Costume Ball at The Grand on 31 October 2006.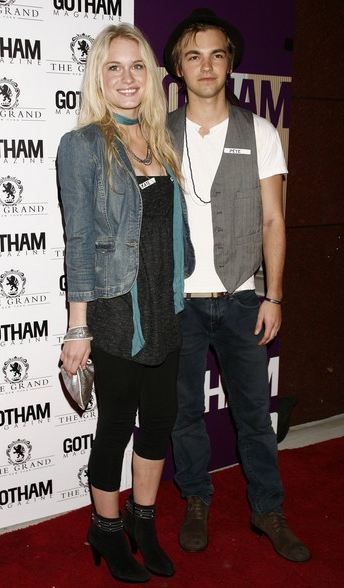 Drew Trevor attends Gotham Magazines Halloween Costume Ball with ex-girlfriend, Leven Rambin in 2006 (Photo: zimbio.com)
However, the couple's relationship seemed to have problems in 2013 after Leven quoted Drew as "ex" via an Instagram image. Sharing a vintage picture of Drew, his then-girlfriend made their relationship problems evident on social media. 
Things turned confusing after Drew uploaded an Instagram image quoting "#tbt 10 years strong! Happy Anniversary @levenrambin !|" on October 2014. Writing a caption, he cleared that the couple has been strong for ten long years and wished Leven a happy anniversary. 
But despite Drew's effort, the couple parted their ways, which was affirmed by Leven's marriage in 2015. She got married to her Jim Parrack, making it clear that she was not in a relationship with Drew. 
Since then, Drew has not been romantically linked with any girl and has kept his love life under the wraps. As Drew is silent both in media and social media for dating anyone, he remains single in the eyes of the media.
Gay; Reel-To-Real Life
Like many celebrities, Drew is LGBT community supporter and has portrayed as a gay actor in the entertainment world. Playing the role of Todd in the TV movie, How I Met Your Dad he was initially signed in the talent holding deal in 2014.
He was deemed to portray the role of best friend and gay brother-in-law of the lead actress Greta Gerwig. However, the network canceled the project after the creators refused to shoot the spin-off, consequently ending his role as well.
But do you know the actor is now a gay in real life as well?  
Drew made the major revelation about his sexual orientation during an interview with the Splitsider.com on 22nd August 2017, where he explained that he explored his self-identification and orientation, which led him to a conclusion that he was gay. He revealed that he was aware of his gay sexuality at the age of 26 years. 
Height Of Family Love 
Drew may be possibly single, but his heart is full of family love, which he shares in his social media too. 
On 15 May 2017, Drew shared a vintage picture of his mom carrying the little him and quoted "Love u mom" through the caption. Similarly, he shared one of his father's moments via a hilarious Instagram video, where his dad commented and laughed at Drew's memes.
Along with his family time, Drew is also currently working on the upcoming Marty Moore's The Bobby Roberts Project (2018).
Keep Visiting as we keep you updated on the life of Drew Tarver!