Entertainment
Dylan Llewellyn, 25, Personal Life! His Dating Status Now
Dylan Llewellyn, 25, Personal Life! His Dating Status Now. Dylan Llewellyn, an actor who is now famous for the role of James Maguire in Channel 4's new comedy 'Derry Girls,' already has his share of stardom at the age of 25. But, the English actor Dylan, maintains a low-key private life and has not even let his dating status slip away in the media.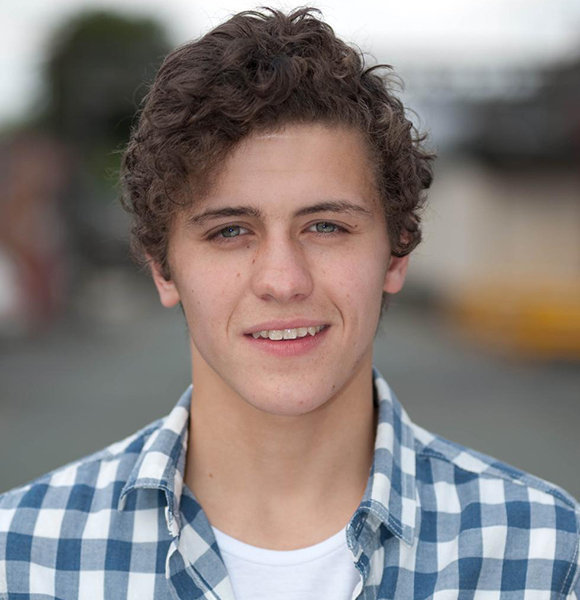 Sometimes an act at a school play can be so passionate that an individual may pursue acting as a career. Well, we have a celebrity sharing similar scenario, and he is the young actor Dylan Llewellyn. Right after his school won a competition, he was contacted by an agent and Dylan made his debut in 2011's TV soap Hollyoaks.
As of now, the actor is popular for the role of James Maguire in Channel 4's new comedy 'Derry Girls.' The only English character in the series, Dylan, however, remains low key in real life; the actor has not revealed his dating status but might be hiding something personal under his palm.
Well, if you remain on the hunt to uncover the relationship status of the actor, then you have dropped in the right place! 
Dylan Llewellyn's Dating Life:
Alike many other celebrities, the British actor Dylan Llewellyn has maintained a very low key dating life. 
The actor is not spotted sharing any romantic relationship but back in 2013; he expressed in a tweet that he really wanted a girlfriend and added a hashtag lonely. 

Dylan Llewellyn tweet about girlfriend (Dylan Llewellyn's Twitter)
Well, till this date, the actor has not mentioned got his girlfriend or not. But although he has not disclosed any information about the matter in the media or any other social networking sites, there exists a probability that Dylan, like many celebrities, enjoys dating far from the media's prying eyes!
More About Dylan Llewellyn:
British actor Dylan Llewellyn, who was born in 1992, celebrates his birthday on the 10th of September.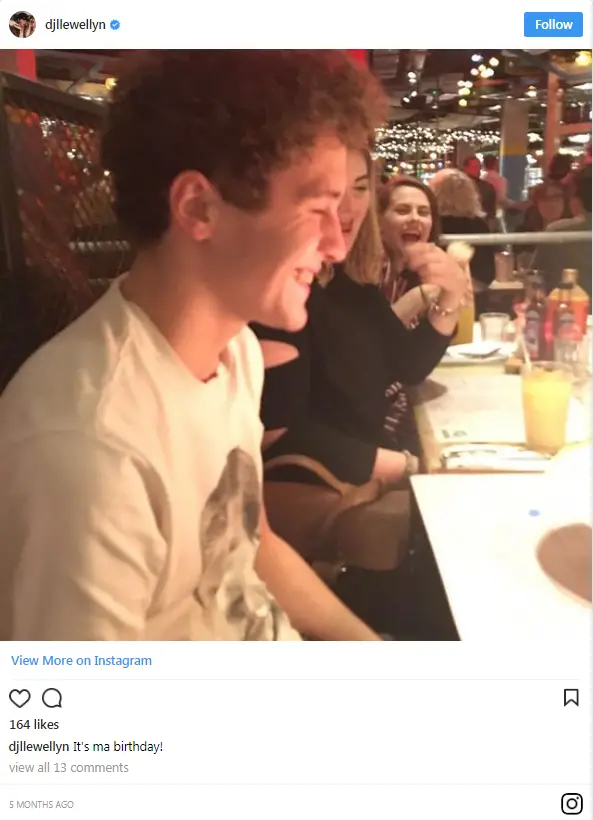 Dylan celebrating his birthday ( Dylan Llewellyn's Instagram) 
Dylan, who resides in Reigate Hill with his parents, attended More House School in Farnham, a special school for children with dyslexia and autism, which helped him build confidence and develop learning techniques.
He opened up about his dyslexia with GetSurrey and said that learning multiple scripts is a challenging task but his role on 'Hollyoaks' has helped him to learn the lines,
"At first it was hard for me to learn scripts at short notice, but after a couple of years of appearing in Hollyoaks and needing to learn lines on a daily basis, it became much easier,"
That was in the past; Dylan is now at full throttle in his career journey and aspires to achieve more than he has already achieved!
Stay with us for the emerging updates on the life of Dylan Llewellyn!