Entertainment
Eddie Cibrian's Married Life With His Singer Wife Heading For Divorce? Or Drifting Over To Having Kids?
If you were the regular viewer of the US soap opera, the Sunset Beach then you must definitely have noticed the cute face and with a wide smile making every head turn around. Yes, you got me right, today we will be talking about actor Eddie Cibrian, who made a huge number of female fans go crazy for him despite appearing in a show for not so long period.
But do his fans know about his ongoing marital issue that has been taken to court or about his kids? We shall know about his kids, divorce scandal, accumulated net worth, and his current whereabouts.
Breaking the knot of marriage with singer wife: True or False?
As reported by Wikipedia, Eddie Cibrian, and singer LeAnn Rimes got married on 22nd April 2011 at a private home California.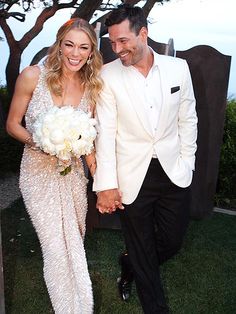 Caption: Eddie and LeAnn on their wedding day, 22nd April 2011
Photo Credits: pininterest.com
As posted by usmagazine.com  on 22nd April 2016, they had met each other 14 years earlier before official dating each other. However, they seriously got involved with each other when they reunited back in the year 2009, to work for the TV movie Northern Lights.
But before getting married to each other they both were married to another partner. While Eddie was married to a former model Brandi Glanville in the year May 2001 and LeAnn was married to a dancer Dean Sheremet.No details of the current affair of his ex-wife have been obtained, thus she might be single.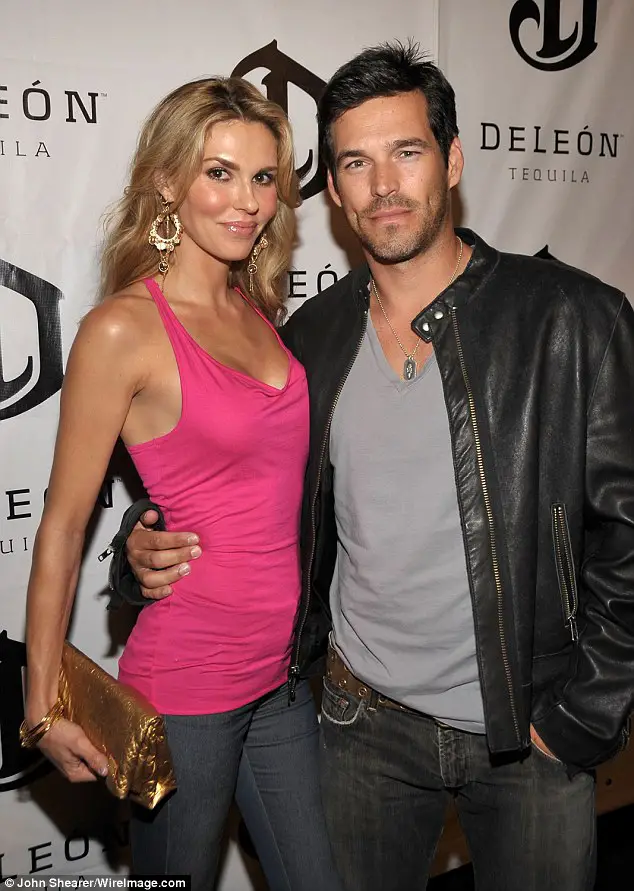 Caption: Eddie with his model wife Brandi Glanville at an event in the year 2009, before getting separated.
Picture Credit: dailymail.co.uk
Both the duo moved out of their ongoing married life in the year 2009 the major downfall in the marriage is due to the affairs that they had despite they tied the knot with another partners. The divorce was officially finalized in the year 2010 after they were allegedly involved with each other in their movie set.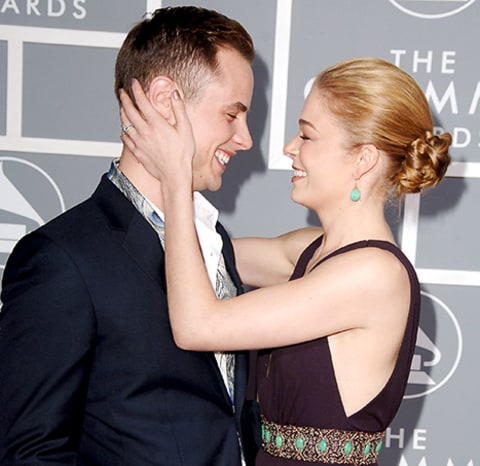 Caption: LeAnn with her dancer husband Dean Sheremet at the 49th Annual GRAMMY Awards in 2007.
Picture Credit: usmagazine.com
The couple were enjoying their married life and were seen celebrating their five years anniversary together but unfortunately, the news of them both deciding to pull off the marriage took over the headlines.
As posted by inquisitor.com on 5th May 2016, the source disclosed about their downfall in their ongoing married life due to the nonexistence of passion in their married life and about their heated arguments in every little thing.
 Despite being tired of their married life, the source disclosed about the career trouble in LeAnn's life which would prevent the lady from getting into any kind of legal matters involving millions of amount. The source said:
"With LeAnn's career in trouble and Eddie's nonexistent, they probably can't afford divorce, though it's likely where there'll end up soon enough, insinuating that the divorce could potentially see Rimes lose the remaining earnings she still has left"
While the other source mentioned about the large fortune that Eddie would acquire after the divorce from the singer. The source said:
"If he stays with LeAnn Rimes, he is settled financially — and if LeAnn Rimes decides to pull through with the divorce, the actor will still walk away with a fortune."
Well, it looks like the star is in real trouble. But as the divorce has not been filed by any of the couples the duo are still intact to each other and living a happy life although they are living in a business relationship or on a mutual consent.
Caption: Spotted together Eddie and LeAnn at SUV (2016).
Photo Credits: dailymail.co.uk
However, both the duo has been spotted together enjoying a vacation at SUV, in a splendid manner. There is no rumor of violence or any allegation between the stars. We pray that what so ever may be the issue, hopefully, the stars will settle it down inside their home. 
Two wives till date but does he have any children from any of them?
Yes, the man is a father of two children Mason and Jake from his first wife, Brandi Glanville. But the star has not revealed any information about their birth period.
 The star is spotted with his new wife along with his two children enjoying a vacation and celebrating his kids birthday together.
Caption: LeAnn Rimes along with Brandi Glanville celebrate Jake Cibrian's birthday(son) as posted on Daily Mail.com on 8th June 2016.
Similarly, the women has spoken about her desire to become a mom in an interview with "The Loose Women" as posted in Etonline.com on 5th August 2016:
Caption: LeAnn speaks about her desire to have her own kids with Eddie some day as posted by ETonline on 5th August 2016.
When talking about to have children with LeAnn, both the star has shown a keen interest in having kids of their own. As posted by Intouch Weekly.com on 8th January 2016, Eddie and LeAnn are using a surrogacy method to have their first child after trying to have their own child for near about two years. Some of their sources broke the news about having their child at the end of the year. They said:
"hope to have a child by the end of the year"
 
Well, we are eagerly waiting for the little Eddie or little LeAnn to arrive soon. Hope so by the end of this year 2016, we get to celebrate the joy with the cute little bundle of theirs. We are sure the little one would be a beautiful kid having elegant features of mother and a poised character of the father. Fingers crossed, we are waiting for the news from the couple.