Entertainment
Edgar Ramirez Relationship Status Now! Search For Perfect Wife Over?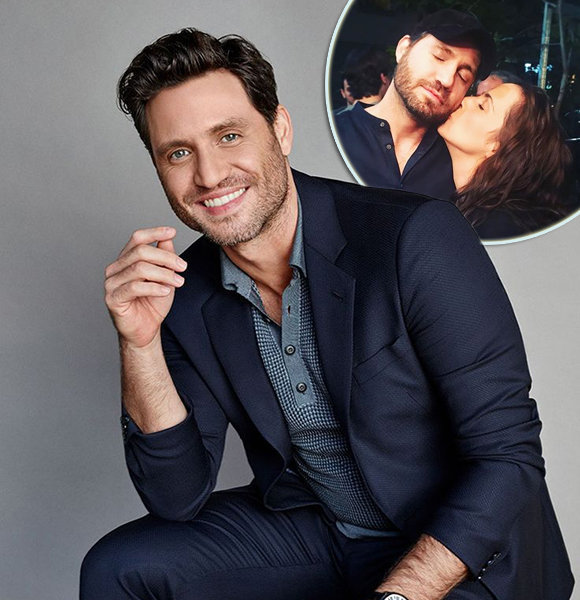 The handsome Venezuelan actor, Edgar Ramirez is a known face in the entertainment world for his role in the famous TV serial 'American Crime Story' as Gianni Versace, and perhaps it's not a necessity to describe Edgar's work in words. However, his dating status may require having a thorough look at, as the Actor isn't forthright about his love life. 
Well, if you too are curious about what's going on in Edgar's life behind the curtains, keep on reading till the end!
Edgar Ramirez's Relationship Status
Edgar Ramirez who rose to fame after the Award-winning role in 'Carlos' as Carlos the Jackal appears to have a special bond with the Venezuelan actress Marisa Roman. Edgar has starred along with Marisa in the famous Venezuelan soap opera 'Cosita Rica' which as well earned Edgar the recognition as an actor.
After over a decade of doing the show, the sparks of the rumor for Edgar and Marisa has surfaced the media. The couple has gathered to work on their new project "Good Omens, Everyone Attentive;" however, the reunion seems to be more than just a simple get together. 
Earlier on November 26, 2017, Marisa welcomed Edgar to Argentina by uploading an adorable picture where she can be seen affectionately kissing Edgar. More especially, Marina captioned the photo stating Edgar to be her lover as, 
Ed is in town ... Only magic can happen! ✨?✨ Ed llegó a #Baires¡Bienvenida la #Magia!  Welcome my love @edgarramirez25  #Argentina #2017
Furthermore, Edgar too Instagrammed a picture, with Marisa where the pair can be seen together wrapped up in a passionate hug. Also, the caption he wrote, is no less,
"I understood everything / Less distance / Disordered atoms Yours to make you / Appear "[Puente by Gustavo Cerati] #puente #cerati #marisaroman #caciqueyveronica #forever.
Well, the image merely hints the chemistry between Edgar and Marina. Moreover, based on the subtle hints that these two are dropping, Marina could be conjectured as his possible girlfriend. But, the actor is yet to officially drop beans on the rumors, being vocal about his relationship status.
Keeping the confirmation part aside, back in 2016, Ramirez had an interview with the Daily Stream where he revealed his preferences regarding his future potential partner. Hinting that he wants a wife who supports him in every aspect of life, he quoted the quality he wants,
Partnership, support, you know going through thick and thin, you know love and fun.
It looks like the actor hasn't yet found the right person for him to get married and start a family. But, who knows, Marina could be the one too, we are just short of confirmation coming from their end to seal their relationship!
Further, due to Edgar's unstated relationship status, the gay rumors are likely to be prevailing in regards to his sexual orientation.