Entertainment
Elizabeth Lail is Super Excited For Her New TV Show "Dead of Summer"
We only loved Elizabeth Lail in the role of Anna in ABC's hit TV show, Once Upon a Time. After winning hundreds and thousands of hearts, Elizabeth expected some more good roles are coming her way! And it happened. She is looking forward to the role she has got in the horror series Dead of Summer.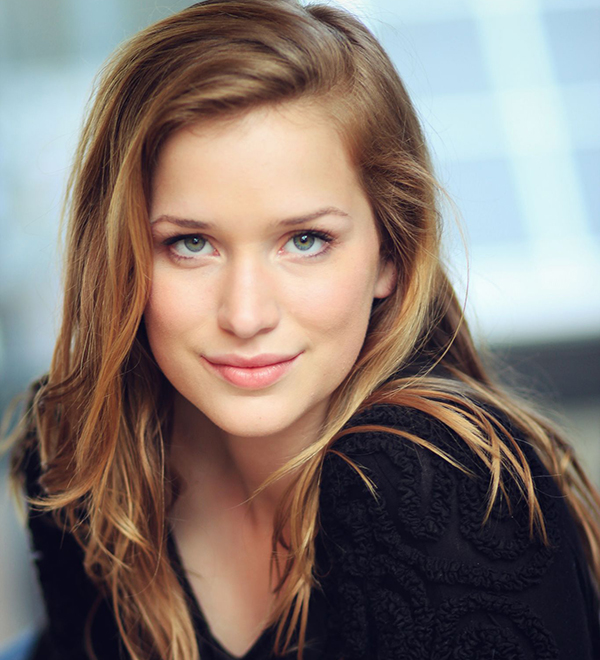 Quick Information
Children/Kids

Not Yet

Lesbian

No

Hair Color

Light Brown

Hair

Long

Weight

60 Kg

Height/ How Tall? 5' 8" (1.73 m)
College

University of North Carolina School of the Arts

High School

Asheboro High School

Career

2011–present

Net Worth

Not Disclosed

Ex-Boyfriend

Julian Haig (2015-split)

Relationship Status

Single (2019)

Date of Birth Mar 25, 1992
Sister/s

Kathryn Dean Lail

Mother

Kay Surratt

Father

Dean Lail

Ethnicity/Race

Mixed

Religion

Christianity

Zodiac Sign

Aries

Birth Name

Elizabeth Dean Lail

Profession

Actress

Birth Place

Williamson County, Texas, United States

Nationality

American
We loved Elizabeth Lail in the role of Anna in ABC's hit TV show, Once Upon a Time. After winning hundreds and thousands of hearts, Elizabeth had expected some more good roles are coming her way! And so it happened. She had been looking forward to the part she has got in the horror series Dead of Summer.
Elizabeth Lail in 'Dead of the Summer'
She always wanted to do some lead role that would highlight her contribution to the TV shows. And Hey presto! She got it! She will be playing the protagonist named Amy in the show which is written and produced by Horowitz, Kitsis, and Ian Goldberg. She is so very excited to work hard and win the hearts of her fans and followers furthermore!
Elizabeth Lail talks about Dead of the summer (Published: Jun 23, 2016 )
In the TV show, Elizabeth plays the role of Amy in the horror tv show that places itself in the timeline of 1980's. Amy is a clever but shy and quirky camp counselor who finds herself discovering Camp Clearwater for the first time, unlike the other counselors. But during the events of the series, she experiences more than what she could have imagined at the camp.
Supportive Boyfriend:
Elizabeth is lucky that her boyfriend whom she is dating is also very supportive of her. She is jubilant that not only her height of 5 ft. and 8 inches match with him but also because their thoughts are highly complementary to each other.

The Riverdale actor Julian Haig is her lover who is equally excited about how Lail would perform in the new role she has taken up. It is Julian who listens to all of her thoughts and doubts about her choice of roles in TV shows. We are certainly sure that this gorgeous lady has already shared her excitement and happiness with her beau!
We know that she is excited, but there is a lot for Elizabeth to prove as she is young in the showbiz industry. But we are pretty sure that this talented and sexy actress would hardly disappoint us in any way.
Dead Of The Summer Review
The last episode of the tv show aired on August 30, 2016, and reviews for the show has been open for quite some time, and in a nutshell, the reviews aren't that great or bad. The initial reviews for the show were quite ill with multiple reviewers pointing out how the plot was full of cliche and commonly used teen tropes, the characters were bland, and the story felt like a summarization of every Camp horror movie/series.
However, the TV show picked up over time and credit was given to the show for using multiple cliches but doing them all right and keeping the plot interesting.
Variety reviewer Sonia Saraya was quoted saying,
This is not a show that is particularly original; every twist is a cliché, and every character is playing to type. But with so many well-worn at play, "Dead of Summer" makes for a schlocky hour that never quite gets boring.
The show was also applauded for placing common issues people faced during the time of 80's such as insecurity about sexual orientation and transgender issues as well as the all famous 'racism issues.'
At the age of 25 itself, Elizabeth Lail has gained the level of stardom that has kept her craving for more! She started off her work in acting since 2011 and from then on, she hasn't had any thoughts of giving up. She is growing as a renowned actress in the television screen, and as more people love her work and her performance, they desire to see more of her acting.
Maybe that's why Elizabeth too wants to continue getting good roles that could gain her more fame, more popularity and apparently, she isn't worried about the net worth that would increase as a result.
Lail's career has changed the track from her work in student film productions to stage work! She successfully passed the audition and got selected as a member in the television series called Once Upon a Time!
The beautiful actress has also landed the role of the psychological thriller named You which is adapted from the  Kepnes' book. 
 We all have loved most of her appearance as Anna in the show, and many of us also wonder how she would look portraying any other kind of roles! And it looks like the time has finally come for us to see her rock the TV screen in many more tv shows.
Elizabeth Lail's Short Bio:
Elizabeth Dean Lail was born on March 21, 1992, to parents Dean Franklin Lail and Kay Lurene Surratt in Williamson County, Texas. She attended Asheboro North Carolina and graduated from University of North Carolina School of Arts in 2014.
After working on student film productions since Graduation, she debuted her television career with her role in 'Once Upon a Time' as Anna and since then has been actively working in various Television series such as Dead of the Summer and The Blacklist.