Entertainment
Ellie Reed's Dating Affair Is Something Adorable; So Is Her Boyfriend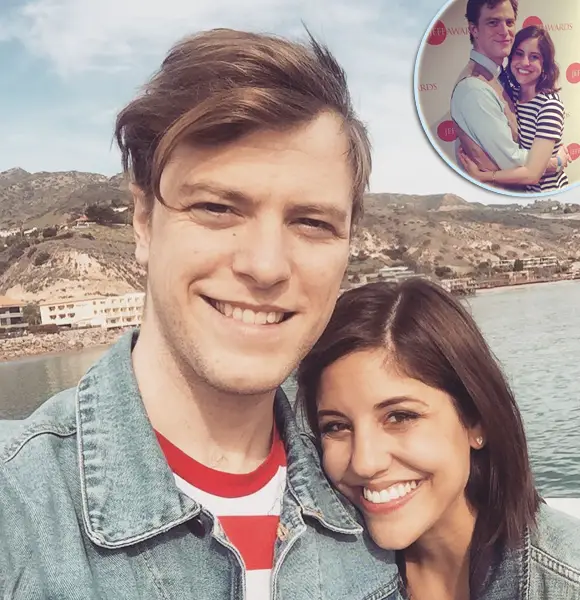 Ellie Reed's Dating Affair Is Something Adorable; So Is Her Boyfriend
Entertainment
There is possibly no other feeling than being in love; it has the ability to make you happy despite every other thing that surrounds you. Being in a relationship makes you stronger and feel high on life. "Girlboss" actress Ellie Reed can possibly explain to you better on that.
Ellie has been making a name for herself, as she rocketed to the fame based on her sheer talent since she brought the role of Annie to life in "Girlboss."
While she has been making decent inroads in her professional life and is owning course to it, she has also been dating her boyfriend in such a manner that calling their relationship adorable will be an understatement.
Let us now sneak a peek at the magical love between Ellie and her boyfriend.
The More Than Adorable Relationship Between Ellie Reed & Her Boyfriend:
Ellie Reed is a beautiful lady, who is capable enough to stop the heartbeat of plenty across the world with one sweet smile. One who gets to see her smile every day is her boyfriend Morgan Maher, who she has been dating for a good period now, despite the fact that the exact tenure is yet to be revealed. 
Ellie and Maher look more than adorable together! Their post on social medias speaks on behalf of their love.
Additionally, their relationship comprises of fun, laughter, and humor all together, and they have not been shy of gushing about it on social medias.
Loling at the amount of times my boyfriend has yelled at me for "not bothering to learn the electronics in our house" — Ellie Reed (@esreed) April 3, 2015
Yesterday, in an apparent attempt at suicide, I challenged my boyfriend to a Fart War. — Ellie Reed (@esreed) November 16, 2014
There are also some traces of marriage talks happening between them, even though the two are yet to reveal any plans about them stepping up the pace in their relationship. 
is there a way to get my boyfriend to discuss which idiots we're kicking out of our bridal party without having the whole marriage talk? — Ellie Reed (@esreed) March 8, 2015
Well, let us see if either of these love birds disclose any exciting news about their eagerly awaited nuptial.
A Short Wiki-Like Bio of Ellie Reed:
Born on February 2, 1988, in Deerfield, IL, Ellie Reed is a 29-year-old actress, who is best known for portraying the role of Annie in the Netflix original series "Girlboss," where she got cast opposite Britt Leanna Robertson.
Ellie is an equally known actress for her work in mega hits, like "Chicago P.D.," "2 Broke Girls," and "Empire." 
However, Ellie's not just an actress, she is a writer as well; in the year 2012, she became the winner of the Douglas Morrison National Playwriting Cagematch.
This beautiful lady has not been that open about her personal life, and that is why no significant details about her family life are within the grasp of the media. She has not revealed as to whether or not she has siblings in her life.
But what she has done is often come out on social sites and showed glimpses of her family life. An example of that came forth when she wished one-half of her parents, her father on the occasion of Father's Day.
We are relentlessly digging out more details about the life of this actress, who has touched some outstanding height in her acting career.
Stay with us to stay updated on Ellie Reed!