Entertainment
Emile Hirsch Has A Son; Welcomed Baby With Wife Or One Of His Former Girlfriend?
The warm feeling of holding the own child in the hands, nurturing and watch it grow in front of your eyes is an amazing feeling. Actor Emile Hirsch is well aware of the feeling as he has a son who calls him a father. But who is the mother of his child? Is she Emile Hirsch's wife or a girlfriend? Let's find out.
Emile Hirsch- Father of a Son:
Emile Hirsch welcomed a son into his life back in November 2013, whom he named Valor Hirsch. As per the reports, baby Valor was born at Florida Hospital on October 27, 2013. Emile also shared a picture with his baby boy.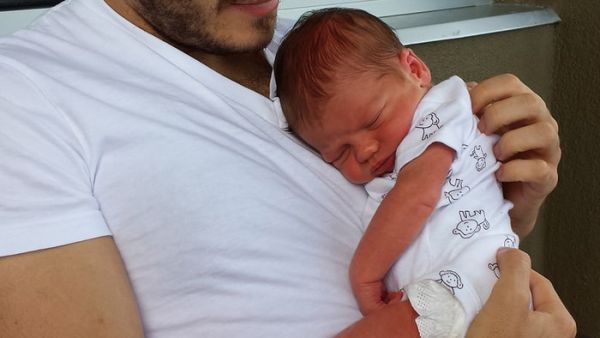 Caption: Emile Hirsch holding his newborn baby Valor Hirsch on his arms (2013)
Photo Credit: US Magazine
After the announcement of the baby, the curiosity arose regarding the mother of the child. Until now it's known that Emile shares the child with the fling. However, they raise the child together. As stated by a source of US Magazine,
"He's trying to be a good guy in the situation. He still has love for the girl -- it's just his schedule and life did not fit in with having a relationship."
On March 2014, after four months of the birth of the baby, Emile was spotted with his son and the mother of his child enjoying a Saturday afternoon in Venice Beach. The duo took their son for an outing, and the mother carried the infant in a bjorn.
The mother of Emile's son, choose to keep her identity a secret and she clung to their son while he nuzzled in her arms. According to E!, Emile and the unnamed woman reconnected at an Oscar party. However, Hirsch and the woman do not have any romantic inclination anymore, but they will remain friends and raise their son together.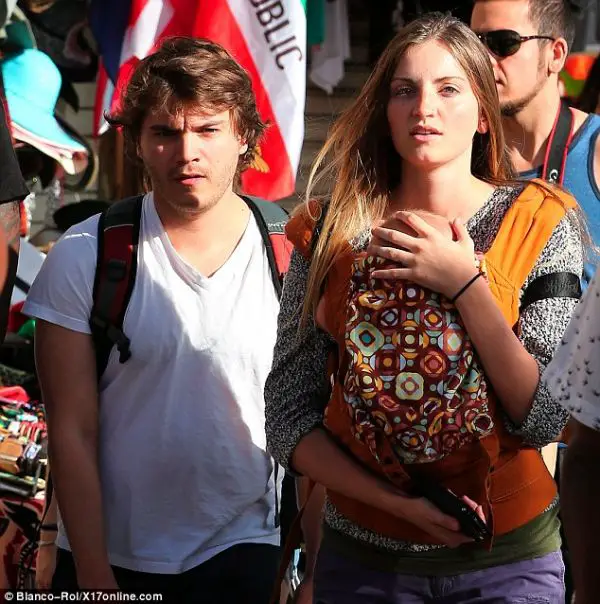 Caption: Emile Hirsch with his newly born son Valor and the mother of his child in Venice Beach on March 2014.
Photo Credit: Daily Mail
Emile, who otherwise maintains a privacy in his personal life, shared an adorable picture with his son Valor through Instagram back in October 2014, the day he signed up for Instagram.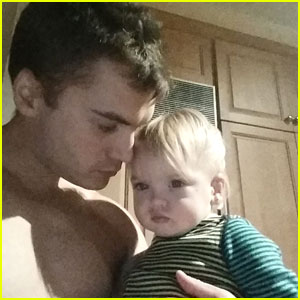 Caption: Emile Hirsch laying his eyes on adorable baby Valor. (2014)
Photo Credit: justjared.com
Emile started dating one of his co-stars Amanda Seyfried after co-starring in the film "Alpha Dog" released in 2007, and Amanda acknowledged being his girlfriend in her statement in 2010. In the statement, Amanda talked about the director Catherine Hardwicke who later casts her in the movie "Red Riding Hood."
"I had known her kind of a little bit before, when I was dating Emile Hirsch, and I had been to her house before, I completely fell in love with her idea and trusted her from that moment on."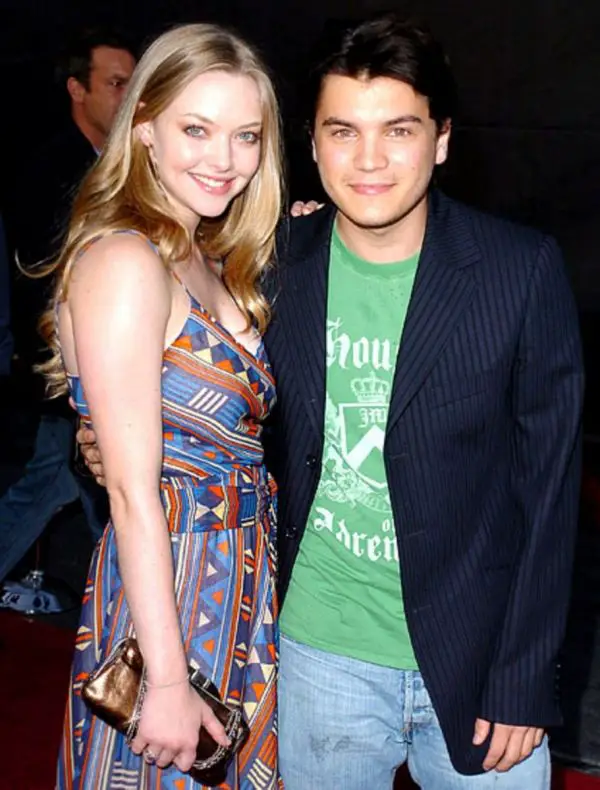 Caption: Emile Hirsch with then-girlfriend Amanda Seyfried at the premiere of Lords of Dogtown in LA. (2005)
Photo Credit: US Magazine
As per reports, Emile dated Brianna Domont, and they were spotted holding hands during the special screening of the movie "Milk at the Landmark" in November 2008.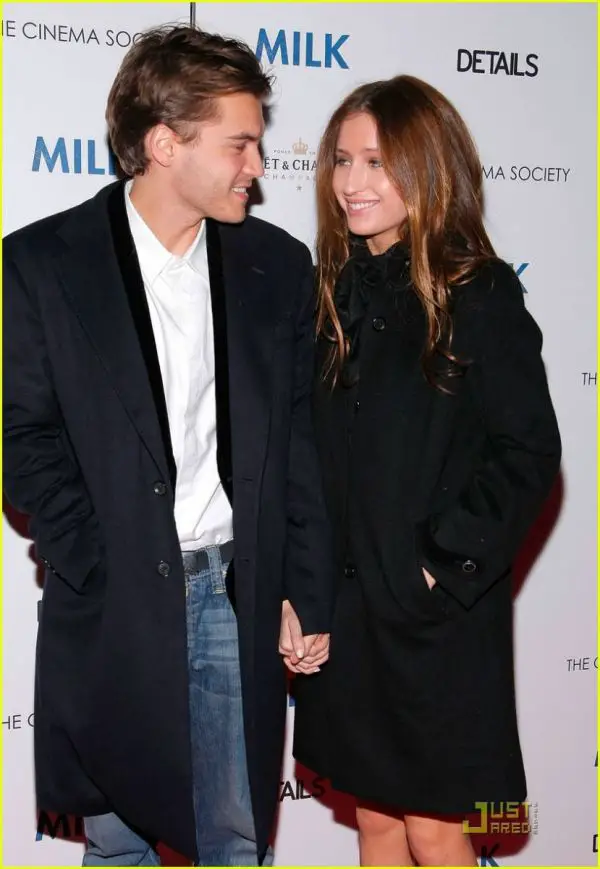 Caption: Emile Hirsch holding hands with his then girlfriend, Brianna Domont in the screening of "Milk" in November 2008.
Photo Credit: justjared.com
Although Emile had girlfriends in the past, things did not work out, and they suffered a split. But the dates of the breakups is unknown to the media.
However, he may be on the search for the perfect woman to get married and share a husband-wife relationship.
Talking about Emile ethnicity, he has Jewish, Scots-Irish/Northern Irish, English and German ancestry. Emile's movies lined up for release in 2017 includes "All Nighter," " The Swimmer," "The Outsider" and "An Evening with Beverly Luff Linn."
Caption: The trailer of Emile Hirsch's movie "All Nighter" released on March 17, 2017, in the USA.
Emile is a television and film actor, and his memorable performances include The Emperor's Club (2002), The Girl Next Door (2004), Lords of Dogtown (2005), Into the Wild (2007), Speed Racer (2008), and Milk (2008). With his hard work and passion for his craft, Emile has accumulated a net worth of $15 million.
Stay with us for the emerging updates on Emile Hirsch!