Entertainment
Emma Rigby Now Puts Career Before Boyfriend; No More Datings?
Life is short, so one should focus on what matters most to them. As time passes, a person should change his priorities. When a person is clear about his priorities and purpose, he can achieve his dreams easily.
Some people usually define themselves by their priorities and not by desires. The gorgeous actress Emma Rigby seems to be one of them as she now puts her career before dating and affair.
Emma Rigby's Dating and Affair 
Who wouldn't love to date the Hannah Ashworth from the hit soap Hollyoaks? Emma, who had an army of fans after she portrayed the character of Hannah is now single and says that "acting is her first love." However, she was previously linked with several men and also known for dating two handsome hunks.
In the year 2009, Emma Rigby started dating footballer Matthew Mills. The pair dated around for nine months and ended their relationship. When Emma and Matthew were in a relationship, Emma often attended matches to support Matthew.
In an interview with the Daily Star, Matthew stated-
"I've obviously had a bit of banter from the lads. Not many footballers are going out with actresses, but it's all good fun and she loves her football and comes to games. To be fair to her, she knows what she's talking about too!"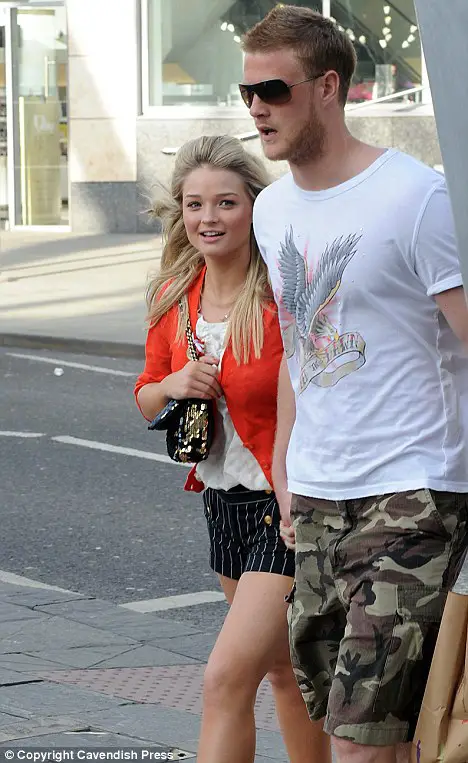 Caption: Emma Rigby and her ex-boyfriend spotted together at the end of 2009.
Photo Credit: Dailymail  
Later in January 2012, Emma was spotted out on a lunch date in Manchester, England with her rumored boyfriend, Aston Merrygold. Earlier in 2010, the backflipping member of JLS Merrygold first revealed that he was lusting after Emma at his birthday party.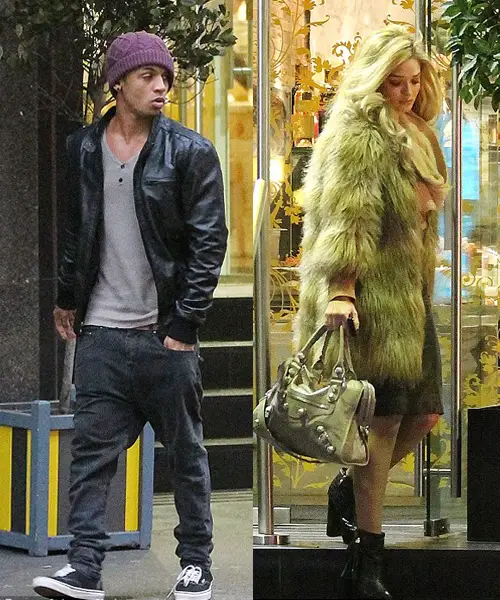 Caption: Emma Rigby spotted with Aston Merrygold out on a lunch date in Manchester in January 2012.
Photo Credit: Liverampup
Career before Boyfriend?
After the rumored relationship with Aston Merrygold, Emma has never been witnessed with a guy who could be guessed as her new love interest. Well, it seems that she has kept her career before her boyfriend as there is no any information about her latest affair.
In an interview with MailOnline in December in December 2016, Emma said-
"I'm single and I have been for a long time. I just focus on career and I have done for many, many years. I'll continue to do so."
She continued-
"For me, this is my first love and really have to give everything. It's about hard work and determination. There's so much that I want to do and achieve and I feel like you have to be selfish and really commit to it."
With intentions to heighten her career, Emma underwent plastic surgery, adding some extra to the beauty she already possesses.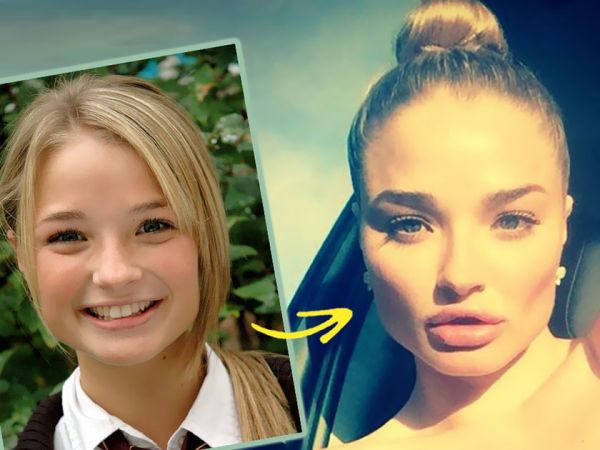 Caption: Emma Rigby before and after plastic surgery.
Photo Credit: Now Magazine
Talking about Emma's career, her recent acting credits include Death in Paradise (2016), Mother May I Sleep With Danger?  (2016), A Cinderella Christmas (2016), American Violence (2017), and Actors Anonymous (2017). With the inclining career, Emma now enjoys an incredible net worth which is yet to be disclosed in the exact figures.