Entertainment
Enrique Murciano, Allegedly Gay With Splendid Net Worth: No Girlfriend After Break-Up With Ex?
It was said that after Enrique Murciano's break-up in February this year, he had stopped seeing anyone else. Was this news correct? Also, know about the allegedly gay star's splendid net worth.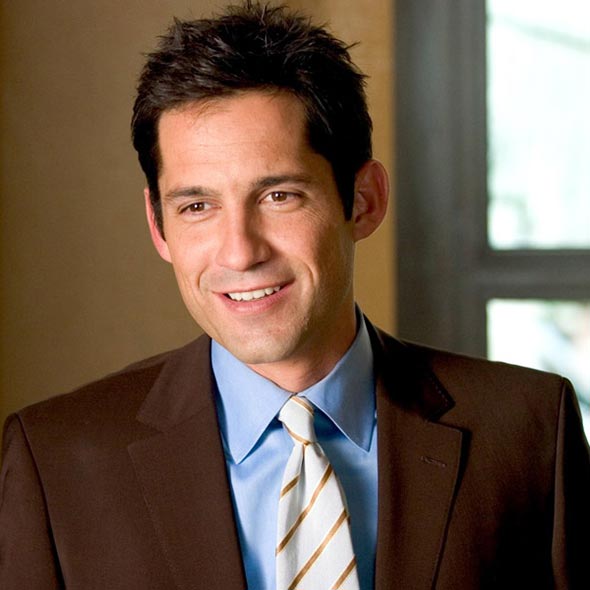 It's the media's work to update people with the latest happenings, but the question is, are all the news reliable? It was said that after Enrique Murciano's break-up in February this year, he had stopped seeing anyone else. Let's find out if this news is correct. Also, know about the allegedly gay star's splendid net worth.
The False Stories: Married and Wife?
It is true that Enrique Murciano has remained single since the breakup with his girlfriend, Lily Cole, an English actress, and entrepreneur. There had been a lot of buzz about the relationship because of two things. Media Mass's article was the first one that started the rage.
Among the articles, one reported that he was getting engaged while the other one said he already married secretly. On June 23, they stated that he was sighted shopping for engagement rings with a female companion while on July 24, it was reported that he was spotted wearing a wedding ring after a secret wedding ceremony.
Even though the stories seemed suspicious mainly because the description of his wife wasn't mentioned, the inclusion of sources like 'Washington Daily News' and 'Sun-Times' made it more believable.
It was later cleared by the Media Mass site itself that their people's section was just meant to discuss gossips and the stories weren't true. Afterward, Mediamass updated the information on July 31 reporting the story as a false news. So Murciano is not married, as per the reports in the media.
The Kiss with Kate Winslet:
Another interesting but bewilder story that made buzz was his kiss with Kate Winslet. Pictures of the duo sharing a very sensual kiss during the shoot of their movie, 'Collateral Beauty' began flooding the online world, and many became confused by such a real looking romantic scene. But it was just for their movie and nothing more.
Caption: Enrique Murciano Kissing Kate Winslet during the shooting of 'Collateral Beauty.'
The Break-Up with Girlfriend: 
The truth is that Murciano may still not be ready to put himself back in the market. His break-up with Lily Cole must have been hard. The couple split back in February because of what many of their friends have referred to,"long-distances."
Both of them were very busy in their own lives and their jobs created distance between them. Thus, they split only six weeks after they had returned from a romantic cruise. While Murciano hasn't moved on, Cole has already been witnessed with another partner, model David Gandy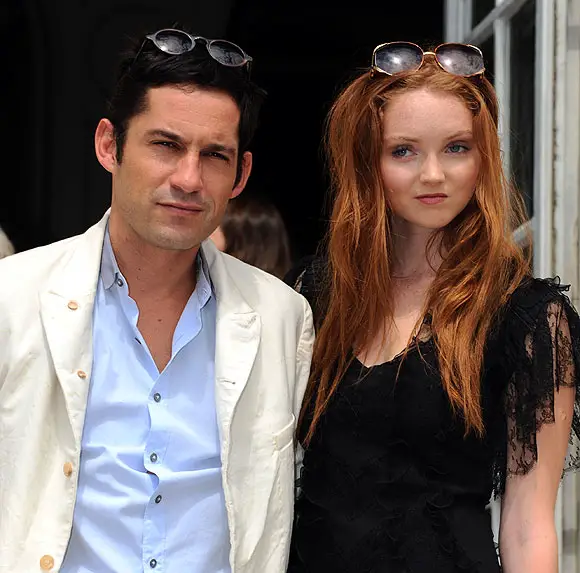 Caption: Enrique Murciano with girlfriend, Lily Cole.
Source: hellomagazine.com
It also seems like Murciano is still a little hooked up on his ex-girlfriend Lilly, based on a few Instagram posts.
But then again some other posts like his visit to the Bahamas tell an entirely different tale. He looks perfectly happy enjoying his single life having a fun time with his friends.
Instagram Feud with Cole:
We cannot forget their little photo cropping feud on Instagram as well. It started with Murciano posting this picture of himself, which he cropped from a photo of herself with Murciano clicked in France a few years ago.
Later, 'The Imaginarium of Doctor Parnassus' actress, Lily posted the same picture, but this time cropping Cole out. She later took it to Twitter and then asked Cole "if it was better?" 
Enrique Murciano's Short Bio
Enrique Murciano was born on July 9, 1973, in Miami, Florida. He graduated from Tulane University and attended New England School of Law. He forfeited his academic duties after he decided to pursue his career as an actor.
Here you can check Enrique's acting bit from 'Without a Trace.'
Caption:  Without a Trace - Marianne Jean-Baptiste, Enrique Murciano, Craig Watkinson, James Remar
All the milestones of his career had started since his debut movie (in 1997), 'Speed 2: Cruise Control', which was a pretty big franchise. Some of his other great works are in the films 'Black Hawk Down' and 'The Lost City.' He also had a role in the sequel movie, 'Dawn of the Planet of the Apes' (2014).
He has also appeared in multiple television series, but his recurring role in the 'Bloodlines' has been highly credited. He has also made his appearance in the 2001 series, 'Spyder Games' and also 'Without a Trace' ( 2002 to 2009).
Furthermore, while working for 'Without a Trace,' he was nominated twice for Alma award in 2008 and 2009.  With all these successes, a splendid net worth on his account is inevitable. Some trusted sources have estimated his net worth to be somewhere around 5 million dollars.
According to an article in May 2016, yYou will be seeing more of him in the pilot of new series, 'Civil.' He is also set to feature in the upcoming movie Collateral Beauty. As of 2016, he has been portraying the character of Raoul on Help and Leonard.