Entertainment
Eric Cowell Chemistry With Father Is Adorable; Meet The Next Simon Cowell
Eric Cowell is the son of Media mogul Simon Cowell. 
The four-year-old is notoriously close to his father and shares electric chemistry with Simon. The cute looking infant is already being touted as the heir of vast fortunes Simon enjoys, and he is already grooming up Eric for the role. 
The Next Simon Cowell
Eric Cowell is already in the way, fulfilling his father's dream of his lineage continuing the work Simon has started.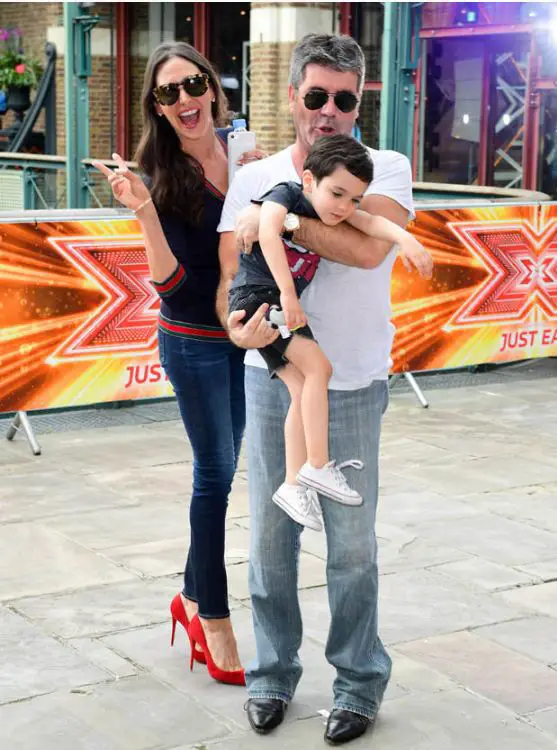 Eric Cowell with father Simon Cowell and mother Lauren Silverman (Photo:dailystar.co.uk)
That was pretty evident at the launch of the 12th season of ITV's Britain's Got Talent. Speaking to The Sun, the musician revealed that he had been grooming Eric since he started walking so that he can take over his business ventures. 
Simon said at the launch:
"I look at things through his eyes now. I want to spend more time with him. I'm lucky because he likes the shows, so he comes down to them with me. I'm sort of training him up."
He added that he wanted Eric to take up a judge's position in the ITV's hit show. Answering about the possibility of his son joining him as a judge on Britain's Got Talent he affirmed:
"Oh, a million percent. I think about that all the time. I would love him to take over. He's really confident. When he comes down here he knows what everybody does. He likes being in the gallery. That will be my dream."
Eric got his first taste of being a judge when he was brought to the sets of America''s Got Talent in May 2017, and took over the red buzzer his father is famous for pressing in the middle of acts.
David Walliams, one of the judges of the show, was touted as an obvious candidate Eric could be replacing. However, Simon ruled away the possibility saying that despite getting the flak for his judging, David was unsackable and had a job for his life in the show. 
 Seems like Eric, 'The Next Simon Cowell,' still has a long time before actually taking over the reins of the media moguls kingdom. 
Great Chemistry With Father
Eric Cowell was born on 2014's Valentine's day to famous father Simon Cowell and mother, Lauren Silverman.
And for the first six months after Eric's birth, Simon felt like he was being judged by his infant. He revealed in March 2016 that his conversations with his 6-month-old son were just monologues and with Eric unable to speak, Simon felt that his son hated him. 
However, once Eric was the age of one and a half, he started speaking, and only then Simon realized how pure the boy was. And once he began to talk; Simon started teaching Eric all sorts of manners. Whats more, Eric made Simon master of the Disney channel and claimed that he had watched The Jungle Book 1800 times. 
And on August 2017, Simon spoke of his chemistry with his son and addressed Eric as his buddy. Simon further added that he was friends with Eric and loved hanging around his youngest pal. Speaking after holidaying in Mexico with his family and former girlfriend Terri Seymour's family, media mogul announced:  
"Eric's old enough now to be my buddy. We talk to each other all the time. We're friends, and he's fun to be around."
The star also explained that he was enjoying fatherhood and stated his desire to have a sibling for Eric. The former American Idol Judge had previously spoken of being warm to the idea of adopting a deprived child as a sibling for Eric.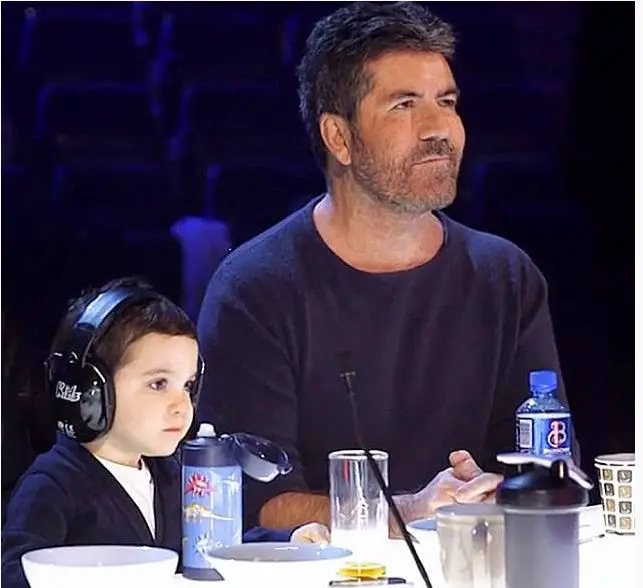 Eric Cowell in the sets of America's Got Talent in 2017 (Photo: dailymail.co.uk)
Simon's chemistry with Eric was on display on 21 May 2018 when Eric gatecrashed his father's interview with Loose Women panelist Ayda Fielding. When asked about the best judge on his father's show, Eric replied Daddy showcasing the closeness of Eric and his multi-millionaire father. 
Whats more, fatherhood seems to have sprung up a softer side in the otherwise brash Simon as he has been involved in lots of philanthropic works of late.
Simon's previously undisclosed humane side of was on display when he arranged Kian Musgrove -a neuroblastoma sufferer and his mom to travel to his son's birthday bash in 2018.
The founder of entertainment company Syco enjoys a net worth of $550 million and has recently given up a significant amount of money to the deprived.