Entertainment
Is Eric Wareheim A Married Man Secretly Living With Wife? Fills Interviews With Professional Talks Only
Being in the glamor industry comes with a price!
When one is a public figure, then there are lots of people who adore them and want to grasp every possible detail about them. While some celebrity is quite open about their personal life and flaunts their life on social sites, some celebrities remain silent regarding their relationship.
Talking about the comedian Eric Wareheim, in which category of celebrity he falls under, when it comes to his romantic life, whether he a tight-lipped or vocal? 
This American actor shares about his professional life during interviews, but he does not share much about his personal life, so many people wonder whether he is a married man with a wife or is still dating. Today, we provide you with all the details you crave about your favorite comedian!
Is Eric Wareheim Already a Married man or still in Dating?
Eric Wareheim is a multidimensional personality, who is known for his versatility in the entertainment industry. With the rise in fame, his fans are curious to know the facts of Eric's life, especially about his probable wife.
But does the 41 years actor has a married life to flaunt?
Currently, the answer is a No, but the Pennsylvania-born artist, who has a towering height of 6 ft 6inches, was linked with actress Liz Lee, back in 2010. The news of 22-year-old Liz Lee dating then 37-year-old Eric circulated in the media as they were spotted in various functions together. 
Though the pair did not confirm their relationship, the MTV- hungry teens and other devotees of the Tim & Eric were found criticizing the relationship due to the age gap.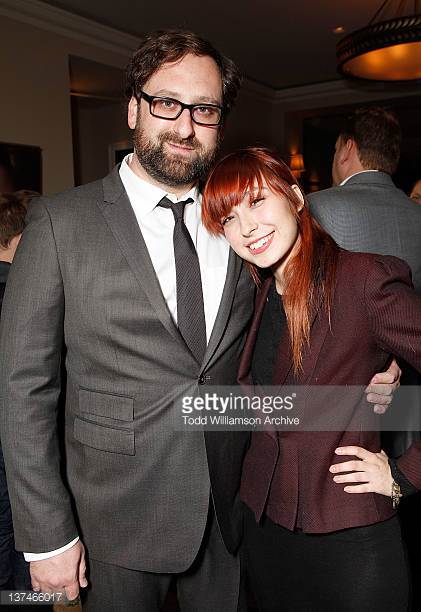 Caption: Eric Wareheim and Liz Lee were spotted together at the Moroccanoil Supper Suite At Montage Deer Valley. 
Photo Credit: Getty Images
After the relationship with the Texas native, Liz Lee, the musician is not found sharing much about his personal life and hasn't reportedly been linked with another woman.
Eric might be dating at the very moment, just keeping his dating life behind the veil as he shared pictures with women via Instagram on June 15, 2016.
The pictures rose the speculations of Eric dating, but so far, the actor has not commented in the regard. Hopefully, he will be very comfortable to come out with his dating affairs and girlfriend. 
That concludes Eric is yet to get married to lead a married life with his wife!
More about Eric Wareheim:
Born on April 7, 1976, Eric Wareheim is someone who has got his feet in different sectors. He went to Methacton High School from his hometown, Pennsylvania. Her later attended Temple University, and there he met his comedy partner, Tim Heidecker.
Caption: Eric Wareheim and Tim Heidecker together has worked in various projects and Billion Dollar is one of those. (Published on May 31, 2012)
The two as a duo has created, wrote and directed different shows and movies. But the team Eric and Tim rose to fame after the release of "Tim and Eric Awesome Show, Great Job!"
Along with creating and producing, Eric is also a musician. He has played with several Philadelphia area brands. As of now, he is currently involved with band Sola.
Further, talking about his film career, he has appeared in Aqua Teen Hunger Force, The Simpsons, The Young Person Guide to History and much more.
Eric Wareheim, later in 2015, co-starred in the Netflix's "Master of None." Alongside appearing in the show, he also directed the four episodes of the first season. Furthermore, in 2017, he directed a single episode of the second season of Master of None's and appeared in the seven episodes.