Entertainment
Erik Asla: Blissful Life With Girlfriend And Son, Planning to Getting Married?
Who says you have to get married to live a happy and blissful life with your partner? Well, many people say it is necessary but there are people who prove this cliché to be old fashioned. Among that list of people, we found the artistic photographer Erik Asla. Let's know more to be clearer.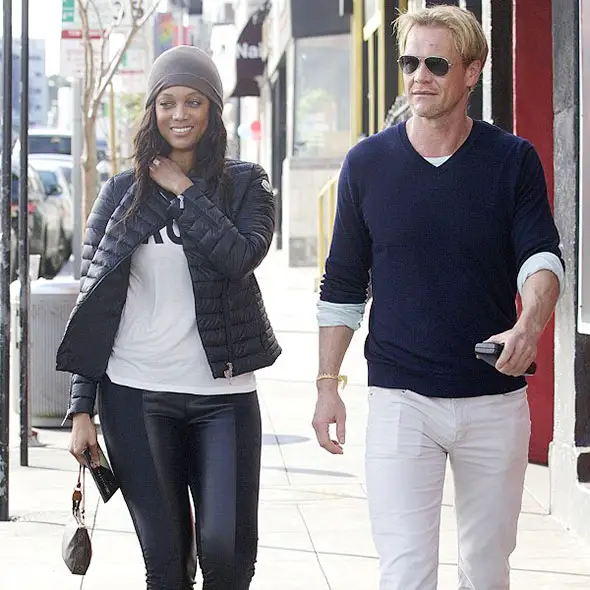 People often argue, " You will have to be married to be happy." However, there are many people like photographer Erik Asla who believe this cliché to be old fashioned.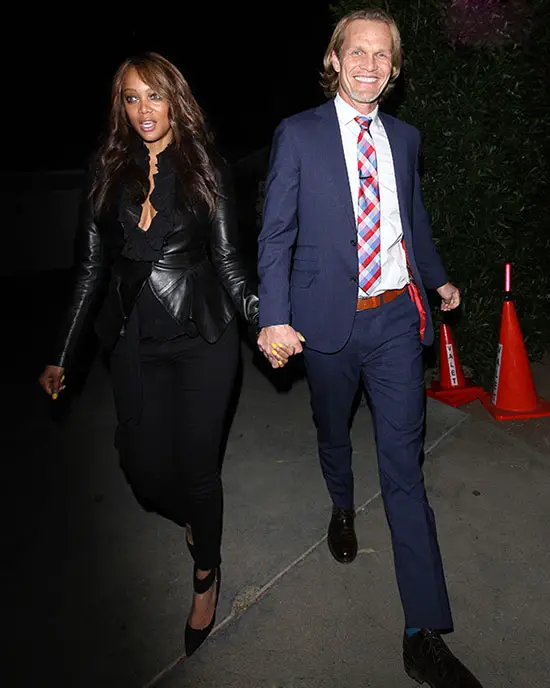 Caption: Erik Asla with boyfriend cum/partner Tyra Banks, 2015
Source: Sun.com
Erik Asla, who is in his early fifties, has been dating the smoking hot and elegantly beautiful supermodel, Tyra Banks, 42. They first met on the sets of Norway's Next Top Model in 2013. But they were not seen together for about 6 months in 2015, which made people think that they had a breakup.
However, they were still together, going strong and steady in their relationship. In June 2015, they were seen shopping for home furnishing in Los Angeles. Soon, Dailymail wrote an article suggesting they were living together, 
Apparently, this is not the only thing we will be talking about today. Do you remember the time when news came that Erik's girlfriend Tyra wanted to have kids but was having fertility issues?
 In an interview with People.com on Sept 2015, she said,
"When I turned 40, the one thing I was not happy about is that I did not have kids. I'm like, 'Damn, the clock is ticking!"
She also revealed in the interview that she had undergone the procedure of IVF in the hopes to conceive a child.
"I've had some not happy moments with that, very traumatic moments. It's difficult as you get older. It's not something that can just happen. I don't just want one child. I want a litter! And I want to be the kind of mom where my child can come to me for anything." 
After all the stress and struggle he and his girlfriend went through, they welcomed a child in January 2016 with a bundle of joy via surrogate. The couple shared the happy news through Tyra's Instagram, posting a picture of her baby son's hat.
Caption: Tyra Banks breaking the news of her baby son's arrival.
 Tyra explained in the photo that he has her fingers and big eyes and his father's mouth and chin. She also thanked everybody and the woman who carried their miracle son. She only posted a picture of her with her son about a month later. They named their son 'York Banks Asla.'
Caption: Tyra Banks with son York Banks Asla.
Now let's talk more about the father of four. If you didn't know, he has three children from his previous marriage.
The Father of Four Children: Plans of Getting Married?
 According to Bustle.com article posted in January 2016, Erik lives in Los Angeles with his three daughters, and one of them, who has inherited his good looks, is signed with Elite modeling agency. 
Caption: Erik Alsa's daughter is signed with Elite modelling agency
It has now been more than 3 years since Erik and Tyra have been living together as partners. We wonder if they have any plans of getting married and transforming their dating relationship into a healthy bond between a husband and wife. 
Erik Asla's Short Bio:
Erik Asla was born in Norway in 1964. He is a photographer by profession.
His work has been published in top-notch magazines, including Allure, Bazaar, ELLE, Vanity Fair, GQ Australia and much more. He was first hired by the renowned photographer Herb Ritts shortly after his arrival in Los Angeles. His net-worth has not been revealed yet.