Entertainment
Erin Darke Getting Married? Rumored Wedding, Husband-To-Be Is 'Chosen One'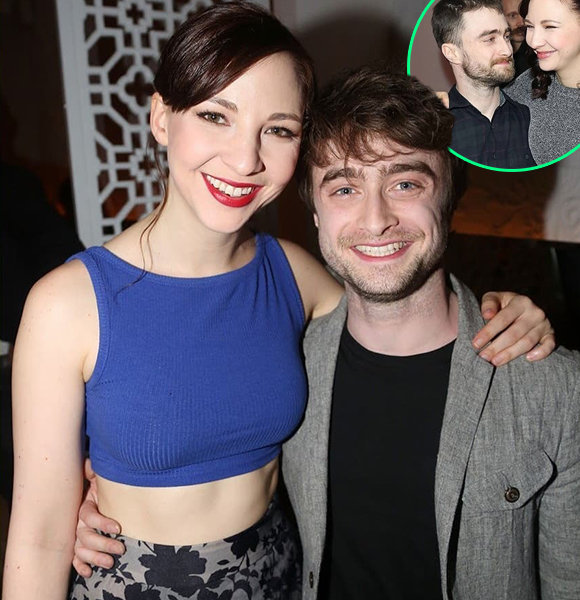 Wedding: one of the most significant moments in any person's life. However, to Erin Darke, an American actress, it doesn't seem like much of a concern.
The actress, known for her performance on movies like Good Girls Revolt (2015), Dietland (2018) and The Marvelous Mrs. Maisel (2017), has a long-term relationship but doesn't care much about the media's curiosity regarding her love life.
And she even hid her romance successfully for about two years. So let's see if the star is ready to share anything about her wedding or not? 
Adorable Relationship With Boyfriend
Erin Darke has been dating Daniel Radcliffe, the 'Chosen One' from the Harry Potter movie franchise, since late 2012. Erin, who is five years older than Daniel, first met him while shooting for the movie Kill Your Darlings.
In the film, where Daniel played the role of Allen Ginsberg, hooked up with Erin's character, Gwendolyn, in the back room of a library.
The affair initially came to light when Daniel spilled the beans of him dating, but didn't disclose the name of his girlfriend at that time. In an interview with Andy Cohen, Daniel said,
"Yes, I am dating someone. And my type is … the type I keep private".
The couple made their first public appearance during the premiere of their movie Kill Your Darlings at Sundance Film Festival in 2013. At the event, the two were seen flirting with each other. An insider told the US Weekly,
They were affectionate most of the night. [Darke] was touching his knee. They were a little more obvious outside the venue after they were leaving."
Erin and Daniel were seen together again in August 2013, when  Erin attended Daniel's play The Cripple of Inishmann and the duo left together in a car after the show.
Although the relationship was not confirmed up to this time, the two were spotted together attending the Cinema Society screening of Kill Your Darlings on 30 September 2013.
However, the news of the couple being in a relationship was confirmed only in April 2014, when Erin's representative revealed that the two had been dating for two years.
On 10 August 2014, Daniel came forward to approve his relationship. In an interview with US Weekly, he further stated that Erin, his girlfriend, was also his best friend.
I think that's the kind of relationship I always aspire to have with someone I'm in a relationship with. You want that person to be your best friend. In the case of Erin, we definitely are. 
Moreover, on 21 April 2014, the companions were also pictured together spending some private at the park on Hudson River.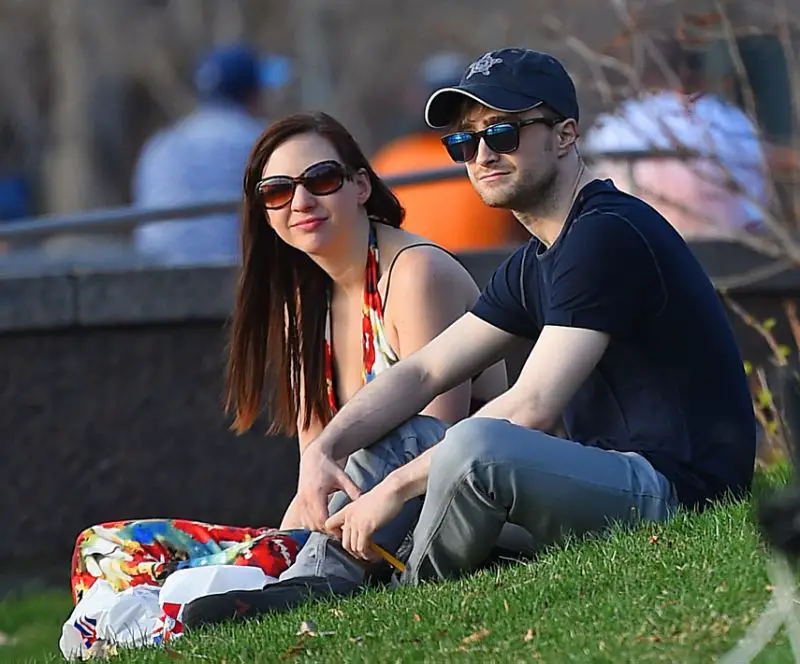 Erin spends private time with husband like figure, Daniel at the banks of Hudson River on 21 April 2014 (Photo: Yahoo.com)
Later in 2015, Daniel revealed in an interview with Playboy magazine that it was the intimate scene in Kill Your Darlings, which had made him fall for Erin.
Wedding Rumors Disclaimed
Months after Daniel confessed to being in a relationship with Erin, the couple was rumored to be married. However, the claim was disproved after Erin's father, Ian Darke, revealed it to be a hoax. Talking to the Flint Journal, Ian said,
"I can tell you, it's not true. There is no marriage or engagement."
But, Erin's father's statement was not enough to persuade the paparazzi. The couple, who lived together in New York City, became the issue of another engagement rumor.
In March 2017, Star Magazine reported that Daniel proposed to Erin for marriage and even took her to ring shopping. Further, the magazine also mentioned that the lovers were planning to change their status from fiancees to husband and wife. A source further revealed to Star Magazine,
"Daniel recently took Erin ring shopping and spared no expense. They've been talking about marriage for a while now and thought this was something worth splurging on."
The rumors also announced that the couple was planning a wedding on the banks of Lake Michigan. And even though the speculations were disclaimed by representatives of Daniel, the rumors can't be denied with certainty until Daniel or Erin come out to talk their alleged engagement.
Recently in 2018, the couple were spotted in Auckland, New Zealand, exiting a local supermarket after grocery shopping.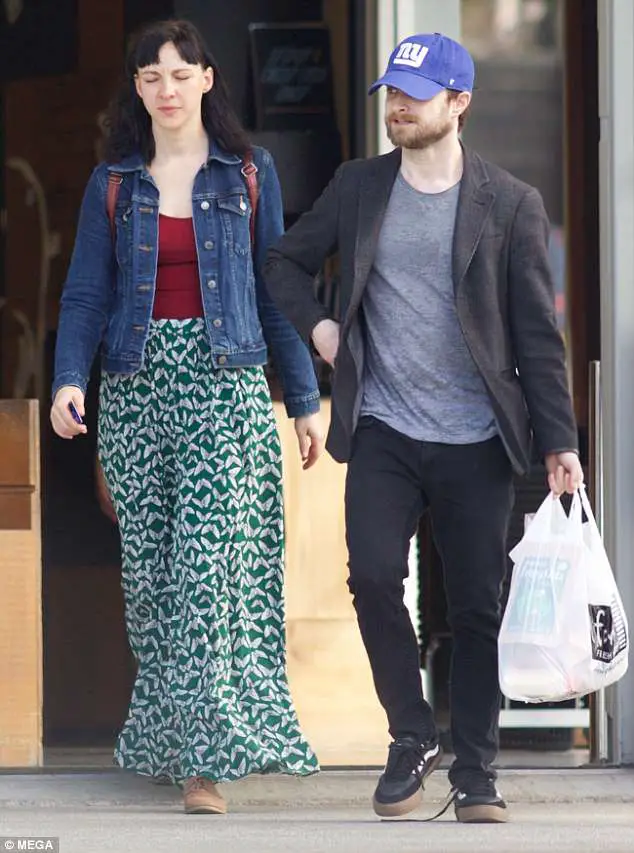 Erin with boyfriend Daniel in New Zealand on 3rd May 2018 (Photo: MEGA)
As of now, the lovebirds have not disclosed any plans for the future, but looking at the pace at which their relationship is moving forward, it won't be hard to assume that the couple has already made plans for getting married.