Entertainment
Erwin Bach Wiki: A Biography Ranging From Age To Wedding Details Of Tina Turner's Husband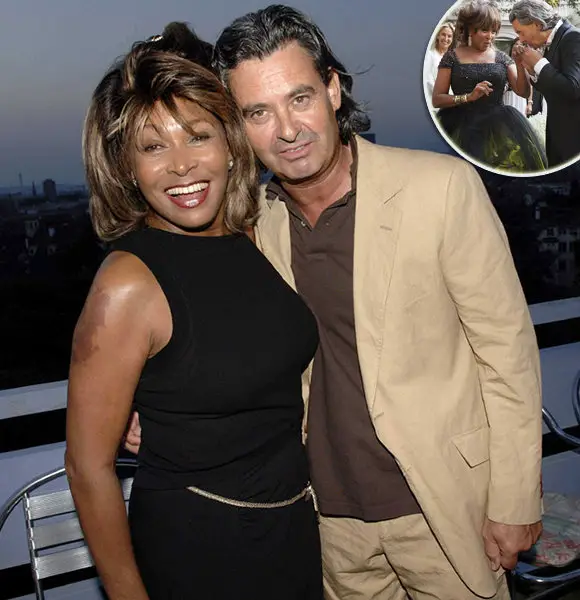 Love conquers all. Age, race, nationality, color and everything else becomes irrelevant to the lovebirds. This scenario links perfectly to the outstanding couple of the Queen of rock and roll, Tina Turner and her music producer husband, Erwin Bach.
Erwin, who is 61 years old, happens to be 16 years younger than his wife, Tina Turner(77), set some serious relationship goals in the world where the whole idea of love and forever seems like a story from a fairytale.
So take a peek at the A-list celebrities who made it to their fairy-tale wedding and know the bride who chose not to wear a white gown on her wedding day!
Erwin Bach Biography:
Born in Germany, Bach is a music producer and a record company executive. Even though he was born in Germany, he later moved to Switzerland, and holds Swiss citizenship, at the moment.
Talking about his relationship, Erwin is currently the life partner of 'The Acid Queen,' Tina Turner. Erwin met her longtime girlfriend Turner in London in 1985. They met each other during EMI record label party, and love sparked between them instantaneously.
When asked about her sweetheart and his amazing relationship, Erwin shared:
 "I think she is the boss, yeah. I'm second to the boss, but she's the boss,"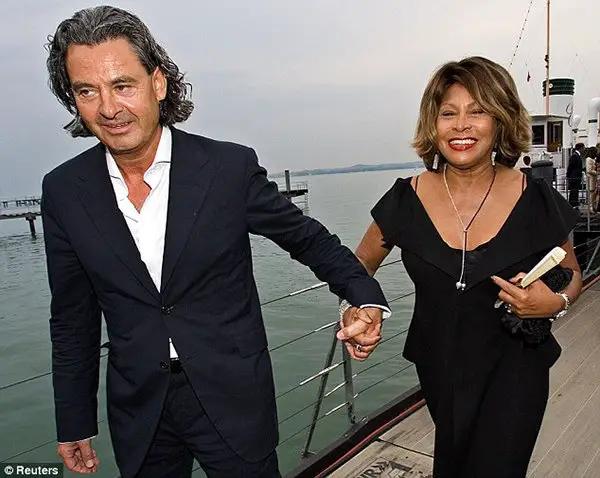 Caption: Erwin and Tina caught holding hand in Switzerland.
Photo Credit: Dailymail.co.uk 
Erwin and Tina moved to Switzerland in 1994 and Tina gave up her American citizenship for the Swiss one. Finally, in 2013, the couple walked down the aisle after sharing a considerable span of 27 years.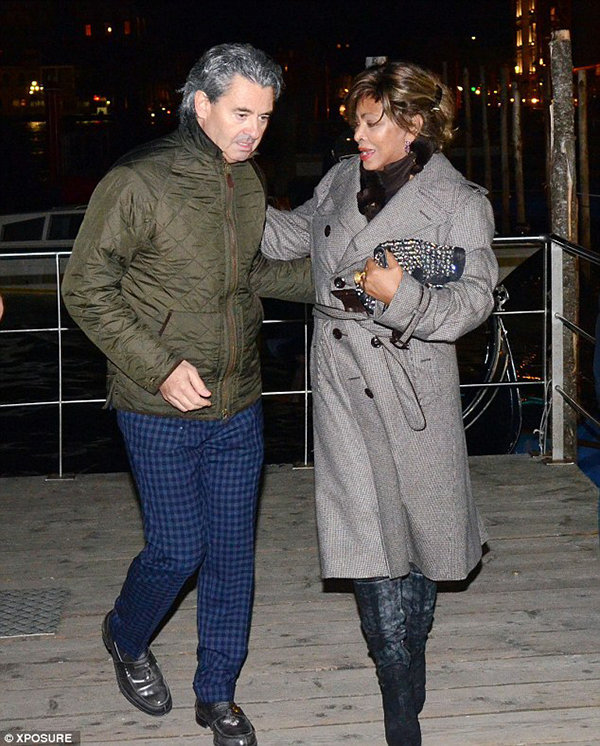 Caption: Erwin Bach and Tina Turner caught on camera.
Photo Credit:Dailymail.co.uk
Before getting married to Erwin, Turner was previously married to Ike Turner for 14 years, but she filed for divorce when the couple got into brutally physical in 1984. Back in the days, both Erwin and Tina had completely different perspective about the whole marriage thing.
Opening up about the same in an interview, Tina expressed:
"Neither Erwin nor I feel the need to get married. We've been together for 18 years. What would marriage give me that I don't already have? Marriage would be about pleasing the public. Why do I need to please the public if I'm already pleased?"
After almost a decade, the couple changed their mind has been inseparable ever since then. And who would have thought the duo who were against the whole idea of marriage itself would get married in Switzerland by the lake, most beautiful destination possible.
The beau took their vows in  Picturesque shores of Lake Zurich, Northern Switzerland.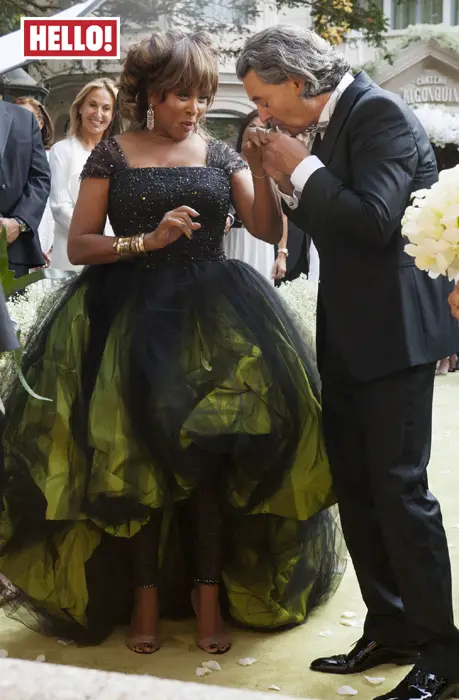 Caption: Erwin and Tina look every bit in love on their wedding day.
Photo Credit: Hello magazine 
While most of the brides prefer white on their wedding, Tina rather had an unusual bridal costume for her wedding. The story goes back to a fashion show in China, where she first spotted the Giorgio Armani, Swarovski crystals embellished gown, where she initially thought:
 'I gotta have that, even if I never wear it. Then I thought, 'I know, that will be my wedding dress!'" 
Who would have thought she would choose that exact dress for the biggest day of her life, right?
While the bride was clad in a peculiar green wedding dress, all the female guest were requested to wear white, while black tie was the dress code for the male guests. Even though Tina has been practicing Buddhism for several years now, she chose to have an American wedding and claims that she has finally reached a stage in her life that she calls her "Nirvana." She exclaimed,
"It's that happiness that people talk about, when you wish for nothing, when you can finally take a deep breath and say, 'Everything is good,'" she said. "It's a wonderful place to be.
The guests who made it to the wedding ware grand like the wedding itself. The monumental Oprah Winfrey and 'Summer of 69' singer Bryan Adams were among few celebrities who attended the wedding that went on all night and ended around 5 am in the morning.
Tina Turner's Wiki:
Tennesse born Tina Turner celebrates her birthday every year on 26th November. She started her singing career in 1950, with Ike Turner. They performed shows together and were referred as "Ike and Tina Turner Revue" until Tina left in 1970 and started performing alone.
Tina had to leave Ike because of his constant abuse. The ex-couple was the opening act for Rolling stone band and had gathered a handful of fans for themselves. Although she had a slow start as a solo artist, she rose to fame in 1984 with her album --Private Dancer.
In 1991, she was also elected to the Rock and Roll Hall of Fame. Tina, whose"Tina! 50th Anniversary Tour"  became one of the highest-selling ticketed shows of 2008 and 2009, has a huge net worth of $250 million. But as of now, the artist has retired from the stage show.