Entertainment
Essence Atkins Talks On An Ending Married Life With Longtime Husband; Will Be Dating Again After Divorce
Life seems dull if you have to live a solitary life. To share our happiness and sorrows, we try to find someone perfect. But life is unpredictable, which means the partner who seems perfect at the moment, may not be ideal for us, leading the relationship to end suddenly.
Sharing similar experience is the Veteran actress Essence Atkins, who has realized that she is not meant to be bound in marital relation with her long time husband. But what was the reason behind that? Let's find out.
Essence's Unsuccessful Married Life:
After being bound in marital relation for ten years, actress Essence Atkins filed for divorce from her estranged husband in September 2016. She married Jamie Mendez in Pasadena, Calif on September 26, 2009. They first met in 2008 on the Valentine's Day through a dating app named Match.com. The match made on the Internet then exchanged their vows at the Ambassador Mansion Gardens in front of their family and friends.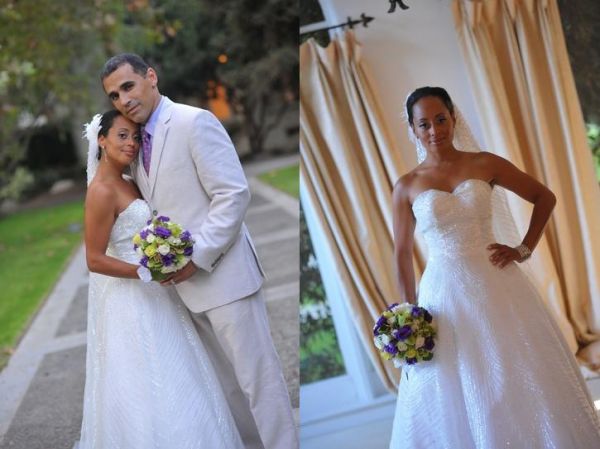 Caption: Essence Atkins and Jamie Mendez looking dashing on their happy occasion on September 26, 2009
Photo credit: whenlovewasreal.com
The couple shares a son together, Varro Blair Mendez who was born in December 2011.
Essence's married life, which began with online dating now seems to be a fairy tale with no happy ending. However, she seems to have moved on, as she revealed her desire to date again.
Is Essence Ready to Fall in Love Again?
Essence revealed that she ended her marital relationship when she made a guest appearance on the Hollywood Today Live in September 2016, followed by another announcement, that revealed she's ready for a relationship once again.
Caption: Essence Atkins at the Hollywood Today Live talking about her divorce and dating plans
In the interview, she gushed-
"I am going to be entering the dating world after nearly a decade."
"I feel like 'Oh yeah, I'm ready!' And then I'm like, 'Oh no, I'm not! I've turned 40 since I've dated. I don't know, people don't talk anymore, they text. They only call if it's a dire emergency. I have no idea how to go about it."
However, Essence hasn't yet revealed whether she has found love again or not.
Is she not wasting her time to find a perfect guy, or is dating secretly? Well, this remains a mystery until now, but it can be speculated that she maintains the primary focus on strengthening her career and parenting her son, but still longing for a relationship.