Entertainment
White Ethnicity Actress Rebecca King-Crews: Proud Parent of 5 Children, Planning Adoption?
The concept of starting a family is a very different plan for everybody. Many want to settle for 1, 2 or maybe even 3 children while others desire a lot more. But at what number would you drew line 4, 5? For Rebecca King Crews, wife of Terry Crews is already at number 5 and wanting another child. Learn more on this here.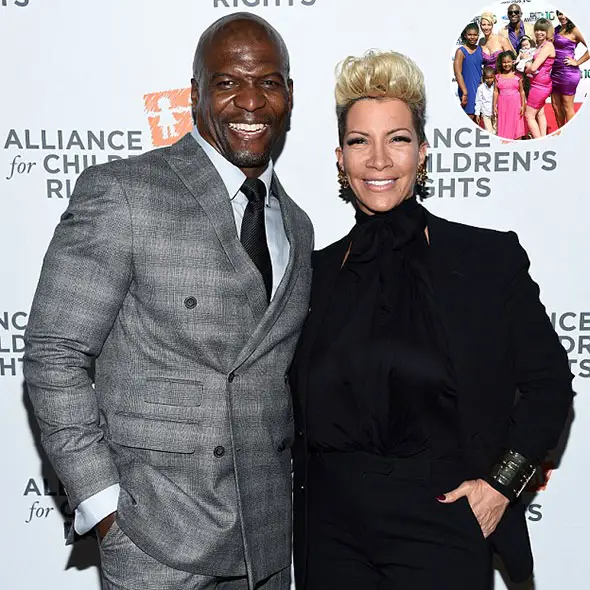 Quick Information
Husband/Spouse

Terry Crews (m. 1990)

Lesbian

No

Eye Color

Brown

Hair Color

Blonde

Hair

Short

Height/ How Tall? 5'8" (173 cm)
College

Western Michigan University

Net Worth

Not Disclosed

Divorce/Split

Not Yet

Date of Birth Dec 24, 1965
Relationship Status

Married

Daughter/s

Azriel Crews, Naomi Burton-Crews, Tera Crews, Wynfrey Crews

Son/s

Isaiah Crews

Ethnicity/Race

White

Zodiac Sign

Capricorn

Profession

Actress

Birth Place

Benton Harbor, Michigan, United States

Nationality

American
The concept of starting a family is a very different plan for everybody. Many want to settle for 1, 2 or maybe even three children while others desire a lot more. But at what number would you draw the line? Rebecca King-Crews, wife of Terry Crews, is already at number 5 and wants another child. 
You may be familiar with Rebecca-King Crews not only as the wife of the Old Spice icon Terry Crews but from her show, 'The Family Crews.' She loves children and 5 of her own already. But it turns out Rebecca and her husband want one more child together. What have they decided about their new child?
Parents of Five, Just Not Enough!
If you know anything about her personal life, then you are bound to know about her relationship with Terry Crews. They got married on July 29, 1990, and have been happily married since then. They have five children together which are four daughters Naomi, Azriel, Tera, Wynfrey and also a son, Isaiah. On top of that, Terry also has a step grand-daughter from step-daughter Naomi who coincidentally was born to Rebecca before she got married to Terry in 1989. Her father is one Charles Burton.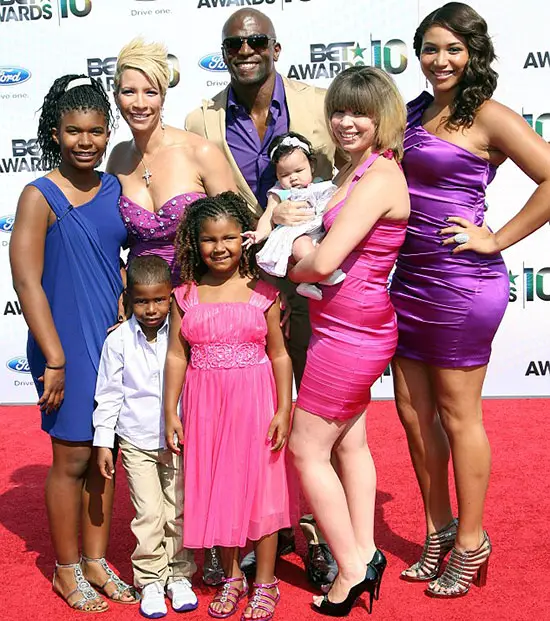 Caption: Terry Crews and Rebecca King-Crews with their children at the 2010 BET awards.
Source: dailymail.co.uk
It seems like they have their hands full with five children but apparently that is not true. The couple is thinking of adding yet another member to the family and this time through adoption. Both the couple have clarified it in a mutual statement they gave to usmagazine.com on early 2016 saying,
"It's something we discussed back when we were first married,  It was something that I always felt kind of called to do. I would see ads in magazines, and I would just stare at them like, 'I'm going to do that one day.'" 
And jokingly added,
""We got to number five and decided we were done making our own. Our joke is we're going to get one from someone else,"
White African American:
There is also one thing that many people are mistaken about her. Since she has a very fair tone of skin people often consider her to be of white ethnicity when in fact she is of African-American Ethnicity. Sources, however, do suggest that parents were an interracial couple which explains her fair tone. The couple is an excellent example of a happy married husband-wife, and her husband wanted to clarify that despite her light complexion, she was African-American. Who cares if she isn't either, they look splendid together, and that is all that matters. You can know just by their pictures together like this one.
Marriage at Stake:
Terry Crews in his book 'Manhood'  opened up about his addiction to adult movies and it's negative impacts on his marriage. Rebecca was hurt and angry because of her husband's actions.
This almost ended their married life but thankfully Terry solved the problem. He even went through a so-called "90-day sex fast" as well as went to therapy and therapy. He expressed that the phase was crucial in their relationship and made him realize a great deal of things other than sex. He also had a revelation during the entire course and realized that he had fallen in love with wife even more at the end of the 90-day fast. 
He told Huffington Post that he and wife became closer after the entire thing and was quoted saying
'Ninety days, no sex. All relationship, all talk, all cuddle. I found at the end of that 90 days, I was more in love, more turned on. I knew who she was. It wasn't like, 'Let's go out because I know I'm going to get some sex later.' It was more, 'Let's go out because I wanna talk to you. I wanna know you.'
Rebecca King-Crews' Short Bio:
Rebecca King-Crews was born on December 24, 1965, in Benton Harbor, Michigan, USA. She attended Michigan State University where she met her present hubby, Terry Crews. Before all this, Rebecca had also become 'Miss Gary' of Indiana when she was just a teenager in 1984.
Her net worth is still under evaluation, so we do not know about her estimated net worth. However, when it comes to her husband, Terry has a very incredible net worth estimated to be approximately 20 million dollars. Terry Crews used to be an NFL player but now is more famous as an actor involved in various projects including 'Who Wants To Be Millionaire,' 'Brooklyn Nine-Nine' as well as Old Spice commercials. This contributes significantly to his net worth.