Entertainment
Eva Igo, 14, From World Of Dance: 5 Facts On The Young Dancer
Eva Igo, 14, From World Of Dance: 5 Facts On The Young Dancer. The American dancer Eva Igo is an adorable and undoubtedly a talented artist of the entertainment world. She has garnered quite an attention through her dancing moves and techniques and looks to be in the verse of collecting more stardom.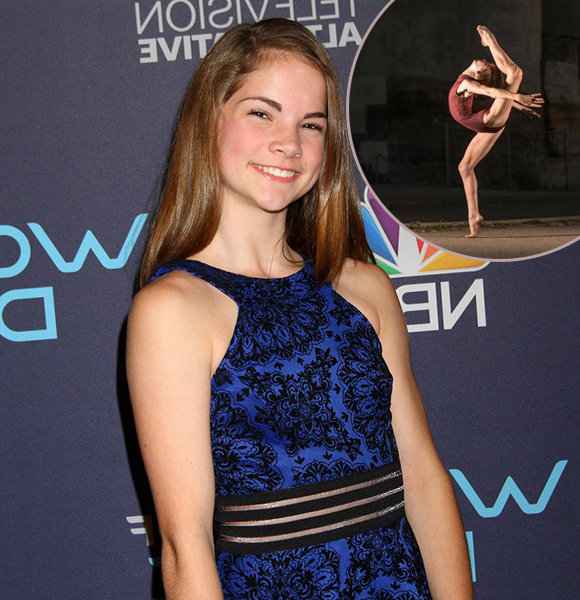 The American dancer Eva Igo is an adorable and undoubtedly a talented artist in today's entertainment world. She has garnered quite an attention through her dancing moves, techniques and seems to be in the verse of collecting more stardom. 
However, her fans are still unknown to many things related to her life, and if you too fall into the same category; worry not, as we today will help you all get acquainted more about her life.
So, without delay, let's have a look at the facts of Eva's life that shouldn't be left unnoticed!
1. Eva Igo Started Dancing at Age 3:
The beautiful teenager Eva Igo who ages fifteen now has been dancing since she was just three-years-old. Eva took dancing classes in hip-hop, tap, lyrical, jazz and musical theater with the Minnesota based company 'Larkin Dance Studio' in Maplewood which is considered to be one of the best dancing studios in the country.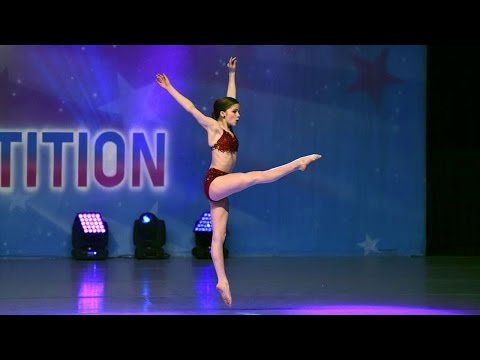 Eva dancing on the Larkin studio as per the choreography of Michele Larkin (Photo: ytapi.com)
Moreover, Eva got into the competing world when she was just five and won regional titles already by age seven.
2. Eva Igo Was Once on the Stage of the Dance Moms:
Eva was a part of the hit reality TV show 'Dance Moms' in its 3rd Season for the 11th episode named as 'Camouflaged Maneuvers,' back in 2013. There she and her team came in the first position against the Abby Lee Dance Company's, 'Don't Ask Just Tell.' Moreover, Eva held the 1st position defeating Maddie Ziegler by scoring the highest point in the competition. 
3. Eva Igo Almost Won the World Of Dance: 
Previously in May 2017, the producers of the NBC's dance competition 'World Of Dance' first recruited Eva for the audition of the show after they saw her dancing skills in her dance videos that she posted on her Instagram. After being a part of the show, in it's third qualifying round, Eva stole the national attention via her solo performance in Bishop Briggs' 'River.'
Eva Igo performs for the qualifying round of the 'World Of Dance' in 2017. (Published on Jun 25, 2017)
Afterward, with series of outstanding performances, she finally made her way to the finals. Eva competed with the Les Twins, Larry and Laurent Bourgeois on the final episode with her remarkable acts in the songs "In the Air Tonight" and "Alive."
However, she couldn't secure the title for herself and lost the competition by just two-tenths of a point. Eva had a total score of 93.6 while the Les Twins garnered 93.8. 
4. Eva Igo's Own Experiences Inspire Her Signature Attitude:
Eva didn't garner attention only through her dance skills and moves but also for her significant facial looks that enhance her performance, making it stand out. Expressing that her sister Kayla helps her to bring out her remarkable expressions, Eva during an interview with the DANCE in June 2017 said,
"My sister really helps me find the story and understand what my song is about. I try to relate it back to my life and that's probably where the fierceness comes from."
Eva, furthermore, revealed that she uses her own life-linked experiences to bring out her emotions in her dance. For the Bishop Briggs' "River" during The Qualifiers in the World of Dance, she drew the inspiration from her parent's divorce. Though the split brought a lot of challenges, Eva said that it brought her mother and siblings closer. 
"It's been hard, but now I feel like my family and I have a stronger bond. Any kind of relationship can break really easily. Just one thing can make it fall apart."
Despite the hardship, Eva has demonstrably worked diligently for her dreams. She even plans on moving to Los Angeles to work as a choreographer and be involved in putting up a show like the ' World Of Dance.'
5. A little Personal; Eva Igo's Short Wiki:
The beautiful American dancer Eva Igo was born on 9th November 2002 in the city of Saint Paul, Minnesota. She was raised in the same town by her parents Dawn and Pat Igo along with her sister, Kayla, and brother, Sean Igo. 
Later in the year 2015, her family came across an unfortunate incident, as her parents got divorced. Since then, Eva has been living with her siblings' and her mother. Eva shares a beautiful affection for her mother, family and doesn't hesitate to share it with the followers in her social media accounts. Back in December 2017, Eva Instagrammed a picture, with her mother and wished her a happy birthday with a heartfelt message in the caption. 
Happy Birthday to my beautiful mama who would do anything for me. Thank you for always being there for me and supporting me through everything. I love you so so much and I am so lucky to have a disney lovin, wonderful, and the most amazing mother possible!! You're the best(est)
Eva indeed has a beautiful bond with her mother, and it seems like her family love and support has also helped her to garner all the success and stardom.