Entertainment
Evan Felker's Married Life Slumps Amid Affair Rumors! Dating & Split At Age 34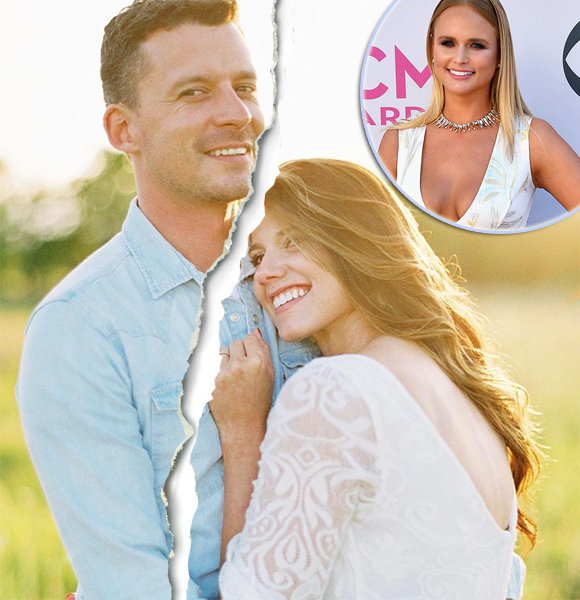 Evan Felker, the frontman and guitarist of Turnpike Turnadours, has relocated to stardom after his alleged affair with the famous singer, Miranda Lambert.
However, the affair came with a cost; he has previously married his girlfriend and lost his marriage in between. 
So, how it all began? And what happened later? 
If you want to dissect both, pre and post-affairs of Evan Felker, keep swimming till the end!
Went On Tour: Turns Marriage Into Dating 
Singer, Evan Felker got engaged to her long-time girlfriend, Staci Nelson in late 2015. Following a year of their engagement, Evan and Staci exchanged the sacred marriage vows back in September 2016 in Spain. 
The couple's marriage rhythm was going smoothly until the rockstar Miranda Lambert came to the scene. Staci's close friend explained the situation in her words to DailyMail in April 2018. The close friend stated,  
"Miranda stole Evan from Staci. There's no doubt about it."
As per the friend, Evan and his band were given an invitation for the opening act for Miranda's current tour, Livin' Like Hippies.
"Evan was so excited to go on tour with Miranda. Any band would jump at the chance to tour with Miranda."
Miranda was already sending private text messages to the Oklahoma, United States native, few weeks before the tour. The text messages were supposedly professional at first but turned personal later. The American singer started sending selfies to Evan, which increased the discomfort for him. 
Evan showed Staci the conversation and also asked his wife to join him on the tour but she could not. Staci's close friend revealed Staci's reason stating, 
"She trusted Evan and had no worries that he would ever be unfaithful to her. She has a professional job and just couldn't get up and leave it and take time off whenever she wants to."
Despite all, Good Lord Lorrie singer and Miranda formed a romantic bond, which hampered Evan's married life. After stepping on the tour, Evan stopped answering his wife's texts and calls once on the road. He did not return to his home in Oklahoma, even after the three-date tour ended at the end of January.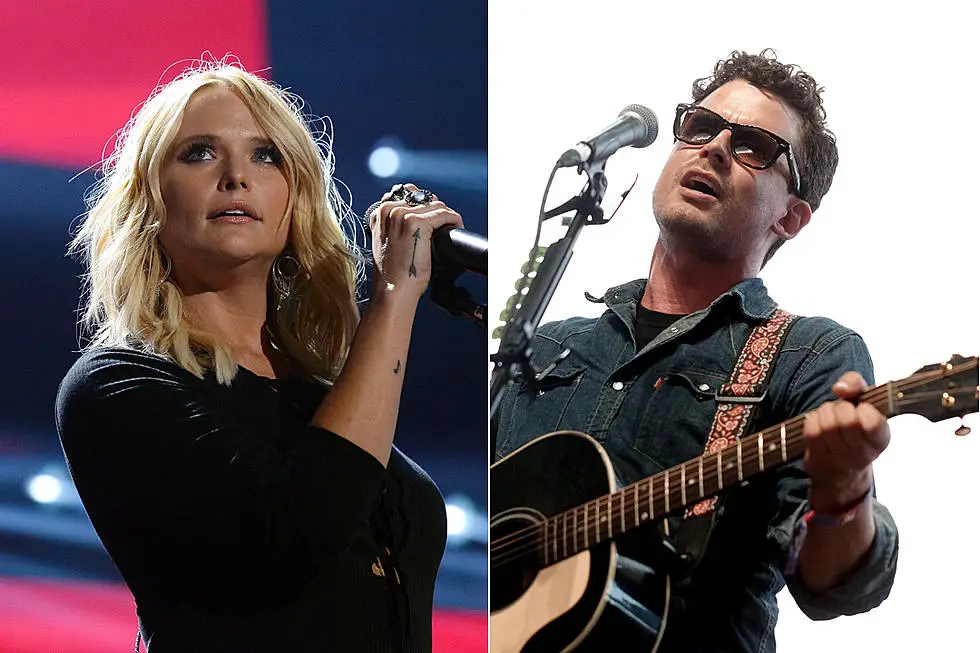 Evan Felker and Miranda Lambert  (Photo: tasteofcountry.com)
While the desperate wife was continuously calling him, she got served a huge shock on 16 February as divorce papers were presented without her knowing. Evan filed for divorce stating "irreconcilable differences" as the reason and mentioned that it has completely destroyed marriage's legitimate aims and rendered its continuation impossible. 
Within days after the divorce filing, Staci heard that Evan and Miranda Lambert are together from mutual friends and others from the music industry. Staci soon made up her mind and filed for divorce from her side on 28 February. Citing her husband's abandonment in the divorce paper, she asked for alimony.
Soon, Evan called her and confessed his romance with the Texas, United States native.  
Staci believes Miranda wrecked her marriage life, partially blaming her husband too. This was not the first time, Miranda has stolen other woman's husband. She previously got into a romantic relationship with Blake Shelton, who was married when she first met him. 
Reportedly Splits: Miranda's Ex-Husband's Cryptic Tweet
34-year-old Evan ended his nearly one-and-a-half-years of marriage to be with Miranda. However, it seems the Long Hot Summer Day singer is facing the same fate as the pair has reportedly split. Miranda hinted at a possible breakup during a concert at the Thompson-Boling Arena in Knoxville, Tennessee in early March of 2018. At the event, she poured her emotions along with her music. 
Taking the occasion, Miranda's ex-husband, Blake William posted a cryptic tweet on 25 April 2018, writing,
"Been taking the high road for a long time.. I almost gave up. But I can finally see something on the horizon up there!! Wait!! Could it be?! Yep!! It's karma!!"
He also retweeted a fan's tweet which read,
"this is what the #TRUTH feels like!!!"
Following this, many speculations aired on the social media. The friend even opened to Dailymail,
"I think Miranda is using Evan. She is going to chew him up and spit him out when she is finished with him. In the meantime, he will have lost a great woman."
Though it sounds like Evan's relationship with Miranda is finished, either of two; Evan or Miranda is yet to address the matter officially.