Entertainment
Evan Jones Married To Beautiful Wife Or Still Dating? Net Worth & Marital Status Of "8 Mile" Star
American actor, Evan Jones rose to fame from the 2002 movie 8 Mile, but the movie speaks little of his grand portfolio. Having established his ground on both television and silver screen world, he is set to be the next big thing in Hollywood.
However, Evan's career has its quirky parts as he is often confused as the brother of another famous actor. His alleged brother is a happily married man, which brought the same assumptions to Evan too.
Similarity From Physique To Last Name; Assumed To Be Married
Evan, who made an impact in the acting industry without any prior connections, has his share of quirky stories. He is often mistaken as the brother of American actor Matt Jones due to their resembling face and physique. The misunderstanding went so far that Matt had to address the issue himself by taking it to Twitter.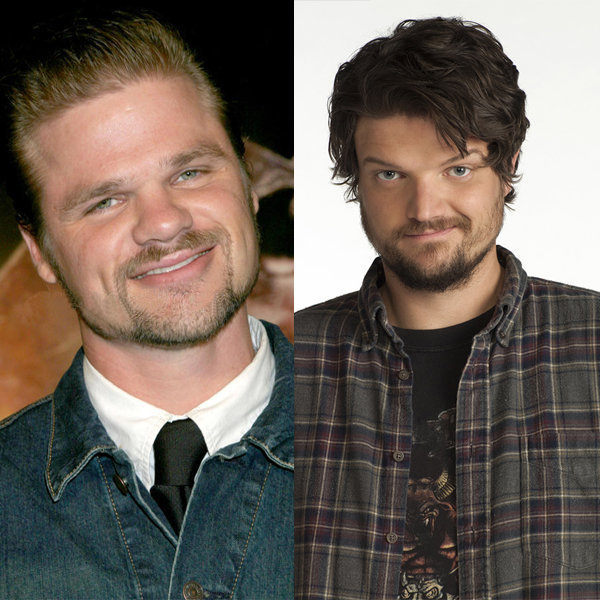 Evan and Matt Jones share physical similarities with fans assuming they are brothers. (Photo: Liverampup.com)
Matt wrote that even though they looked similar, he and Evan were not related in any way in real-life. While replying to one of the tweets, Matt wrote,
"RT: @JonRieb "is Evan Jones your brother? Because you two look incredibly alike." No. Turns out, Jones is a common last name."
While Matt is a married man, who had tied the knot with Kelly Daly, Evan was also assumed to be married.
However, the actor is yet to find a wife for himself as he has been focussing on his career, which makes it hard for him to commit to a serious relationship. Further, Evan has not mentioned of any past girlfriend. As of 2018, a 42-year-old actor is an unmarried man, yet to find the love of his life.
"8 Mile" Actor's Road To Success; Net Worth In Millions
Though the actor has not had much luck in his love life, he exhibits a great career, that compensates for his absent dating life. Best recognized as Cheddar Bob in the 2002 Eminem's movie 8 Mile, Evan's road to success was not an overnight thing for there were many struggles in between. He constantly jumped from many minor roles in several TV shows until he made a major breakthrough of his own.
Initially, starting his career as a TV actor, Evan landed a couple of small parts in shows including Pacific Blue, Martial Law, Nash Bridges, The District and so on.
After playing in 8 Miles, the Texas-native started grabbing the attention of producers, which got him several movie roles. He became an important cast in various multi-budgeted films such as The Last Shot, Mr. 3000, Jarhead, Glory Road, The Dry Land and more.
As of 2018, Evan, who enjoys the net worth of $2 million, has appeared in two movies namely Den of Thieves and Hotel Artemis.