Entertainment
Evelyn Lozada All Set To Tie The Knot With Fiance; Waves Off Previous Married Life And Intemperate Husband
One tries and taste different people and even involve in a different relationship to find a perfect partner to spend rest of their life. "Basketball Wives" star Evelyn Lozada also has been in few relationships to find a perfect life partner for her.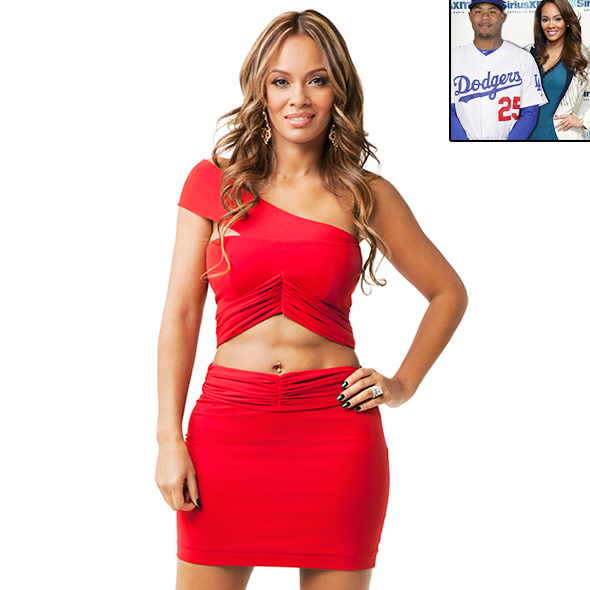 Quick Information
Relationship Status

Single (2019)

Lesbian

No

Official Site

https://evelynlozada.com/

Plastic Surgery

Yes

Hair

Long

Weight Loss

60 pounds

Weight

138 pounds

Height/ How Tall? 1.7 m
Net Worth

$3 Million

Gay

No

Fiance

Carl Crawford (2013–2017) (Split)

Partner

French Montana (2017-2018) (Split)

Ex-Husband

Antoine Walker (1998–2008)

Divorce/Split

Yes (Once)

Date of Birth Dec 10, 1975
Daughter/s

Shaniece Hairston

Son/s

Carl Leo Crawford

Sister/s

Sylvia Lozada

Mother

Sylvia Ferrer

Father

Nengo Lozada

Ethnicity/Race

Puerto Rican

Religion

Christianity

Zodiac Sign

Sagittarius

Birth Name

Evelyn Alexandra Lozada

Profession

Television Personality

Birth Place

Brooklyn, New York City, New York, United States

Nationality

American
One tries and taste different people and even involve in a different relationship to find a perfect partner to spend rest of their life. "Basketball Wives" star Evelyn Lozada also has been in few relationships to find a perfect life partner for her.
Forty-one-year-old beauty has now finally found her Mr. Perfect after a failed marriage. Waving off her previous marriage, she is now all set to tie the knot with her fiance.
Failed marriage with Chad Ochocinco:
On July 4, 2012, Evelyn got married to her longtime boyfriend Chad Ochocinco in Miami.  Their wedding was a high-profile wedding which was high, documented. The football star, Ochocinco also tweeted about their wedding.

Caption: Evelyn Lozada tied the knot with Chad Ochocinco on July 4, 2012, in Miami.
Photo credit: nydailynews.com
They got engaged in November 2010. Chad proposed Evelyn with a 10-carat diamond engagement ring. He also planned to change his last name Ochocinco back to Johnson so that his wife would not have to make her last name Ochocinco. Chad legally changed his last name to Ochocinco in 2008 which is the Spanish version of his number with the Cincinnati Bengals
Though Evelyn and Chad were dating for a long time, their marriage couldn't last more than forty-one days. Evelyn filed a divorce from her husband following a domestic dispute. She claimed that the marriage is "irretrievably broken." Meanwhile, Chad was also arrested for a misdemeanor domestic violence as he headbutted during a fight. It is reported that the fight was for condoms that Evelyn found in the trunk of their car. Regarding the charge, he shared a statement on his website. He said-
"I would like to apologize to everyone for the recent events that have occurred. I would like to wish Evelyn well and will never say anything bad about her because I truly love her to death"
he added;
"I will continue to be positive and train hard for another opportunity in the NFL. To all the fans and supporters I have disappointed, you have my sincerest apologies. I will stay positive and get through this tough period in my life."
After the rough relation with Evelyn Lozada, Chad Ochocinco soon started to date Lauren Popeil and also was seen spending the weekend of Valentine's Day with her. Popeil is a CEO and chef with Popeil Cuisine
Found her Mr. Right, waves her previous marriage
Evelyn Lozada, who is a mother of 23-year-old daughter Shaniece Hairstone showed off her baby bump in November 2013 on the beach.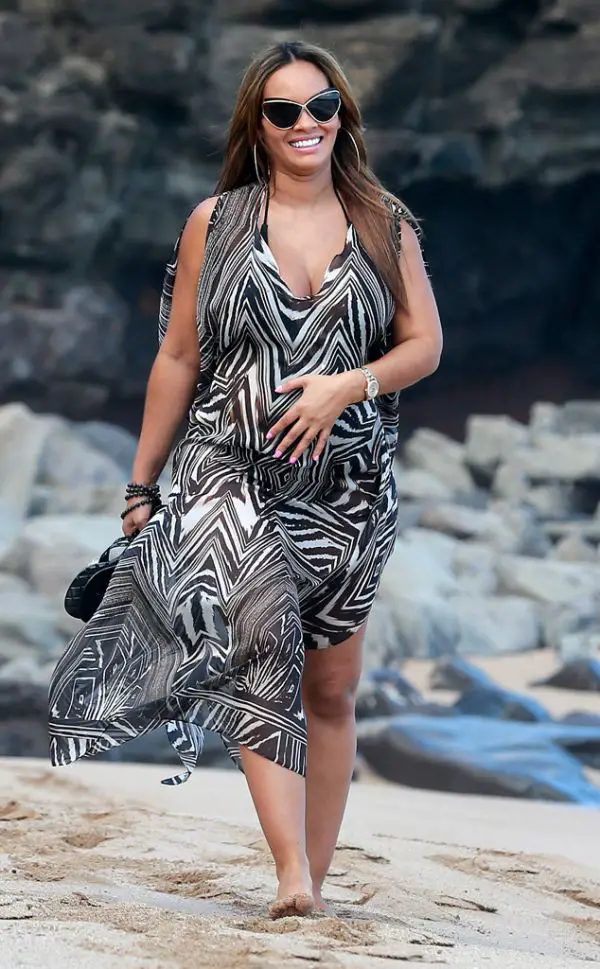 Caption: Evelyn Lozada show her baby bump while on a vacation in Maui on November 30, 2013
Photo Credit: eonline.com
However, the father of the baby was still a mystery. It was reported that her ex-hubby wasn't her baby's father. The news about her being pregnant showed us that she moved on in a big way. After a month, Evelyn revealed that Los Angeles Dodgers superstar Carl Crawford is her baby's father.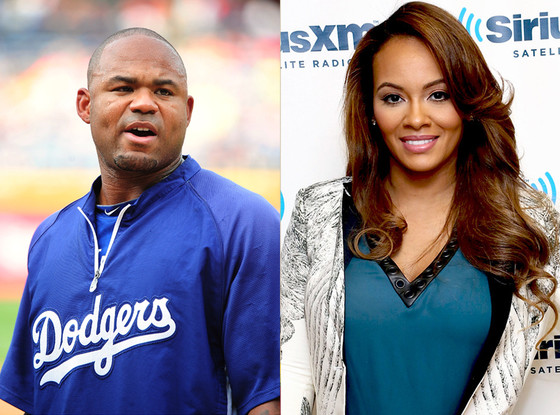 Caption: Los Angeles Dodgers superstar Carl Crawford and Evelyn Lozada.
Photo credit: eonline.com
Evelyn, who revealed the news about her pregnancy in November, had a very wonderful end to the year. She was proposed by her boyfriend, Carl on Christmas. She took no time to share the happy news via Instagram.
Crawford got down on one knee with the 14.5-carat diamond ring. The engagement ring was designed by Jason Arasheben, who is the CEO of Jason of Beverly Hills.
Evelyn gave birth to her second child by Carl Crawford in 2014. The baby boy is named as Carl Leo Crawford.
After giving birth to Leo, the couple again decided to have another baby. However, her attempt to become a mom for the third time couldn't be fulfilled. Tragically, she has suffered miscarriage twice in less than a year.
The reality star is all set to tie the knot with her boyfriend but yet hasn't provided any hint about her wedding. In an interview with E!News, Evelyn has revealed that her boyfriend loves making his personal live private. She said-
"He always says I'm the reality star and he plays baseball, He doesn't want to be a reality star. He's very, very private even before we met. I try to respect that."
They also popped the question about her wedding with Carl. She was asked whether she will document her wedding as her past marriage. She replied-
"I absolutely don't think so."
 and then added,
"We will do it and I probably won't let the world know when I do it."
Despite having a miscarriage twice, Evelyn and Carl are living happily with their children. It seems that Evelyn and Carl will enjoy a private wedding. Well, it's completely their choice to make their wedding private, however; we would love to see them in their wedding dresses exchanging vows.
Evelyn Lozada returns for another season of Basketball Wives:
Evelyn Lozada is back for the 6th season of Basketball Wives but don't expect to see a lot of her and her family. During a talk with hiphollywood.com, Evelyn revealed that beef with Tami Roman and Jackie Christie has risen over the years.
 The reason behind the beef seems to be the fact that Christie is upset with Lozada for donating money after her grandson was badly burned at his daycare, and Roman is mad that Lozada slept with her ex-husband Kenny Anderson. This made life at her work even hard and the actress confessed about wanting to quit stating,
"After the first day of filming I text Shaunie [O'Neal] and I was like I'm not doing this I quit. I did, I felt like that because it was alot. I'm walking in to [Tami's] birthday party and Jackie is talking to me about a GoFundme Page and it was a lot. Mind you I had been removed from it for like four years. I was like oh my God."
Caption: Lozada talks about beef with Tami and Christie.