Entertainment
Extreme Makeover's Garth Fisher: Divorced His Author Wife in 2011, Is He Dating Someone? Girlfriend?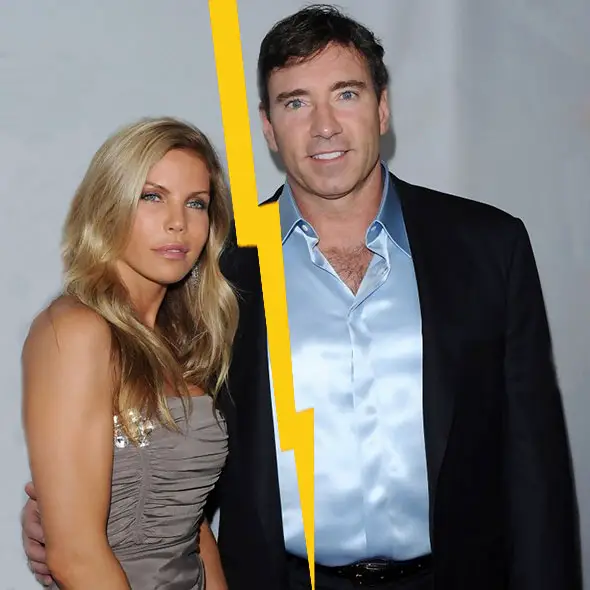 Extreme Makeover's Garth Fisher: Divorced His Author Wife in 2011, Is He Dating Someone? Girlfriend?
Entertainment
If you are a fan of ABC television show, Extreme Makeover, you probably know Dr. Garth Fisher. For a quick fact, he is an American Plastic surgeon, and Extreme Makeover is a television program which is covered by ABC where individuals are volunteered to receive an extensive makeover in Hollywood.
Okay, now what about his wives? Yes, he is married and divorced not only once but twice. What's the reason behind it?
Married to former Rockstar host! Wife?
Garth Fisher married former Rock Star host Brooke Burke-Charvet back in 2001. But married didn't work out, and the couple ended their relationship in 2005.
Currently Burke is host of The Dancing With The Stars host and told spring issue of NEW YOU, on newsstands that she's not only in love, but she loves their life together with her husband, which also includes four children - two of their own with Dave and two from a previous marriage to plastic surgeon Garth Fisher.
But there is only one thing that Burke regrets, and she said:
'I regret having a marriage that didn't work because divorce is "forever" for children,' she confessed. 'I regret that my two oldest daughters have to grow up knowing that sometimes a family falls apart. That's my heartbreaking life lesson. But I'm happy that they can see love now.'
Married to author and former Playboy model!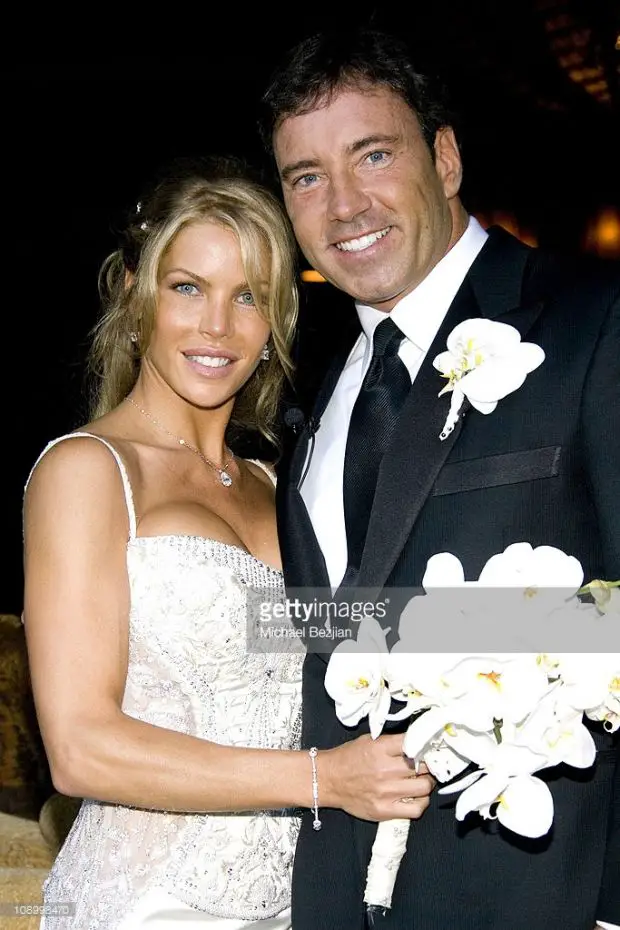 Caption: Fisher and Canseco getting married in Bel-Air, Californication.
Source: gettyimages.com
Garth Fisher, a plastic surgeon on ABC's popular show Extreme Makeover, married former Playboy model and also author Jessica Canseco on 2007 before their 50 family members and close friends and venue was to be at the couple's home in Bel-Air, Calif.
The flower girls at the marriage ceremony were the groom's two daughters from his previous marriage with Brooke Burke-Charvet, Neriah, and Sierra, along with Canseco's daughter Josie.
It was Fisher who popped up the question to Canseco at a 2006 holiday party hosted by Dr. 90210 plastic surgeon Paul Nassif after they were introduced in 2005. The couple dated for a year and finally decided to get married.
"I thought it would be romantic to propose to Jessica on the one-year anniversary of our introduction," Fisher said at the time.
Divorced? Dating Someone, Girlfriend?
E! News confirmed that Fisher separated from his model wife after four years of their marriage in 2011. Fisher's publicist Nancy Iannios told E! News that both of them filed for divorce three months ago and that it was a cordial split.
What is more interesting is both of his marriage ended after four years. Does he have a four-year curse? Moreover, there are no rumors currently about his girlfriend or dating.
Garth Fisher, M.D (born on September 1, 1958) is one of the renowned Plastic Surgeon with more than 20 years of experience in this faculty and also is certified by the American Board of Plastic Surgery. He also was known as one of the popular and best plastic surgeons in the US.
His office is located in Venue: Beverly Hills, California, USA. He is also known for his show "Extreme Makeover." His net worth is than that of $15 million.