Entertainment
Faith Brown Is Not Dead! The Low-Key Actress Already Has A Young Granddaughter
Faith Brown Is Not Dead! The Low-Key Actress Already Has A Young Granddaughter When a celebrity maintains a low-key life and additionally when he/she reaches a certain age in life where life and death are uncertain, then one could be rumored to be dead. Famous Comedienne Faith Brown has been the victim of death rumors too, but she is alive and enjoying her life with the adorable family, and her young granddaughter who is the apple of her eye.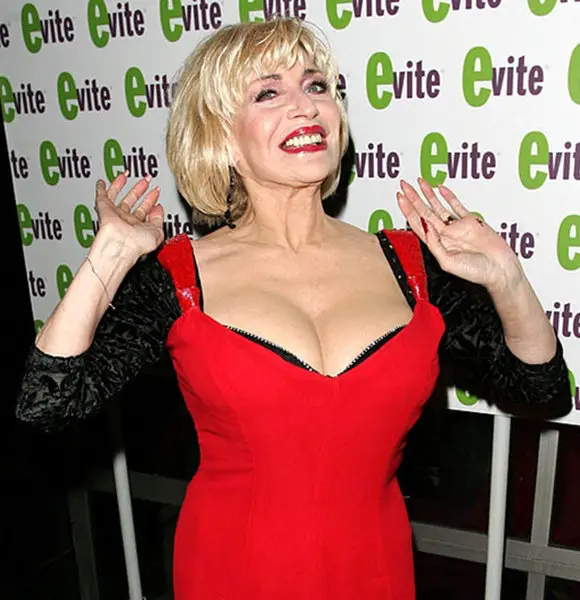 If a celebrity maintains a low-key life when he/she reaches a certain age in life where life and death are uncertain, then it's natural for people to presume the person to be dead.
Famous Comedienne Faith Brown fell victim to such speculation as well; she too has been surrounded by death rumors, but she is alive and enjoying her life with the adorable family, and her young granddaughter, who is the apple of her eye.
Let's take a quick stroll at her life and find out everything you missed about this comedienne!
Faith Brown Enjoying A Happy Family Life:
Faith Brown is a public figure who has often chosen to remain low key in life, so the people are least acquainted regarding her personal space. Adding to that, there is no major sign of being active in this world. So, people started assuming her to be dead, but this is not the actual case; she is alive and kicking! 
Being a public icon, she attracts a lot of media towards her, and if she tragically had passed away, there would have been several headlines across the internet about her demise.
But neither the media nor her close affiliates and professional colleagues have opened up about losing her or leaving this world, which indicates she is alive and is enjoying every bit of her life with her doting family even at the age of 73. 
Talking about her married life, she got married to her husband Len Wady back in 1966, and the two have been going strong with their relationship even after these years, which shows that even though they are getting older with age, they are still young at heart!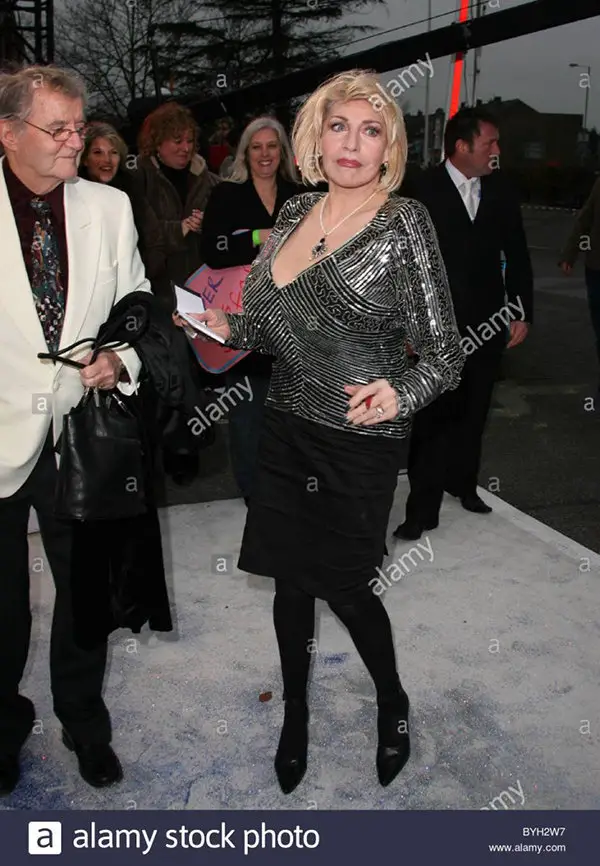 Caption: Faith Brown & her husband Len Wady at the 'Champion Of Champions' Dancing On Ice finale, Borehamwood, England.
Photo Credit: alamy.com
Faith and her husband share a daughter, Danielle(39) together. Her daughter Danielle and her graphic artist beau Neil also share a daughter together, Charlotte. Faith's life changed with the arrival of her granddaughter, and she has expressed how much she loves her granddaughter, Charlotte and how Charlotte has made her become a better person in life.
In an interview back in 2006, Faith opened up about what value Charlotte added to her life and said,
"Ooh yes, I'm Nana Faith now. And there's no better feeling in the world. 
She continued gushing,
"Charlotte is absolutely gorgeous, with the longest eye-lashes and huge eyes.  But she's getting me into trouble. I keep turning work down because I want to spend more time with her and my agent is saying 'Faith you've got bills to pay too'. But she's more important." 
Going down the memory lane, Faith mentioned about the time when Charlotte was born; further revealing that her daughter Danielle experienced labor pain two months before the expected time. Faith elaborated,
"Danielle was with me when she started having contractions and we were just thinking 'it's too early. We just thought there was no way she was going to give birth. I was consoling her and saying 'it'll be all right in a minute' but after three hours we began to wonder. And I started to worry about my baby, Danielle." 
At that moment, Faith even questioned the chances of Charlotte's survival, but she survived and even became the reason for Faith's happiness.
"She went straight into the special care baby unit, and she was so tiny. She was a hand's worth! When I saw her on the life support machine I had to go away.  We were praying to God that she was going to be all right, while keeping that from Danielle, of course. But there were fears at one point that she may not survive.  But thank God she was strong and she is feisty and the difference now is incredible. She's an amazing 9lbs and beautiful." 
Faith also explained how she missed her chance to be there at birth and continued,
"I was going to be there at the birth with Danielle's partner Neil. But I got there just after she had been born and she was all wrinkled... I was so emotional I probably wouldn't have been any good anyway." 
Faith then added that she participates in raising her granddaughter and enjoys spending time with her daughter and granddaughter.
"I help out when I can and it's wonderful having them around. Danielle is such a great mum, and it is bringing so many memories flooding back. You can never remember your own birth and those early days, but spending time with Danielle and Charlotte is bringing it all rushing back to me. I waited 12 years for Danielle. Len and I tried for a baby but it just didn't happen, yet as soon as my career took off and the stress lessened, I got pregnant straight away. "
She concluded,
"She has changed our lives completely. For so many years it has been just us, and now this little thing has arrived. Len loves the bones of her and sings to her which immediately earns him a huge smile. Mind you, I'll have to be careful I don't spoil her. I go out shopping for a top for something or other and, invariably now, I don't come back with anything for me, but I'll buy something for Charlotte. My old friend in Liverpool, Joyce Hoburn, is the same." 
It's how her life could be right now, and even though she does not speak much about her love for her family in public much, there is no denying that she is doing her best to be a good wife, a good mother and also a good grandmother.
Keep visiting for the budding updates on Faith Brown!