Entertainment
Fallon Fox Vehemently Defends Herself To Be Able To Fight; Slams Back Inappropriate Judgement By Fellow MMA Fighter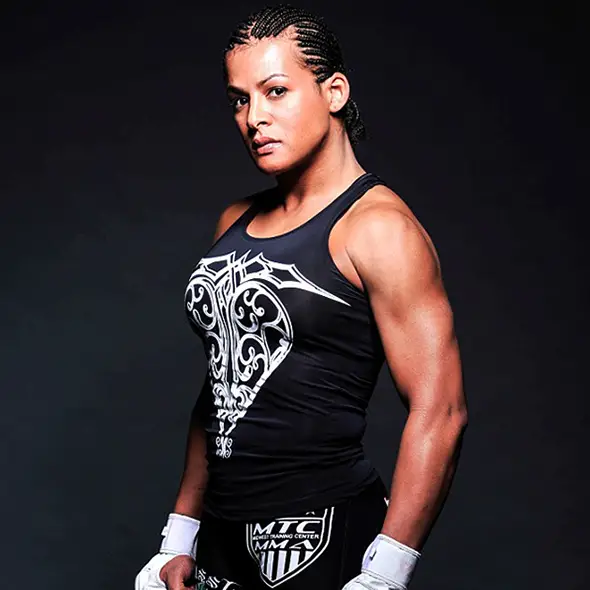 There is no secret that one of the dominant figures in boxing is Fallon Fox. MMA fighter Fallon Fox has openly admitted being a transgender woman. 
Women's featherweight MMA fighter, Fallon Fox has been a matter of controversy due to her fallout with many boxers. So what the controversy with UFC? We'll follow it up!
After revealing as a transgender woman in 2006, Fox has faced many claims from her counterparts. The 41-year-old fighter, like many transgender advocates and medical professionals, has pointed out that transgender female athletes who undergo hormone treatment later face a disadvantage in different aspects such as bone strength and muscle density. Fox also took aim at the questionable claim that every transgender woman is "born a man."
Ultimate Fighting Champion Ronda Rousey, who was undefeated in her last ten professional fights in 2014 said that she would "knock out anyone in the world" but wouldn't fight a transgender woman digging at Fox. Rousey explained of squaring off against transgender fighter Fallon Fox:
"It's a case-by-case scenario thing. I've tried to research it a lot. I feel like if you go through puberty as a 'man' it's not something you can reverse. … There's no undo button on that."
Caption; MMA fighter Fallon Fox responded to MMA fighter Ronda Rousey's comments through Facebook in 2014.
Fox, who has a record of five wins of her last six professional fights and responded to Ronda Rousey's comments on Facebook in 2014, saying:
 "I'm quite sure that there are quite a few female MMA fighters who have the guts to fight another skilled woman without peeing their panties. ... I think they may be a little more mentally tough and say, 'I'll fight a trans woman, just like I'll fight a lesbian woman or a black woman.'"
Moreover, in 2013, UFC president Dana White shared his opinion on transgender female fighters being allowed to fight other fighters, saying:
 "Bone structure is different, hands are bigger, jaw is bigger, everything is bigger. I don't believe in it."
Moreover, she added:
"She's gotta win some real fights to even talk about the UFC. It's not like transgenders who play golf or baseball.  UFC is a contact sport."
This controversy was back then in 2014, but it would be fascinating if Fallon Fox's next fight would be against Ronda Rousey. All the fans from MMA and UFC would be on their feet if the fight happens and it would be a mouthwatering fixture.