Entertainment
Fashion Designer Gregorina Chapman's Wedding Affairs: What Happened To Her Husband? And Daughter?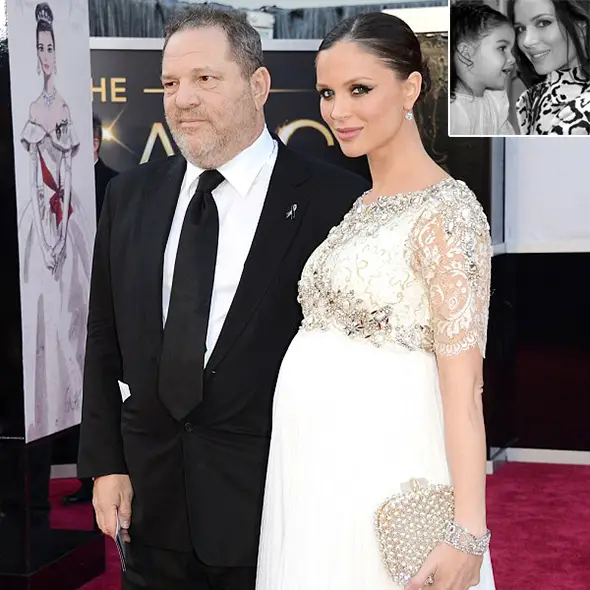 If a person is truly beautiful, no matter from the inside or the outside, hundreds of people will swarm up to say that they love you. However, the crucial decision lies upon the bearer of all those attention. Georgina Chapman, a sensational designer, and actress kept track of her steps and had a lavish wedding with her right chosen husband. Let's look at the details.
Georgina Chapman's Wedding:
Georgina Chapman got married to her longtime boyfriend Harvey Weinstein, film producer and an actor in a lavish ceremony on December 15, 2007. About a month after proposing Chapman to marry him, Harvey and Georgina exchanged their vows at Harvey's waterfront Connecticut residence in the presence of family and friends that included celebrities like Jennifer Lopez, Marc Anthony, Naomi Watts and many others.
The intimate star-studded winter wedding received many comments by the guests present where the guest had to say;
"The wedding was the most elegant, loving affair I've ever seen. The room was full of incredible people who were there to toast the couple, who looked totally in love."
Another guest said,
"It was like a fairy tale wedding in a big tent with chandeliers and mirrors and pink flowers."
The groom as always wore a suit, but it is about the bride's dress that people talk about and notice; however, Georgina had that all under control as she designed her dress which was an embroidered and pleated tier tulle ball gown with a corseted bodice. All the guests noticed the sheer joy and glow in both the husband and wife's face.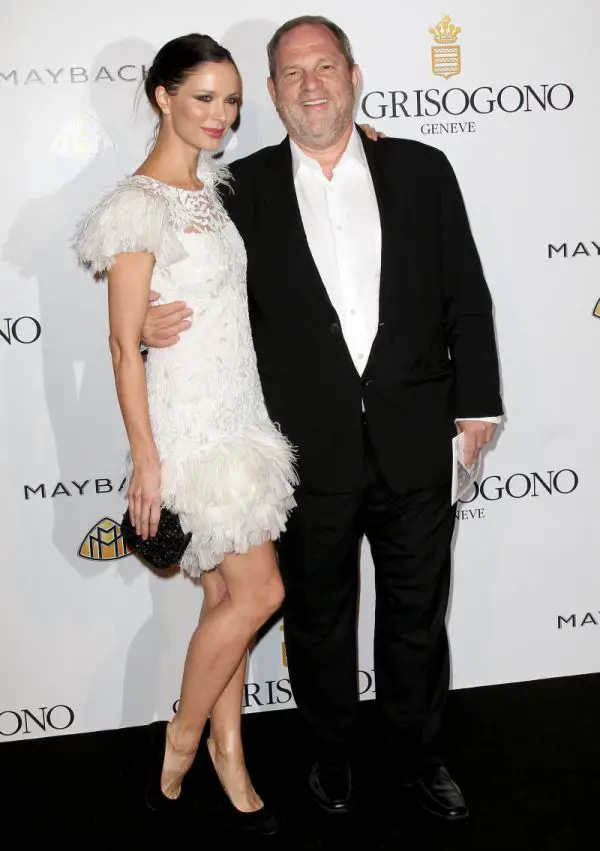 Caption: Georgina and Harvey spotted together in a movie premier, 2011.
Source: babyrazzi.com
This 2007 marriage was the first for Georgina whereas for Harvey; this was a second. He previously married Eve Chilton Weinstein in 1987 and divorced in 2004. After being divorced, Harvey started dating Georgina in 2005.
Her Husband and Children:
In the August of 2010, the couple had their first child together; a daughter and named her India Pearl. However, this news couldn't stay hidden and became very popular on social media followed by one of her friends saying,
"Let's all hope she looks like Georgina."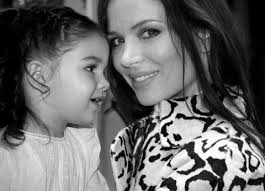 Caption: Georgina with her baby girl, on Mother's day 2012.
Source: pinterest.com
Later, after about three years, In 2013, Georgina became pregnant for the second time, and welcomed their second child; a baby boy named Dashiell Max Rober who was born on the 11th of April, 2013.
Although things are going great within the family who seem to live in their two big houses around Westport, Connecticut as well as in Los Angeles, there was one moment of controversy that nearly shook the family back in 2015.
It all started when Harvey was accused to have groped an Italian model Ambra Battilana. Ambra took means of protest and accused Weinstein of touching her in privates, unwillingly of course.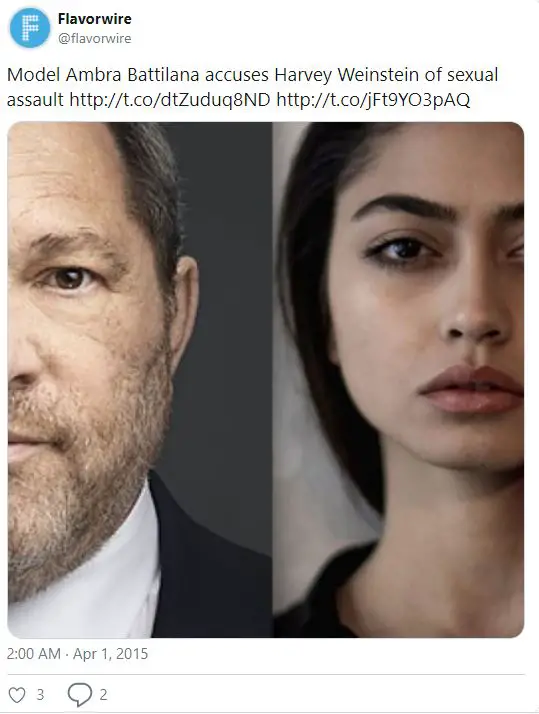 Although the case resolved quickly, Harvey's response afterward
apparently hinted
that he was guilty about it after police overheard his phone conversation with Ambra where he said,
'It won't happen again.'
After the truth had come out, Harvey wanted it to go away as quietly and promptly as possible. He also worked on a couple of stunts to win his wife's heart back; with his promise and of course a little something for her upcoming birthday event.

Amid of all the allegation issue which turned out to be true, Georgina Chapman her daughter sighted, but the glow on her face was not there. Of course, she must have felt horrible after knowing that her husband did the things the model accused him of. However, Harvey knew the way to his wife's heart and threw a grand birthday party.
Georgina Chapman's Net Worth:
Georgina did sure get married to millionaire Harvey Weinstein, but a big pile of fortune runs through her blood as she is the daughter of her millionaire businessman father Brian Chapman who is also the owner of Percol, an organic coffee company.
Currently, she owns a net worth of $20 million, contributed by her fashion designing career as she is the co-founder of Marchesa. However,  her family fortune also contributes in her massive net worth, and we cannot forget that she is married to a millionaire husband as well.