Entertainment
Father of 3 Sons, Kevin Frazier, Sharing His Amazing Net Worth With Wife
Being a dad is sure a wonderful feeling to any man to ever walk the earth and having a son adds more adventure to their life. Not that daughter are not the same but sons to dad are something different and our host of Entertainment Tonight Kevin Frazier is having the time of his life 3 sons.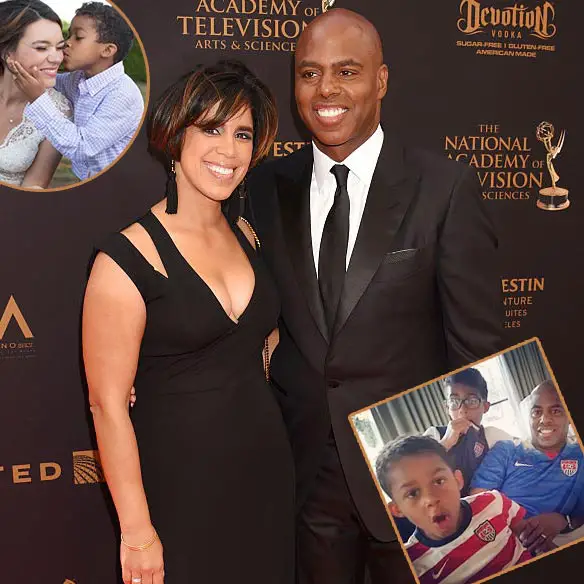 The host of Entertainment Tonight Kevin Frazier is having the time of his life with his 3 sons.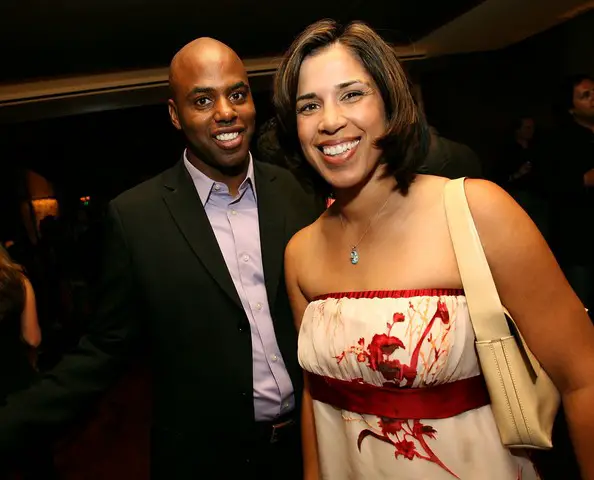 Caption: Kevin Frazier with wife Yasmin Cader in the opening of NINETEEN12 in Beverly Hills hotel in 2007.
Source: Zimbo.com
Kevin Frazier is married to Yasmin Cader, who was pronounced as his wife on November 25, 2006, in Malibu during the Thanksgiving Holiday weekend. The couples are blessed with 2 sons; Shane Frazier, born on February 5, 2007, and Reece Cader Frazier, born on July 5, 2010.
Caption: Kevin Frazier and Yasmin Cader's sons Shane Frazier and Reece Cader Frazier
Now, you might be wondering why we said Kevin is having the time of his life with 3 sons. That is because he does have 3 sons and one of them is not from his marriage with Yasmin.  
His eldest son name is Tony. Tony's mother was Kevin's high school girlfriend turned partner.
The Other Son: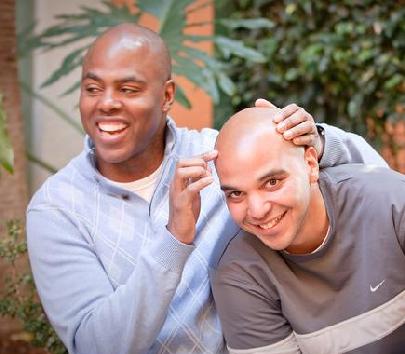 Caption: Kevin Frazier with son Tony Tull in 2011.
Source: eurweb.com
It all happened when Kevin was in high school. He was quite young when he had his girlfriend pregnant with his baby. He thought he wasn't ready for that huge responsibility at the time.
He came to a conclusion that he and his then-girlfriend were not ready to become husband and wife, and absolutely not ready to father a child at such young age. So. they decided to put their newborn son for adoption.
Kevin Frazier talks with the Wall Street Journal about how he reunited with his son Tony Tull.
After about two years, Kevin saw a lad he felt he knew from somewhere, and when he looked at him properly, he realized 'That's him.' He then went to the woman who adopted his son Tony and later met him. When Tony became 18 years old and was working as a mechanic, Kevin asked him to move in with him so he could send Tony to college.
Now, the father and son share a very close relationship. He has even followed the footsteps of his journalist father. Yes, Tony is a reporter.
Net Worth and Salary:
Kevin Frazier sure is enjoying his time with his three sons. Not only the beautiful moments, but he has also been enjoying the fortune he has gathered till this date. Currently, Kevin enjoys a salary about $500 thousand dollars annually.
His high salary might have helped him muster a jaw-dropping net worth of $2 million (estimated) dollars.
Kevin's Short bio:
Kevin Frazier was born on May 20, 1964, in Maryland USA. He attended Hammond High in Maryland and later joined Hampton University to continue his studies. Frazier is currently co-hosting Entertainment Tonight alongside Nancy O'Dell.
Before permanently becoming the host for Entertainment Tonight, Kevin was a correspondent and fill-in host for the show.
Later in 2008, Kevin founded an online website for the latest entertainment news called 'HipHollywood.com'.