Entertainment
Felicia Pearson Reveals How She Found Her Gay Side; Have A Look At Her Lesbian Girlfriend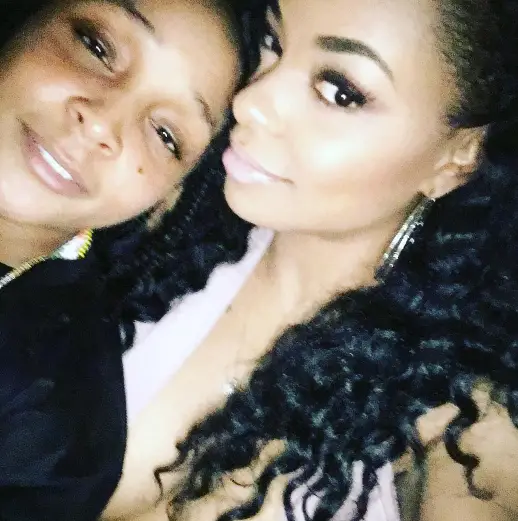 Famous American rapper, actress, and author, Felicia Pearson is openly a lesbian. She has accepted her sexuality in a strong manner which is commendable as most of the people find it difficult to accept their sexuality. And today, we would like to take you back and let of know how she found herself as a lesbian, along with her relationship with her girlfriend.
Felicia Pearson Coming Out as Lesbian
When Felicia was asked how she feels being a lesbian, she stated that what she does in her bedroom, behind closed doors is her matter. Moreover, she also revealed that her uncle helped her with her sexuality by accepting her as a gay when she was 12 and also brought his lesbian friend to Pearson. 
Caption: Pearson coming out as a gay(Published on Mar 7, 2016)
So now that we know that she is proud of what her sexual preference is, the subsequent thing we are going to do is see if she has a girlfriend. Yes, she does have a girlfriend, and her name is J. Adrienne. J.Adrienne played  "So Hood" in "Real Chance of Love." Although they do not reveal it as to when they started dating one another,  the two share a great love for one another and were also the cast members of Love and Hip Hop.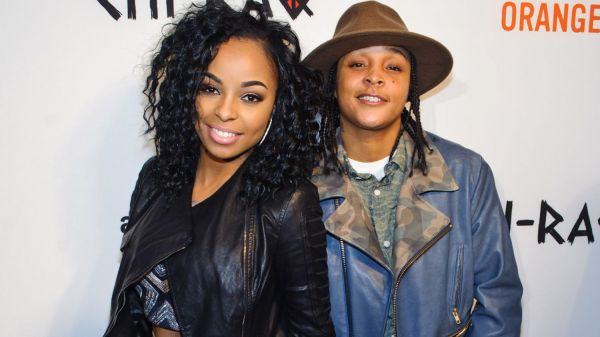 Caption: Felicia Pearson and J Adrienne were among the cast members of Love and Hip Hop New York
Photo Credit: vh1.com
But they faced some issues on the show, and many thought that is was the end of their relationship. However, they managed to come out of these matters unscathed and are still together as seen on Pearson's social sites.
Good to know that they are still together and share ample love with one another.
And for those who wonder if she is married or not, the answer might be a "NO" as she is yet to reveal any crucial information about her marital status. 
A Short Bio of Pearson and Her Net Worth:
Born in Baltimore, Maryland on May 18, 1980, Felicia Pearson is a famous rapper and an author. Also, she is an actress and is best known for her role in "The Wire". Talking about her parents, her mother was a crack drug addict while her father was an armed robber. The influence of her parents also made her deal drugs. When she was 14, she was convicted of second-degree murder after shooting a girl named Okia Toomer. That made her get sentenced to two eight-year terms, to be served consecutively. She then was released after 6 and a half years. 
But that is all her past and now she is a famous artist and has done well with her career. As a result, she has successfully accumulated an incredible net worth of $50 thousand.