Entertainment
Fernando Alonso Nearly Married His Wedding After Splitting With Wife Of Five Years
Fernando Alonso Nearly Married His Wedding After Splitting With Wife Of Five Years It takes some time to know if the decision of marriage was with the right person or not. Formula One racing star, Fernando Alonso nearly got married to his girlfriend, after suffering a split with wife of five years in the past.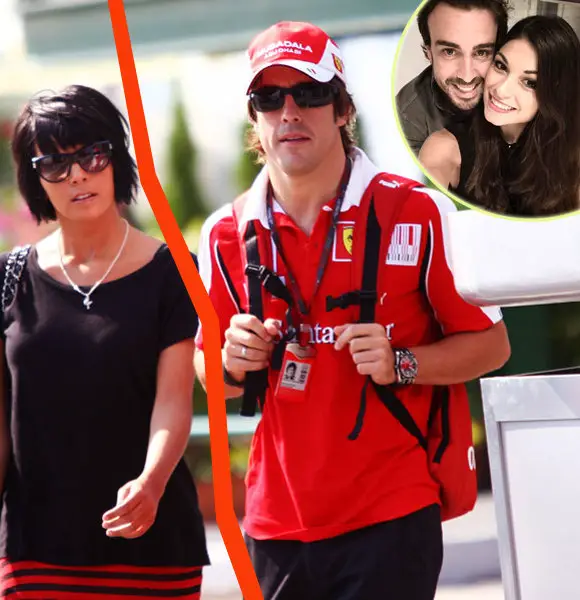 It takes some time to know if the decision of marriage was with the right person or not. If the choice was correct then it's good, but if it's not with the right person, then it is better for both the partners in marriage to part ways and separate, and seek for someone who has a possibility of becoming the right choice.
Formula One racing star, Fernando Alonso nearly got married to his girlfriend, after suffering a split with wife of five years in the past. But what happened between them? Let's dig into the truth.
Nearly Married His Girlfriend: 
F1 World Champion Fernando Alonso and journalist Lara Alvarez was an item since late 2014. In August 2015, Fernando was captured with his girlfriend Lara while they were indulged in PDA during a romantic getaway in the West Cost of United States for eighteen days. Fernando could not keep his hands off his girlfriend as they kissed without bothering of being clicked by cameras.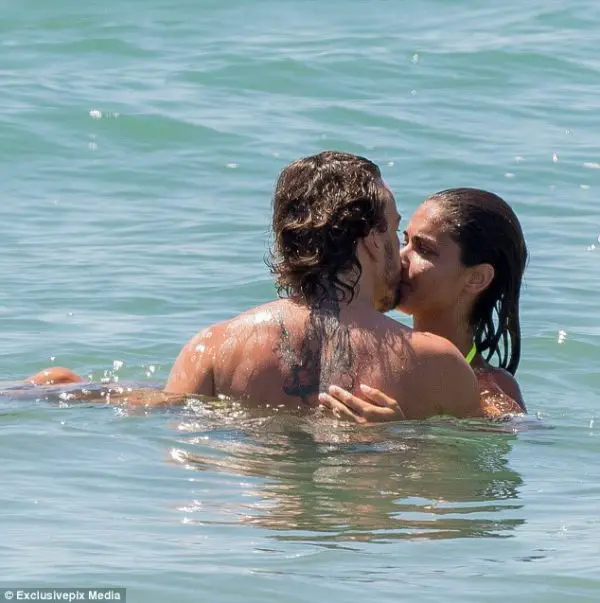 Caption: Fernando Alonso captured with his girlfriend Lara Alvarez indulging in PDA in west coast in 2015
Photo Credit: Daily Mail
West Coast is famous for water sports, and Lara took part in some body-boarding while Fernando happily coached her through water sports and both of them made the waves in style.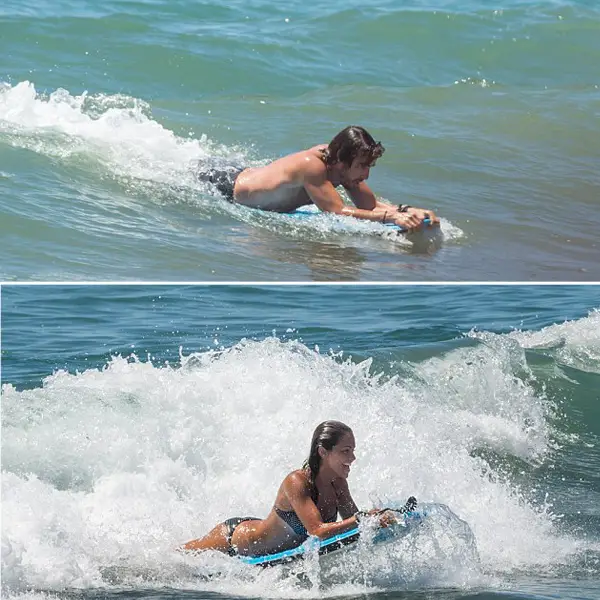 Caption: Fernando Alonso and girlfriend Lara Alvarez taking waves in style.
Later Fernando and Lara were spotted enjoying the day around LA cycling. They also visited Fernando and San Francisco, Yosemite National Park, Las Vegas, the Grand Canyon and Los Angeles as a part of the holiday trip.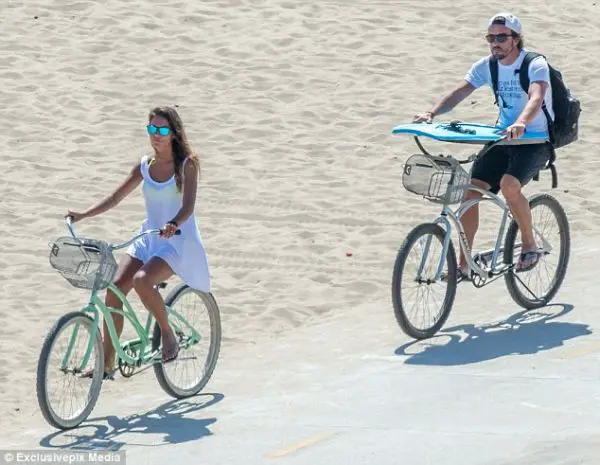 Caption: Gentleman Fernando Alonso with girlfriend Lara Alvarez while cycling.
Photo Credit: Daily Mail
However, the rumored split of Fernando and Lara circulated the media in early 2016. Later in March the same year, Lara Alvarez confirmed their split, ending their 16 months old engagement, by stepping out in Madrid, on March 14 without her silver engagement ring.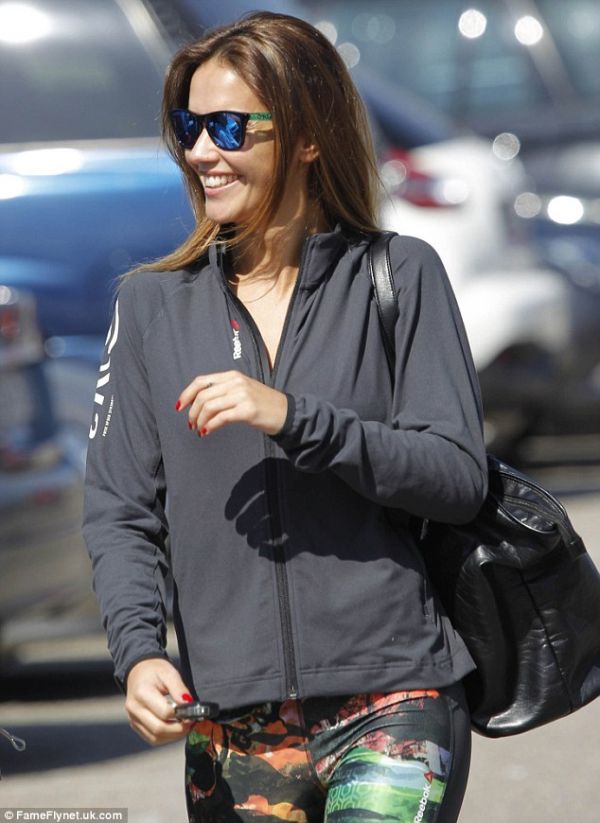 Caption: Fernando Alonso's girlfriend Lara Alvarez stepped out without an engagement ring on March 2016
Photo Credit: Daily Mail
Lara was captured while heading to the gym with a female friend and was seen in high spirit and appeared to be in a buoyant mood, as she smiled on her way to the gymnasium. Lara laughed and joked with her friend, and if she was heartbroken or low, she put up a bright face and hid her feelings well.
However, neither Fernando nor Lara have given statement on their split, but insider said that the split was a mutual decision and stated the cause,
'the distance and demands of their jobs'.
Before Lara, Fernando Alonso has been in relationships with Rebeca (1999 - 2004), Carolina Costa (2004 - 2005), and Dasha Kapustina (2012 - 2014).
Ended Five years of Marriage:
Fernando Alonso and Raquel del Rosario have been fiercely secret about their personal life, but they confirmed their wedding on November 17, 2006, after two years of marriage. However, their married life could not sustain long as they announced their split in December 2011 ending their five years of marriage. They made a press release of their break-up on their website, and the statement released of couple read:
After five years of marriage, we have decided to end our relationship as a couple. This has been a very though about and mutual decision. We are separating from marriage, but never as friends, and there is still a very strong affection and mutual admiration to ensure the happiness of the other. With this statement, addressed to all who follow our careers, we wish to bring an end to any speculation. With it, we ask that the media respects our personal lives which, as you know, we have always been keen to protect.'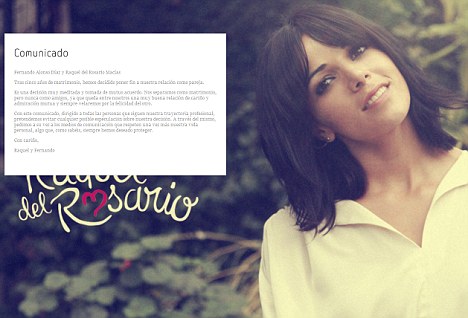 Caption: Fernando Alonso's ex-wife Raquel del Rosario post in Spanish on her website.
Photo Credit: Daily Mail
What Is He Doing in 2017?
Cars are the most important thing in winning a race and Fernando, who has won two world championship, is enjoying his car 2017 despite the problems in McLaren and disrupted testing.
I think they are two separate things. One is how you enjoy and how much adrenaline these cars are giving to you on the cornering speed. Comparing with the last couple of years, I think it's a good step forward. Not only for us drivers but also for the spectators: for the people here in the grandstands and watching on television, they look spectacular, and that's a positive thing.
Aso Fernando continued to share his joy of competitiveness and said,
"And then, yeah, naturally I think all sportsmen, we are competitive, and when you arrive to race like we are doing now in the first Grand Prix of the year, you know that joy is together if you are competitive. Let's see how competitive we can be this year. At least when you are driving alone, you are enjoying. Then when you have a car close to you and they go much faster than you, that's a little bit less enjoyable."
A Short Wiki-Like Bio:
Fernando Alonso was born on July 29, 1981, in Oviedo, Asturias, Spain and is a Spanish Formula One racing driver. He is regarded as a one of the greatest Formula One driver and is two-time World Racing Champion as well.  He debuted in 2001 season with Minardi and next year he became a test driver for Renault team and eventually became the primary driver of the team in 2003. In 2005, Alonso won the Formula One World Drivers' Championship followed by his consecutive second victory in the year 2006. He is currently working for McLaren Honda.
After vowing to remain at McLaren in an official statement in September 2016, Fernando Alonso has signed a three contract (2015-2017) with an annual salary of $40 Million a year including bonuses. And his talent, hard work and passion as a formula one driver for Minardi, Renault, Ferrari, and McLaren has awarded him with a whopping net worth of $200 Million.