Entertainment
Filipino Ethnicity Actress Ashley Argota Still Dating Her Actor Boyfriend? Or Have They Moved On?
It only seems right if this young actress Ashley Argota has a boyfriend equally good looking as her. It seems like she did have one but did things between them went wrong? That's the question that is bugging many and today we are trying to decipher it.
To avoid any confusion, let's start from the beginning. Ashley Argota was rumored to be dating Trevor Brown from 2007 to 2009. But their split was amicable as they did a romantic cover of 'Two is Better Than One-Boys Like Girls' in November of 2012.
Caption: Ashley Argota and Trevor Brown in a romantic cover of 'Two is Better Than One-Boys Like Girls' in November of 2012.
Later in 2009, she was seen romantically linked with Nathan Kress, American actor, director, and former professional child model. The two were notably close to each other which raised suspicious eyebrows of many tabloids. One of the memorable public moments was when Ashley Argota surprised her beau with a hug from the back at the premiere of 16 wishes in July of 2010.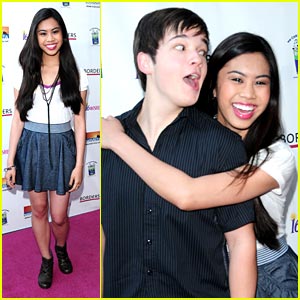 Caption: Ashley Argota giving a back hug to Nathan Kress at the premiere of 16 Wishes in July 2010.
Source: justjaredjr.com
However, the relationship only lasted about a year as they split in 2010. As a matter of fact, Nathan has already moved on from his relationship with Ashley Argota and has married London Elise Kress in 2015.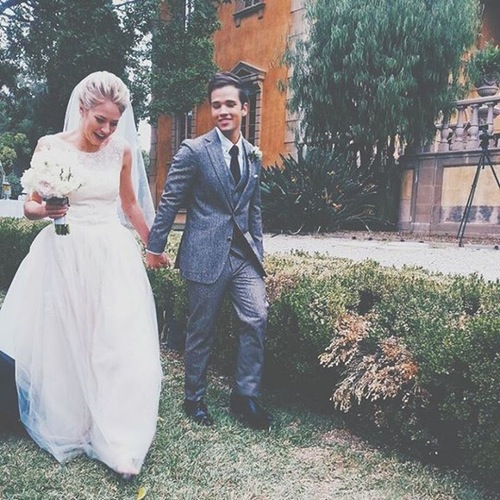 Caption: Nathan Kress with wife London Elise Kress in 2015.
Source: twistmagazine.com
The twist is yet to come here. On December 4, 2011, Ashley made a tweet where she said that she never had a boyfriend and her first kiss also happened on True Jackson.
19. I've never had a boyfriend. My first kiss was the one on True Jackson's last episode. #20factsaboutme

— Ashley Argota (@ashleyargota9) December 4, 2011
However, after some time she referred to Brian Craig, an Emmy-winning actor as her TV boyfriend.
It's not sure if Ashley is secretly dating Craig or is he just her television crush. She clearly changed her 'having no boyfriend ever' tweet of last year.
For a young actress, who is just 23 years old at the moment, she has plenty of time to fall in love, make boyfriend and get married eventually. She seems to be currently focusing on her career as an actress. Ashley has her net worth currently under review which means she is still working.
Ashley Spencer Argota who was born on January 9, 1993, shares a Filipino ethnicity and has a Filipino decent. She is currently working on Adopted, All Hallows' Eve and has Cover Versions in post production which is due for 2017 but is always known for her work as Lulu in Nickelodeon sitcom True Jackson VP.