Entertainment
Find Out About Actor Alex Dimitriades' Dating History: His Girlfriends, Married, Wife?
Australian Underbelly actor Alex Dimitriades has had a rocky love life along with his acting career.
Although not married yet it won't be so hard for Alex to find a nice girl and marry her. He is handsome, gorgeous, and talented, and these qualities will easily attract a girl who will be wifey material. He's had a gay life, and he'll be happy further.
Alex Dimitriades dating history:
1. Alex Dimitriades and Terry Biviano:
Alex Dimitriades and Terry Biviano were in a relationship for eight long years. Terry Biviano launched her designer shoe line with her new acclaimed fame. It is unclear how or when the two started dating, but the couple pulled the plug on their eight long years of relationship on 2006 after an article emerged in the media accusing Alex and another girl getting intimate on the beach.
After eight long years in a relationship, fans were hoping Terry to be his lovely wife. But they were wrong. The news was fake, but Terry Biviano immediately put an end to 8 long years of relationship.
After her breakup with Alex, she immediately started seeing someone else. After Terry's break up with Alex, Terry wed rugby league footballer Anthony Minichiello on 22 January 2012. Terry gave birth to their daughter on 2nd December 2013.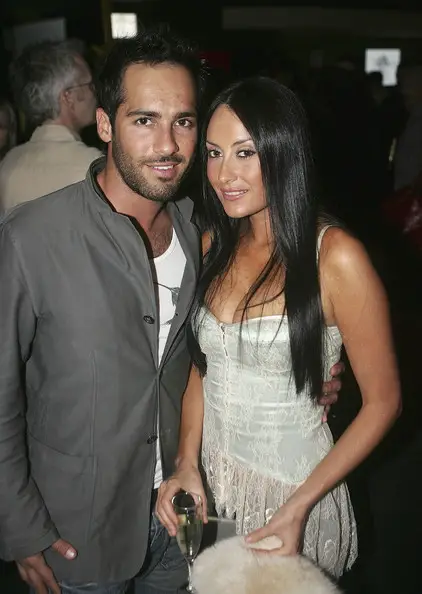 Caption: Alex Dimitriades with ex-girlfriend Terry Biviano at the presentation of swimwear designer Azzollini collection at The Cabaret Dancers Bayswater on 26 April 2005 in Sydney.
Source: zimbio.com
2. Alex Dimitriades and Natalie Cantell
18 months after his breakup with shoe designer Terry Biviano, Alex started seeing Australian model Natalie Cantell. Even though 13 years of age difference between Cantell and Dimitriades, the couple were unbothered by it.
Dimitriades was heard saying "She's just unreal, even though she's only like 21,'' to his mates at the Australian Premiere of 'Notes On A Scandal' at the St George Open Air Cinema at Mrs, Macquarie's Point on 13 February 2007 in Sydney, Australia. It is still unclear on the date of the breakup between the two.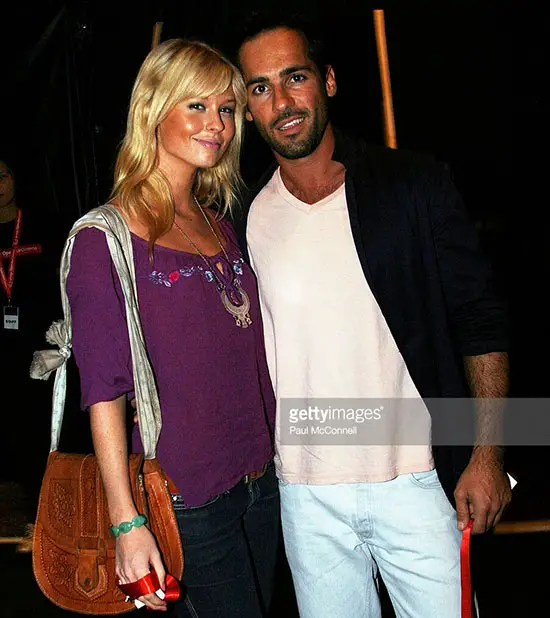 Caption: Alex and Natalie Cantell attend the Australian Premiere of 'Notes On A Scandal' at the St George Open Air Cinema at Mrs, Macquarie's Point on 13 February 2007 in Sydney, Australia.
Source: gettyimages.com
3. Alex Dimitriades and Shauna Mac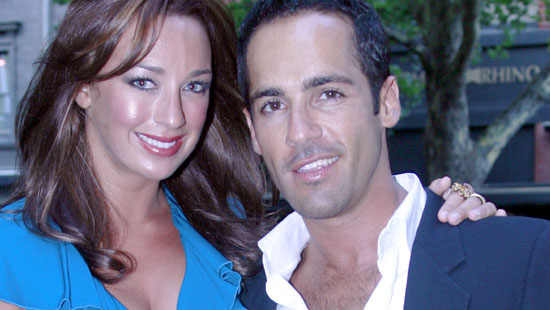 Caption: Alex Dimitriades and Shauna Mac.
Source: news.com
Alex Dimitriades dated fashion agent Shauna Mac for one year. The couple started dating in May 2007. The couple split in April 2008. Alex was arrested for drunk driving in 2008. He was caught partying hard with ladies after breaking up his fashionista girlfriend, Shauna. Alex's friends blamed his messy breakup and his grief over his ailing mother for drunk driving. Due to his reckless driving, his driver's license was suspended.
4. Alex DSimitriades and Anji Lake
Caption: Alex and Anji sharing a kiss
Alex Dimitriades was once in a relationship with socialite and business manager Anji Lake. Though it is unclear when exactly the couple started dating, according to the picture posted by Anji on 1st November 2011 on her Instagram account, the couple started dating in late 2011. The couple was seen together until 2014.
The couple was spotted in 2014, walking together hand in hand right before Valentine's day in Sydney and for all who were concerned, the couple looked absolutely fantastic together then.
However, The couple was no longer seen together in 2015. The date of their breakup is also unclear.
Alex Dimitriades trying to move on
After his relationship with Anji, in 2016 he was spotted during the Fashion event of 2016 Nookie West Hollywood Launch having some fun time with bikini-clad models.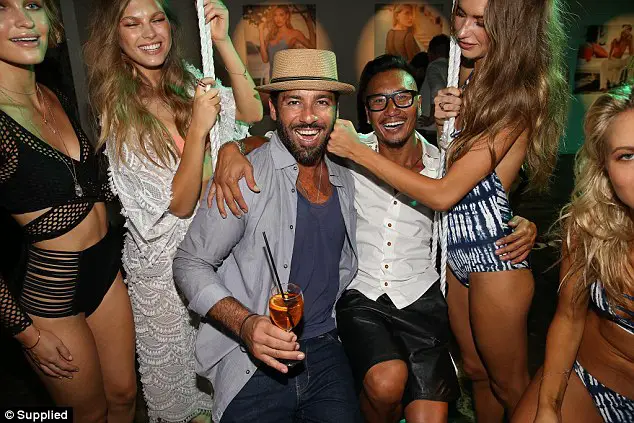 Caption: Alex Dimitriades having some fun time with the ladies at the 2016 Nookie West Hollywood Launch.
Source: Dailymail.co.uk
He was also spotted together with Nookie designer Nikita Sernack. The couple was seen together hugging and cuddling. And speculations has arisen whether the two share a romantic relationship.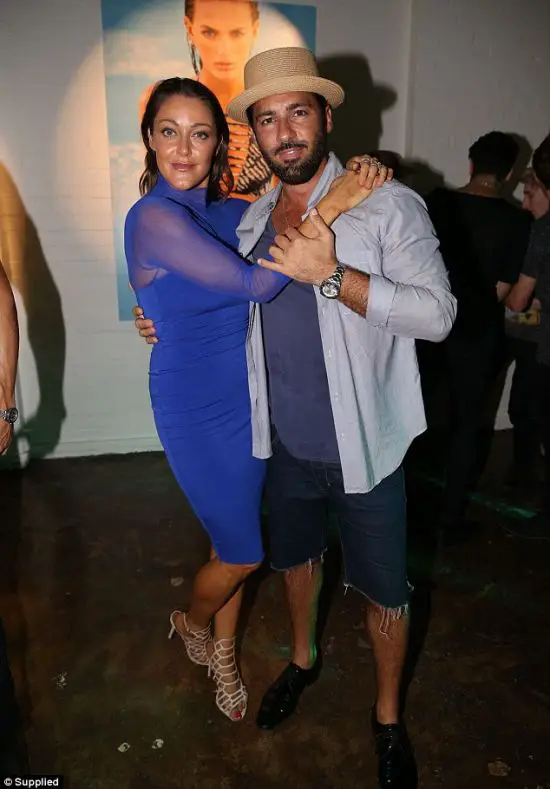 Caption: Alex Dimitriades with designer Nikita Sernack, sharing a hug.
Source: dailymail.co.uk
''My mom was a hero'':
Alex Dimitriades mother Betty Dimitriades lost her battle with illness on September 2009. Alex has a brother George and sister Melinda. He is youngest of the three siblings. Alex's mother was a legal secretary, and his father was a house painter. They divorced when Alex was twelve. Alex's mother Betty raised three children alone. She was a single mother raising three kids.
When in an interview he said, "I think it wasn't much of a life for her; it involved so much sacrifice." When his mother died, he left in the middle of the shooting of one of his movies to be with his family.
In an interview, he said, "One of my biggest regrets is not giving my mom grandkids. I had a decade when I could've had kids. I saw the joy she had when she was around my nieces and nephews, and I wish I'd given her that.
Plus, when the time comes for me to be a dad, my kids won't have the opportunity to know her." Alex pays his ultimate respect for his mom. In an interview, Alex seemed surprised in his mom saying, "She sent me, my brother and my sister to private schools, and now I wonder, how did she manage that."
Alex Dimitriades: A Little Bio
Alex Dimitriades was born on 29 December 1973. Alex is an Australian actor born in Sydney. He is best known for his role in the movie Heartbreak Kid. He later starred in the spinoff of the movie Heartbreak High. In 2002 he starred in Hollywood movie Ghost Ship.He also starred in the Australian drama series The Slap in 2011.