Entertainment
Finty Williams Has A Son! But Is It With Her Husband?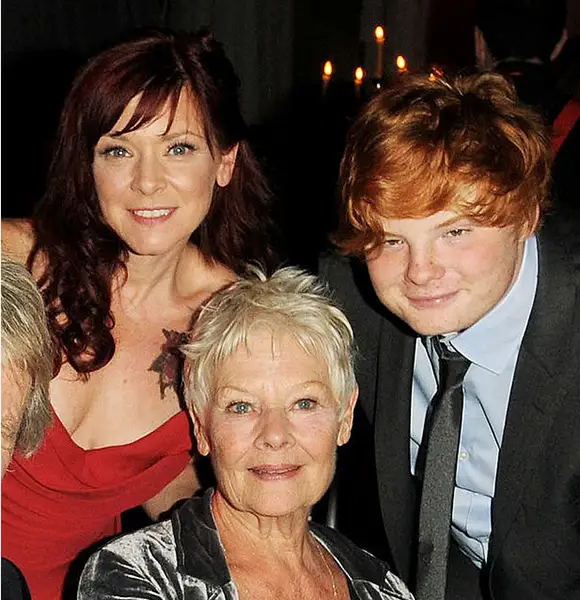 A public figure bounds to attract extensive media attention towards his/her personal as well as professional career. But when celebrities don't share the details regarding their life behind the cameras, it's bound to initiate many gossipy tidbits.
Most of the time, people are interested in finding every detail of a public figure and his/her private life is open for scrutiny. The English actress Tara Cressida Frances Williams, who is popular with her stage name Finty Williams, is on the curiosity list of many people but she is one of those actresses who has been very successful in maintaining privacy in her life off-screen. 
So let's take a stroll around her life and get acquainted with the actress better!
Finty Williams Has A Son But Is It With Her Husband?
If you have watched Finty's interviews, then you must have noticed that she doesn't hesitate to talk about her family life. However, she is miles away when she has to reveal some information regarding her son's father.
Finty (45) is an unmarried single mother. She welcomed a son named Sam Michael Williams, on June 6, 1997. Finty was twenty-four-years-old when she experienced labor.
In an interview with Telegraph back in August 1997, Finity's mother Dame Judi Dench said that neither she nor Finty's father, Michael Williams realized that Finty was going to become a single parent until few days before the arrival of Sam, but the arrival of Sam brought joy to the family.
Back in 2014, Finty gushed about her perfect weekend in an interview with Telegraph, where she talked about her family life, son, mum, and tattoos. According to the interview, Finty shares a beautiful bond with her only child Sam, who enjoys pop music and football.
Finty, who don't forget to mention her son Sam in most of her interviews, hasn't uttered a single word about Sam's father, and we should respect her silence in this matter.
Nevertheless, she mentioned about her boyfriend in the same interview, where Finty talked about how she spends her weekend; further, she revealed that actor Joseph Timms (Joe) is her boyfriend.
Moreover, she said that she would probably spend the Friday night with her partner Joe at their home in Belsize Park in north London. 
In an interview back in March 2015, Flinty even shared that she is living under the same roof with Joe, who is thirteen years junior to her and even confessed that the thought of her becoming Joseph's wife feels nice.
'We've lived under the same roof for ages and have been an item for five years, but there is still no sign of a proposal. It would be a nice feeling to be his wife.'
However, Flinty's wish of turning Joe into her husband is confined to a desire until now but who knows, the wedding could be around the corner!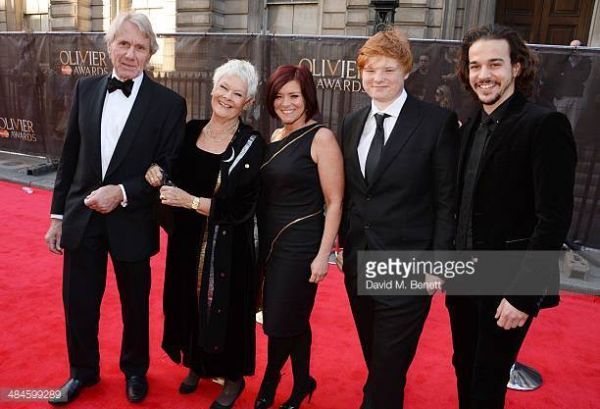 Caption: Actress Dame Judi Dench, her partner David Mills, daughter Finty Williams, grandson Sam Williams and Joseph Timms at the Laurence Olivier award on 13th April 2014.
Photo Credit: Gettyimages
The actress is best known for appearing in The Importance of Being Earnest (2002), Gosford Park (2001), and Mrs. Brown (1997). Moreover, she has been the voice of the titular character in the animated children series Angelina Ballerina and even worked in a theater play, Party Piece.
Think we're missing something? Do let us know in the comment section below!