Entertainment
Floriana Lima And Her Blooming Relationship Still Continuing? Actor Boyfriend Who Was Previously Married To Another Woman
Floriana Lima on a date with a divorced man who is a daddy of two, Casey Affleck. A particular date together, seen for a few months now, hand in hand, both together on the red carpet and out of it.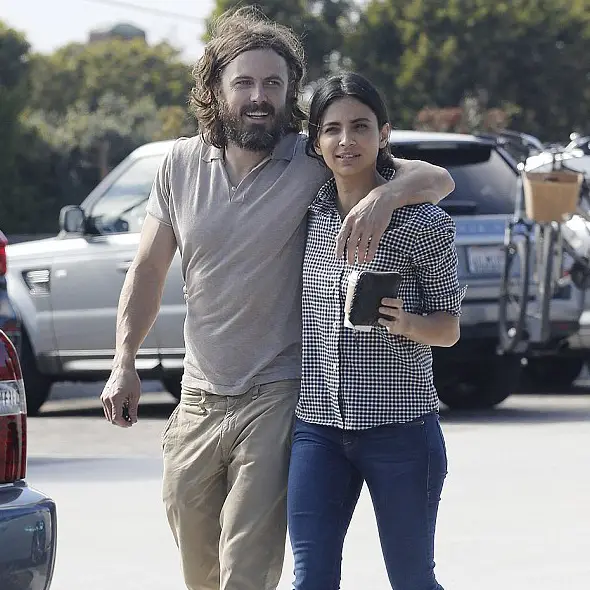 The detective on screen-on has found her criminal who stole her heart, and he seems to be punished with the verdict of unbounded love. We're talking about none other than Super Girl's actress Floriana Lima, who has found her interest in love. Dating another actor such as herself, she is an up and coming star who may be on the verge of a relationship breakthrough.
Relationship goals: 
This thirty-three-year-old detective is seen covered in her new boyfriend's arms, as the couple worked on their duties in Malibu, celebrity beach enclave on 13 October 2016. Her new boyfriend, forty-one-year-old Casey Affleck, is a famous actor as well and his brother being Ben Affleck. They shared a kiss after they reached the beach, which was evident they were enjoying each other's company.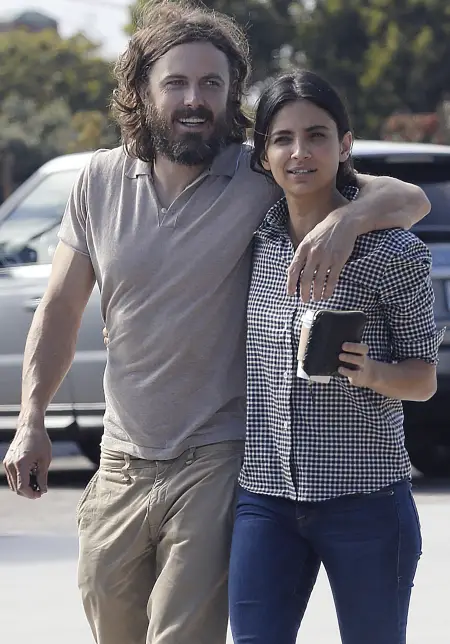 Caption: Casey Affleck and Floriana Lima together spotted resting arms and chatting closely November 15, 2016.
Picture Credit: People.com
Both Affleck and Lima have not bothered to reveal when and where they caught each other's eye. Moreover, there is no information on how they first but after their first PDA, Affleck and Lima made another public appearance showing their affections again in an after party at the Manchester By the Sea premiere in Los Angeles on 14 November 2016.
Casey Affleck and his family: 
Despite having a blooming relationship at the moment, Casey Affleck has a past related to a marital relationship; a failed one to be exact. The actor was previously married to Summer Phoenix in 2006. The couple had a long-term married life of nearly ten years and share two sons together, Indiana, twelve, and eight-year-old Atticus. However, the number of years staying together did not matter eventually as the couple parted ways on good terms in March 2016. With an amicable split, both Casey and Summer have decided to co-Parent instead of fighting over child custody. He said, regarding his wife,
"She's the best. We're very good friends and I love her."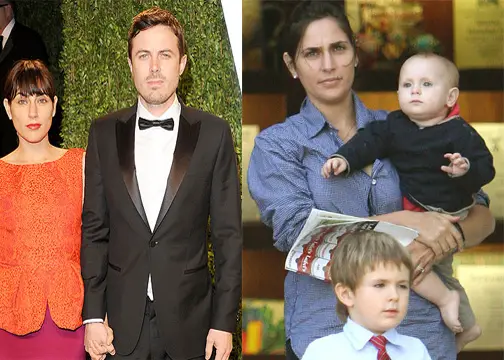 Caption: Casey Affleck and his previous wife, Summer Phoenix has last seen in 2014 with their two children.
Photo Credit: liverampup.com
Floriana Lima is, of course, known for, a role in movies and TV-series like Terminator: The Sarah Connor Chronicles and How I Met Your Mother. Floriana is born of a mixed ethnicity, mostly Italian, from her parents, grandfather and mother side, with little hints of Irish, German, and English.
At the moment, Florina is busy playing the role of Maggie Sawyer in the famous TV-series 'Supergirl.'