Entertainment
Former Law & Order Star Benjamin Bratt Affirms Wife And Children His Valentine; Expresses Daughter's Brain Injury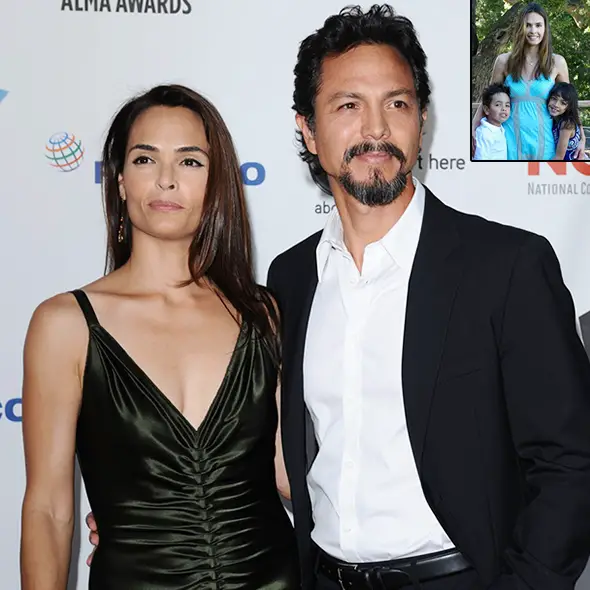 Most of the families are messy, and every family has different stories. Each family is happy on its own way. Likewise, Former Law & Order star Benjamin Bratt also have a happy family which reminds us that members of a family are related for better or for worse. 
On the occasion of Valentine's Day, fifty-three-years-old Benjamin took to social networking sites to reveal that his wife and children are his valentines. 
He shared a lovely image of his wife Talisa Soto, daughter Sophia Rosalinda, and son Mateo Bravery on Facebook and Instagram where he captioned-
"My true loves--Happy Valentine's Day!!? And to all of you, may your day be filled with love and laughter.My heart's singin'...and I don't even sing!!"
Isn't that sweet? We hope that this family lives happily forever. May God bless them!
Well, do you know the little princess who is smiling in the above picture had a disability? Her father Benjamin has revealed that she had a brain injury and is a child with special needs. 
According to Benjamin, she had a brain injury during her birth which led Sophia to have physical disabilities.
Talking about her injury, the father of a child with special needs, Benjamin said-
" As a parents, it was like being in a tunnel of darkness for the first few years of her life, because we didn't know what to do."
"We educated ourselves and assembled the best team of therapists we could."
He also said that their daughter made a great progress. He said-
"she understands everything, she's quick to laugh, she's loving and a physically beautiful child."
Now, Sophia is a beautiful and healthy child who is all set to face and enjoy different new challenges.
Benjamin, who also appeared in Doctor Strange (2016), met his wife Talisa for the first time in 1993 in the auditions of "Blood In Blood Out." Right after filming "Pinero" the pair started to fall for each other. They got married in April 2002 in San Francisco.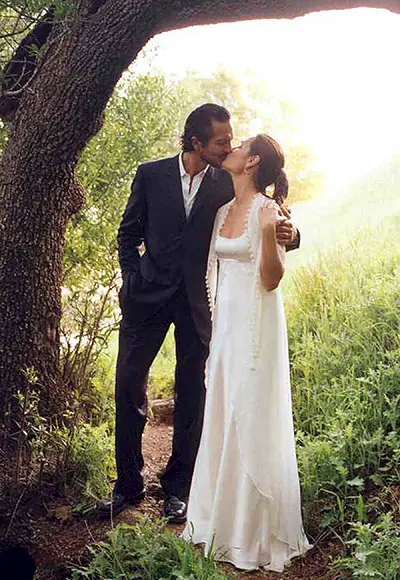 Caption: The Blissfull moment for Benjamin Bratt who passionately kisses his wife actress Talisa Soto, the couple tied the knot in April 2002.
Photo Credit: Pinterest
They had a private wedding where they exchanged vows in front of their family and friends. This was the second wedding for Talisa as she was previously married to actor Costas Mandylor (1997-2000).  
Prior to getting married to Talisa, Benjamin was dating Oscar winner Julia Roberts, but their relationship could not make it to the aisle, and they got separated without any official statements.
Born to Peter Bratt, Sr. and Eldy with mixed ethnicity, Benjamin has been able to mark his place in the industry. Benjamin mother Eldy (née Banda) was a nurse and belonged to an Indigenous activist of the Quechua ethnic group and originated from Peru.
Active since 1987, Benjamin has appeared in a large number of films and television series. He is popular for appearing in Blood In Blood Out (1993), Miss Congeniality (2000),  Piñero (2001), La Mission (2009), Cloudy with a Chance of Meatballs (2009) and its sequel (2013), ABC's Private Practice (2011–2013), Despicable Me 2 (2013), Fox's 24: Live Another Day (2014) and Doctor Strange (2016).  From his successful career, he is able to make the net worth of $12 million.