Entertainment
Four-Time Divorcee, Ahmad Rashad, Married Psychologist Girlfriend in 2016
Even after having a repetitive unsuccessful personal life, will there ever be hope of having a stable relationship? Well, you might get the answer to this tricky question in this segment where we are going to discuss the personal life of the sportscaster and former pro football player Ahmad Rashad.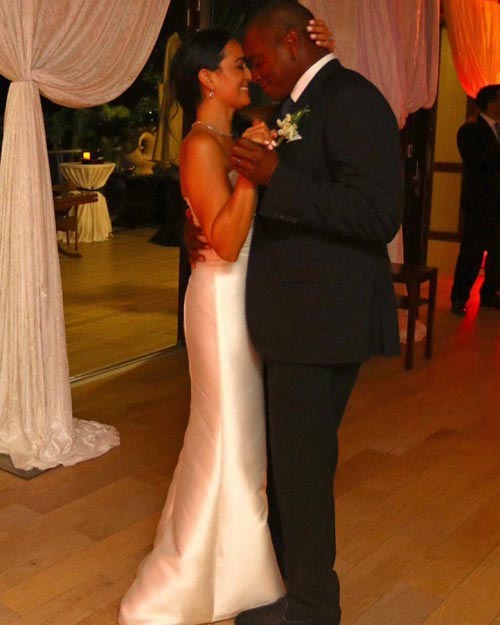 Caption: Ahmad Rashad married with Ana Luz Rodriguez-Paz on April 29, 2016.
Source: theballerlife.com
Recently on April 29, 2016, Ahmad Rashad got married to his beautiful then-girlfriend Ana Luz Rodriguez-Paz in Palm Beach, Florida. However, it was a surprise to know that Ahmad chose a woman who is 32 years younger than him.
This is quite not the end because we have yet to talk about his previous relationships. Ahmad Rashad is a man who, till this date has married five times and has been divorced four times. Yes, Ahmad has a long history of marriage and wives.
Married Four times: Divorce history?
1. Deidre Waters
Ahmad Rashad was married to Deidre Waters in 1969; however, the date when they got divorced is unknown. Ahmad has two children from his marriage with Deidre.
2. Matilda Johnson
Later in 1976, Ahmad got married to his second wife Matilda Johnson and had two children from this marriage too. After about three years, they got divorced in 1979.
3. Phylicia Rashad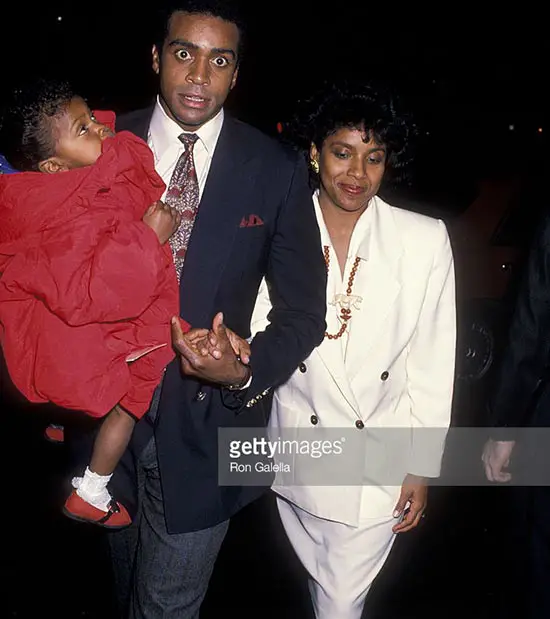 Caption: Ahmad Rashad and Phylicia Rashad with a daughter attending the premiere of 'Oliver and the Company ' on November 13, 1988, in New York City.
Source: gettyimages.com
In 1985, in the Church of the Master in Harlem, Ahmad Rashad got married to Phylicia Rashad who is now a stage director and recognized as an actress. He famously made an addition to memorable moments in history after asking Phylicia to marry him on national television in 1985 during the halftime broadcast of the Thanksgiving NFL game.
After sharing 16 years of time together as husband and wife, the couple decided to go through a divorce. The couple has two children in total; a daughter from them and a son from Phylicia's ex-husband. 
4. Sale Johnson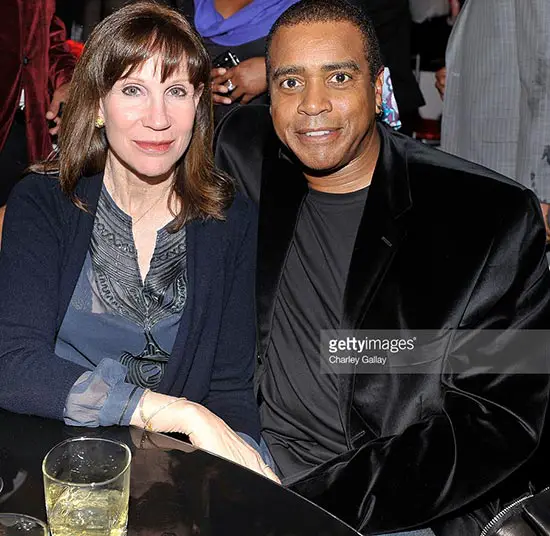 Caption: Ahmad Rashad and Sale Johnson attending the Fabulous 23 dinner on February 12, 2010, in Dallas, Texas.
Source: gettyimages.com
In 2007, Ahmad Rashad was married to Sale Johnson who is also the ex-wife of multi-millionaire Woody Johnson, the heir of Johnson and Johnson. Sale Johnson also received a massive $100 million dollars from her divorce with Woody Johnson after the divorce.
Ahmad received three step-daughters from his marriage with Sale Johnson and later adopted Sale's granddaughter from her late daughter Casey. Later in 2013, the couple got divorced and Ahmad was banned from inheriting any of his ex-wife's fortune due to the prenuptial agreement of the couple.
After the divorce was final, Sale Johnson banned Ahmad from her house. Ahmad did get inside of the house and in his effort to enter the club gate, the guards hired by Sale stopped him and escorted him out. 
Ahmad's Short Bio:
Ahmad Rashad was born on November 19, 1949, in Portland, Oregon and currently ages 66 years old. Ahmad is a graduate of Mount Tahoma High School and later was accepted in an athlete scholarship to the University of Oregon. He played as a wide receiver as a sophomore in Oregon in 1969. He was also the fourth player selected in 1972 NFL Draft.
During his professional career as a  footballer, he caught 495 passes and 44 touchdowns. He later moved towards journalism leaving his career as a footballer and began NFL, NBA, and Major League Baseball served as a game reporter for NBC and ABC and also hosted a video-clip show in 2000 on Real TV.