Entertainment
Frankie Shaw Became Friends With Ex-boyfriend's Partner Because Of Son; Finally Married But Who Is Her Husband?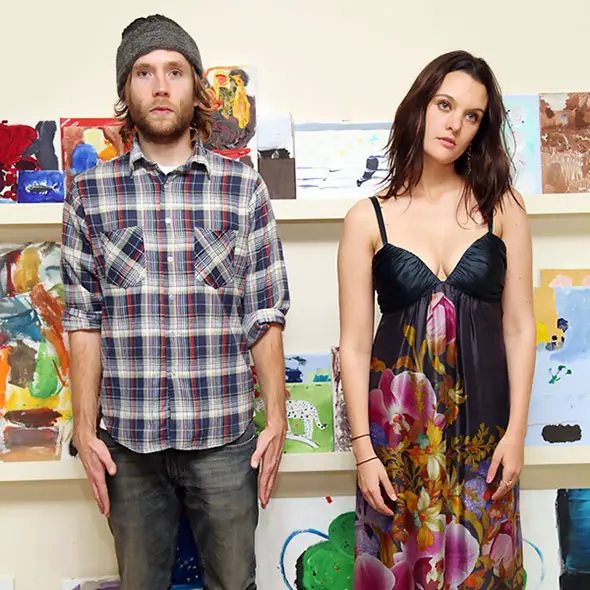 We can often see parents working on their differences after their split for their children. But what about a woman trying to work out the relationship with ex-boyfriend's partner?  People might find it strikingly odd and unusual but with no doubts would be eye pleasing to see that.
Today, we have a similar story of actress Frankie Shaw who has a healthy relation with her ex-boyfriend's wife who is the stepmother to her son. Let's take a closure at Frankie's life in our story today.
Familiar past relationship but what's the update for now?
Aspiring actress Frankie Shaw was once in a relationship with actor Mark Webber. Talking about their relationship, the two started dating in 2000. The pair shares a son, Issac.
Following their split in 2008, the couple agreed on co-parenting their son. Well! That was about her past relationship but what about now? Is she dating someone or already married?
Frankie Shaw has not been very open about her relationship, but now she is. She is a married woman. Currently, she is married to producer Zach Strauss. The couple got married on August 27, 2016, after dating for several years.
Well! The wedding of the couple was not that publicized, and Frankie remains low-key about their wedding ceremony.
Surreal relationship with ex-boyfriend's wife: 
Whatever the scenario was, but the thing that hit the headlines was Teresa Palmer as the bridesmaid at the wedding of her husband's ex-partner.
Teresa Palmer got married to Mark Webber in 2013 who shares a son, Issac with his ex-girlfriend Frankie Shaw. Her step-son also attended the wedding. Teresa took a collage picture to Instagram on which she wrote,
"A magical weekend to celebrate the incredible love between Isaacs Mama & Isaacs now step-dad Zach Strauss! Thank you for including us in all the beautiful ways you did; asking us to do a speech (!!), including us in the wedding party and having Bodhi as a "flower boy" (he was very proud), we love you guys!"
Frankie and Teresa are sharing a bond which is quite awkward to handle, but they found out a pretty good way to make it work and gave it a name. They are more like sisters, and that's a pretty good way to handle all those.
Hacksaw Ridge star once told,
"We had to work at it but we now have this beautiful relationship where we literally co-parent. We always say Isaac gets double the amount of love."
Further, she also mentioned how they took their relation to another level. She said,
"It took us about a year but open, honest, authentic communication was everything and we got there!'
Talking about Teresa's relationship with Mark Webber, the two started dating since 2012 and got married on December the following year. The couple shares a son Bodhi for whom Frankie Shaw is a godmother. The couple welcomed their second child Forest Sage in December 2016.
The American actress Frankie Shaw started her career in mid-2000 after appearing in the television and film, Law & Order: Criminal Intent and Night Swimming. But she received recognition for portrayal as a coffee girl in the movie "The Freebie" in 2009. In 2015, she came up with her breakout work in a short film which she wrote, directed and starred, SMILF. For that short movie, she was also honored with the Short Film Jury Award for US Fiction. With her, all work as a writer, director, and actor, there is no doubt that she has an impressive net worth but the exact figure is not official yet.