Entertainment
Fred Blankenship From WSB-TV as Family Man! His Bio is a Treat to Read
Fred Blankenship From WSB-TV as Family Man! His Bio is a Treat to Read. When a person is set on his/her mission to achieve their goals, it is natural to be dedicated entirely towards pursuing it. Meanwhile, people might just shift their focus towards their goal while subliminally not being able to manage proper time for friends and family. But Fred Blankenship can explain to you better on how to maintain things in life just as smooth as butter! With his success in career and a happy and healthy family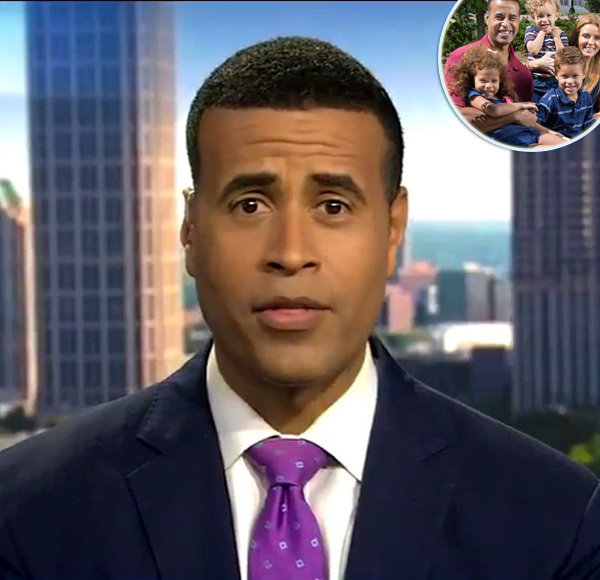 When a person is set on his/her mission to achieve their goals, it is natural to be dedicated entirely towards pursuing it. Meanwhile, people might just shift their focus towards their goal while subliminally not being able to manage proper time for friends and family. 
But, WSB-TV News Anchor, Fred Blankenship can explain to you better on how to maintain everything in life just as smooth as butter! With his inclining success in career and a happy and healthy family, his life seems close to perfect. So, let's not waste additional time, and get to know more about the family life of Fred Blankenship along with his short bio! 
Closer Look At Fred Blankenship's Family Life
Fred Blankenship is known as a famous news anchor at WSB-TV and has been enjoying a successful career to date. Likewise, when it comes to his personal life, it is just as beautiful.
Fred shares his family life with his beautiful wife and his three adorable children. As per sources, he has been married to his wife, Paige, for twelve years with whom he shares two sons, Freddy (10), Jaden (4), and Layla (7).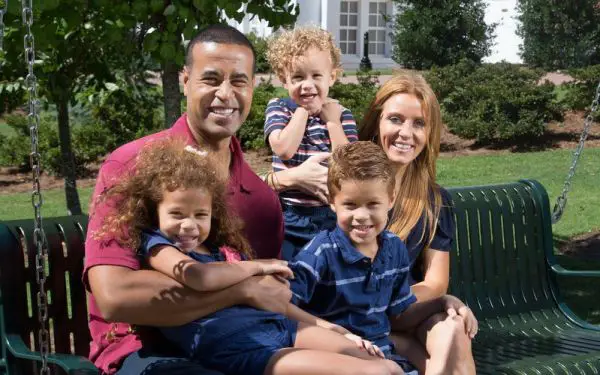 Fred Blankenship with wife, Paige, children. (Photo: Viningslifestyle.com)
As a family person, Fred keeps showering love for his beautiful family on his social media as well. On March 2014, he shared an adorable picture with his daughter, Layla on his Twitter. 
On May 14, of 2017, Fred shared a picture of his decorations at his home and wished his mother and wife, a Happy Mother's day. 
Some early Mother's Day treats for the most amazing Mom and wife!! She can sleep in for a while before she finds this. She deserves it. ❤ï¸Â pic.twitter.com/fNIjvADjCf — Fred Blankenship (@FBlankenshipWSB) May 14, 2017
Meanwhile, on Father's day, it wasn't the same, as Fred's father, Fred Douglas Blankenship Junior sadly passed away at the age of 57. However, being a strong person that he is, Fred talked about his beloved father in an interview with WSB-TV on the occasion of Father's day.
In the tribute that he paid to his late father, Fred Douglas Blankenship Jr, Fred emphasized on his beautiful relationship that he had with his father who always believed in him,
"My dad always believed in me, even in times when I wasn't necessarily sure that I believed in myself. Junior believed in his son and that still means the world to me."
He also mentioned that their bond was like a 'typical' father-son relationship in the seventies along with expressing that he felt "slightly robbed" that he had to move on with his life alone.
 "There was a big portion of my life that, when it came to family and growth, where I didn't have the chance to have my dad be the sounding board."
Fred concluded the touching interview by saying he knows that his father is with him every day in everything that he does. With the belief that Fred has in his father, he never stopped working hard for his dreams of becoming a reporter. 
Fred began his career by working at KRON in San Francisco and then at KAKE TV in Kansas where he 'chased storms' regularly to develop his skills on weather coverage. 
Then, he served as a reporter and a weekend anchor at San Diego's KGTV for six years where he received awards for his noteworthy stories such as drug prevention and community outreach. He also covered reports on the largest fires of the state as well as the Democratic National Convention in Boston in 2004.
Later, in the year 2007, Fred moved to Atlanta and joined the WSB-TV team. Ever since his employment at the network, he has flown to California several times for the important report on Georgia's water crisis to compare how the two states deal with water problems. 
Having written and produced assignment news series, he is also a part of Prime Time Action News projects. With the passion to help kids and young adults with encouragement and support, Fred is active in hosting local leadership and community events and celebrations as well. 
Today, he is one of the most-talented reporters with an excellent work ethic. Additionally, he is also a member of the National Association of Black Journalists and National Press Photographers Asociation as well.