Entertainment
Freddy Harteis Wiki: A Bio That Soon Will Have a Divorce Tag
Jeannie Mai, the famous fashion expert, American makeup artist, and TV personality is a well-known name in the entertainment industry. Apart from grabbing attention through her work credits, Mai recently caught the media heed after announcing the divorce with her husband of 10 years, Freddy Harteis.
Freddy is a TV personality, actor and has few credits to his name, but many of you might not be aware of his bio in details. So, today's segment is dedicated to Freddy's bio, where we will even be shedding lights on the reason behind the couple's marriage, that felt apart.
Freddy Harteis Wiki-Like Bio:
Freddy Harteis is also known as an actor known for 'The Hollywood Hunter,' 'Holiday Fabulous' (2011) and 'The Real' (2013). Freddy, the owner of Harteis Ranch in Colorado, is a "passionate outdoorsman" who rose to fame as a big game hunter on TV. He is a skilled archer, who has traveled to the wildest corners of the world, bagging the hunting experience.
Freddy in his own words explained hunting as,
"Hunting was not a sport; it was our way of life. I thank God for the years my dad had given me and want others to cherish their time with family as well,"
The hunting enthusiast, Freddy, who is yet to reveal his age, also hosts, 'The Hollywood Hunter' on the channel called Sportsman Channel. Harteis on the show usually teaches a big city what hunting is all about. Freddy is well-known bringing together hunting reality at its best.
Well, his passion towards hunting and his dedication towards his work might have helped him with a sound finance; however, Freddy opts to keep the figures of his net worth, veiled.
Now, shifting lights from his professional front, Freddy was married to Jeannie Mai, the fashion expert for ten years.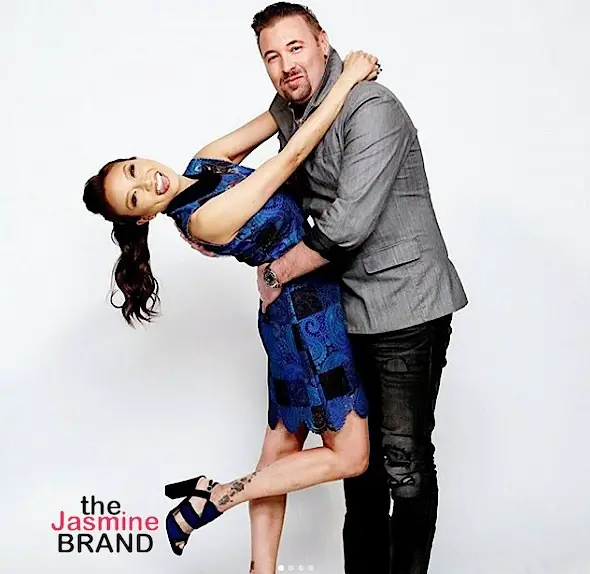 Caption: Freddy and Mai shared ten years of togetherness.
Photo Credit: Thejasminebrand.com
Their wedding took place on August 11, 2007, and it lasted until Mai filled for divorce in October 2017. Moreover, they don't share any children together! Although the pair shared a decade together, they had their share of ups and downs in their married lives.The disagreement on whether or not to have a child took a toll in their relation.
Mai, whose net worth's figure adds to $ 1 million, even gushed about the disagreement back in 2014,
"You know how much I love Freddie, my husband. He's my life. Before we got married, I was very clear about the fact that I probably would not have kids, just because I've never felt that. And now, getting older, he definitely seems like he wants kids, and he actually came out and said that he wants children."
Mai further mentioned that the pair didn't have any other problems back then,
"I guess it's just really hard because I can't just have a child for another person, and you don't have a child to save your marriage, but we are in love, and we are enjoying life, and he's my Freddy, and I'm his Jeannie, and we don't have any other problems except that, which, you never know what could happen in the future,"
She then concluded saying, that they were clinging to one another with some hopes,
"So right now we are clinging to each other, and we're waiting for God to kind of tell us what that means, and it's kind of weird to go to sleep every single night holding on to that person you love so much, not knowing where it's gonna go."
However, things didn't work out well between the two and Mai's representative confirmed that the two were "amicably divorcing" on October 20. Mai opened up about her split with Freddy on 'The Real,'
Caption: Mia opened up about her wedding that came to an end. (Published on Oct 23, 2017)
Moreover, Mia gushed after the split that she is not into dating anybody as of now,
However, Freddy is yet to open up on their divorce!