Entertainment
British Presenter Gabby Logan: Issues With Her Husband Due To Boyfriend Rumors, Was She Really in An Affair?
Every woman dreams of marrying someone who will stay committed to her no matter how hard the situations arise. Our story today is also about a lucky lady whose partner stayed beside and helped her overcome the most difficult part of life.
A British presenter and a former Wales international gymnast, Gabby Logan was blamed of cheating her husband with another man some years ago. Gabby dispelled those rumors and didn't let her married life shake. Even her husband caught her hand and helped her settle the situation and face the criticism. Let's discuss briefly how the boyfriend rumors aroused and her married life in the further story.
Gabby's Wedding, Children, and Married Life:
Gabby Logan married Kenny Logan, former Scotland international rugby union player on 19 July 2001. Kenny has severe dyslexia and thus, can't read and write. However, this illness of husband never bothered Gabby. She always embraced her husband with head held high.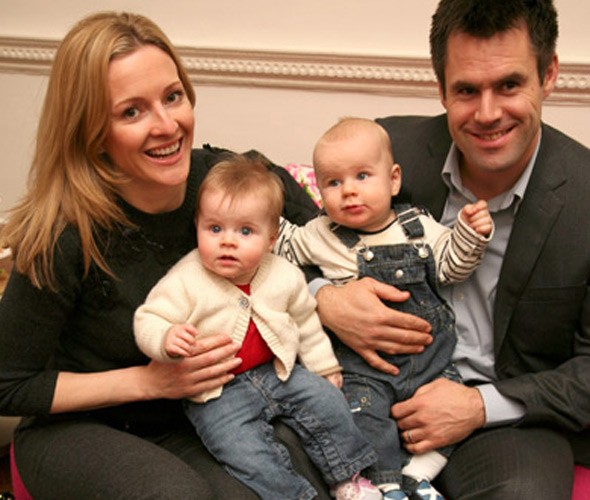 Caption: Gabby Logan with husband Kenny Logan and kids in 2006.
Source: huffingtonpost.com
The lovely couple gave birth to twin sons, Reuben and Lois on 28 July 2005 after going through IVF treatment. The birth of the kids wasn't easy for the couple. Gabby lost a lot of blood and almost died while Kebby constantly struggled with the thought of losing his wife.
Her rumored affair with Alan Shearer: Was it Real?
In 2011, the post of Gabby being romantically involved with retired footballer Alan Shearer flared on the Twitter.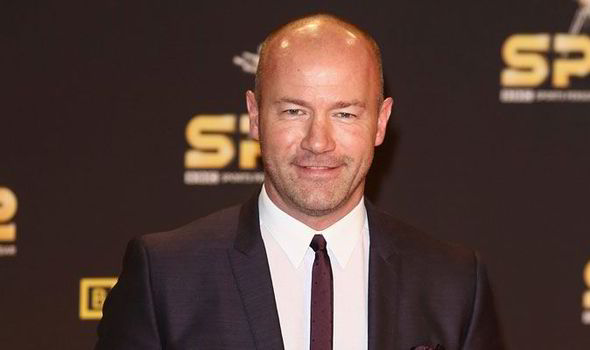 Caption: The rumored boyfriend of Gabby Logan, Alan Shearer in 2013.
Source: express.co.uk
Within a short time, the name of Gabby started being seen everywhere on the internet. Gabby shared with Dailymail in 2011 that in the first glance she felt funny and didn't give much attention to the post. She said,
'I saw it as I was about to go into a meeting and I thought, "That's funny", and carried on. Because it was funny. I can't think of anything more unlikely. When I came out, though, there were eight more tweets. These things spread like a virus. It looked like others might not be taking it as a joke.'
Later, the fans of the couple got outraged and hugely criticized her. However, Gabby knew that the information being circulated isn't true. She had met Alan some months ago but in the presence of about 800 people and hadn't spoken much. Gabby tried to convince people writing on Twitter about the fake post.
Furthermore, even Kebby initially got despaired with the post and went to talk with Alan amid a social function. Kebby was outraged and was about to shout at him but before he spelled any of such words Alan started laughing. Gabby also reached there in the moment and situation was handled. Luckily, it later became apparent that Gabby and Alan were a victim of the propagandist act (done through Photoshop or something like that) by anonymous.
The thought that haunted Gabby most those days was about her children. She shared in the same interview that the children were small then to learn such information from the internet but the day wasn't far. She said,
I kept thinking about my kids [twins Reuben and Lois]. They are six now, too young to be able to tap my name into the internet. But that day isn't too far away.'
However, later Gabby got the injunction from the court to hide the pictures. The picture was stopped from further publication and Gabby and Alan regain respect in public.  
Regardless of previous rumors, the presenter with huge net worth, Gabby Logan is currently living a healthy family life. She resides in Kew, southwest London with husband and sons.