Entertainment
Gabriella Lenzi, Reportedly Had Footballer Boyfriend! Her Dating Status Now
The gorgeous model Gabriella Lenzi was reportedly dating a famous football star who is not just famous for his craft and exceptional skills on the field, but has millions of girl drolling over him for his good-looks.
So let's find out who famous footballer boyfriend is and her current dating status in a single scoop!
Gabriella Lenzi's Footballer Boyfriend; Her Dating Status Now?
The 24-year-old model Gabriella Lenzi's fame and popularity skyrocketed overnight after she was romantically linked with the famous footballer Neymar. The pair was linked after Neymar posted a bare-chested mirror selfie alongside his girl Gabriella back in 2014.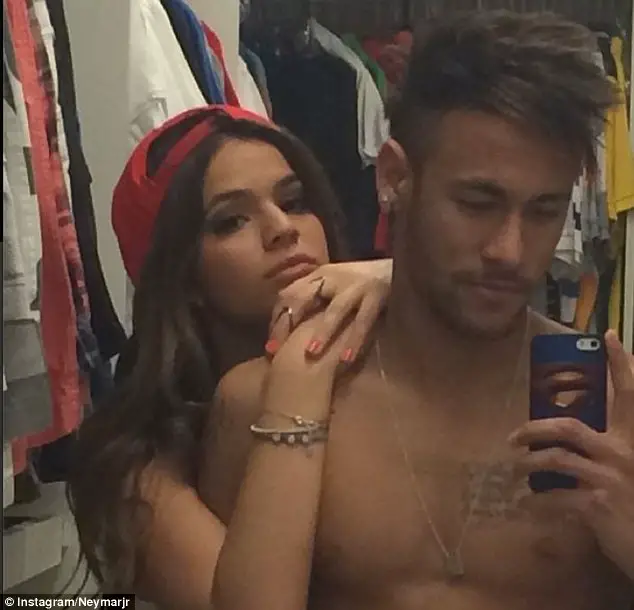 Gabriel standing alongside her rumored boyfriend Neymar (Dailymail)
Back in the World Cup 2014, Neymar scored the opening goal for Brazil, and he is one of the most priced players of Barca. According to the sources, the footballer gushed that the only thing he missed during his big game was his girlfriend, Gabriel Lenzi. 
But neither Gabriel nor Neymar admitted about their relationship in public. Nevertheless, the two were spotted together in Ibiza after Brazil's shameful exit from the World Cup 2014.
Since the pair never admitted about their relationship in public, their breakup also happened without a trace. There were no rumors about the couple getting engaged or married either.
Her relationship with one of the classified footballer did not last long, but her brief relationship with Neymar definitely brought the model into the spotlight. As of now, the Brazilian beauty has 1.5 million followers on her Instagram.
She happens to be a social media influencer for several famous brands and has a collaborative style YouTube channel named Nosso Canal. Even Garbriella's dog, Marie Antoinette has its own Instagram account.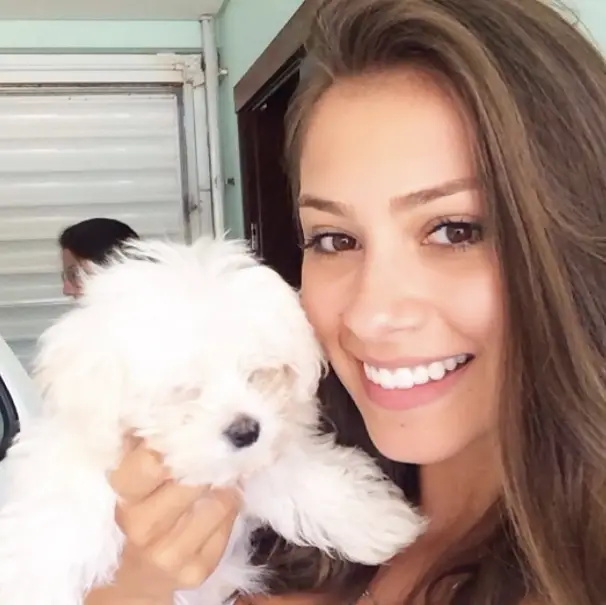 Gabriella with her dog Maria (Bustle)
Her then-boyfriend Neymar also shared a picture with the same dog, passively confirming their undisclosed relationship.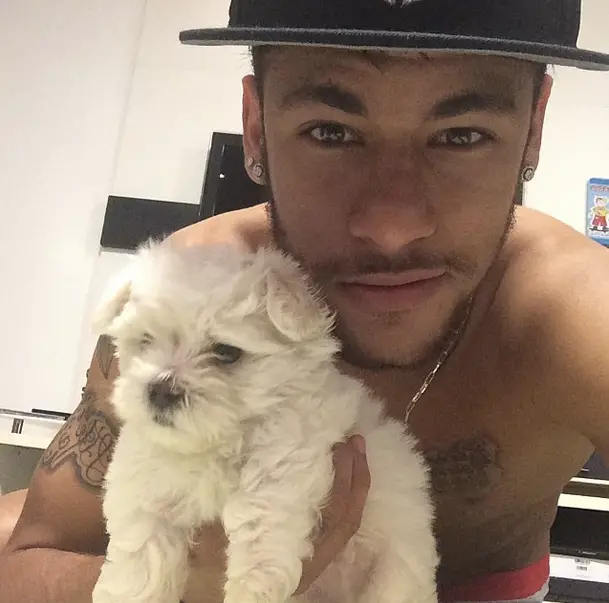 Neymar holding Gabriella's dog Marie (Bustle)
Since Neymar, Gabriella has been very secluded about her relationship, as she has not been linked to anyone so far. However, back in September 2017, Gabriella shared a picture of herself with a guy named Matheus Mazzafera.
While many of her fans were assuming the duo as a couple, their caption suggested that the two were best of friends.
Well, as of now, Gabriella's dating status remains unambiguous as the model has not been linked romantically with anyone. Either she is really good at keeping her personal concerns close to her chest, or she does not have anyone in her life.
Whatever the case may be, this can only be cleared out by Gabriella, and fans hope she does it soon!
Keep visiting for the emerging updates on the dating life of Gabriella Lenzi!