Entertainment
Gael Anderson Details: From 2006 Wedding To Family With Hunky Actor Husband
Gael Anderson is the daughter of the famous British musician, Ian Anderson. Her fame from birth amplified after she married the famous English actor, Andrew Lincoln, mostly known for starring as Rick in The Walking Dead series. They dated for sometime before Andrew proposed Gael, and...it came to the limelight that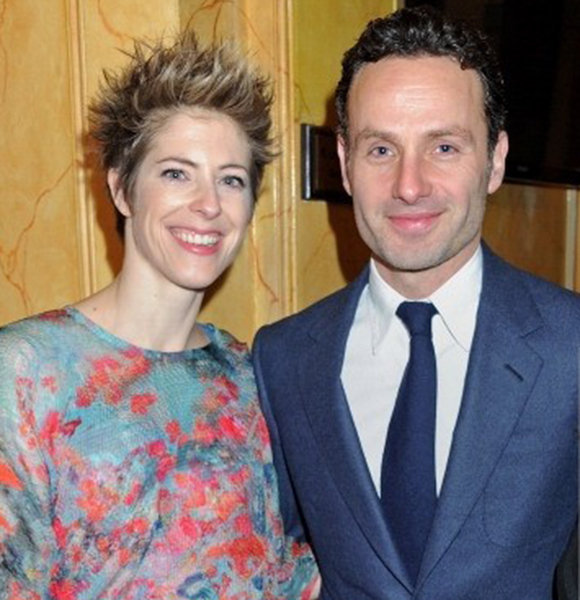 Gael Anderson is the daughter of the famous British musician, Ian Anderson. Her fame from birth amplified after she married the famous English actor, Andrew Lincoln, mostly known for starring as Rick in The Walking Dead series.
So, if you are curious to know about the wife of the famous television series star and get acquainted with their family life since their wedding, here are few essential details gathered up for you!
Low-Key Wedding 
Gael, who ages 38, met Andrew on the set of the television series Teachers aired in 2001. At the time, Gael portrayed the role of a runner while Andrew was directing some episodes in the show as a guest.
After the meeting, the couple spent some quality time and fell in love with each other. They dated for sometime before Andrew proposed Gael, and the couple tied the got married in 2006. 
However, the pair kept their wedding details under the wraps and gave it a low-key tag.  
Regardless of their low-keyness, it came to the limelight that Apple Martin, the daughter of Coldplay frontman Chris Martin and his ex-wife Gwyneth Paltrow, was the flower girl for their big day. Apple was just two years old during the wedding.
Though Gael and her husband Andrew kept their dating and marriage low-key, Andrew, during an interview with the scotsman.com on 27 June 2010, spilled the beans on how his love with wife flourished. Stating how he met Gael, fell in love and married her, Andrew quoted their love story as "a very ordinary love story."
Family Life In Shadow
After one year of marriage, Gael and Andrew welcomed their first child, a daughter Matilda Clutterbuck in 2007. They later welcomed a son in 2010 and named him Arthur Clutterbuck.
Gael, who worked as the assistant of the famous American actress Gwyneth Paltrow, left her job and shifted to being a full-time mom to look after her young ones. Her decision to take the responsibility of her children even allowed her husband to fly far away for work.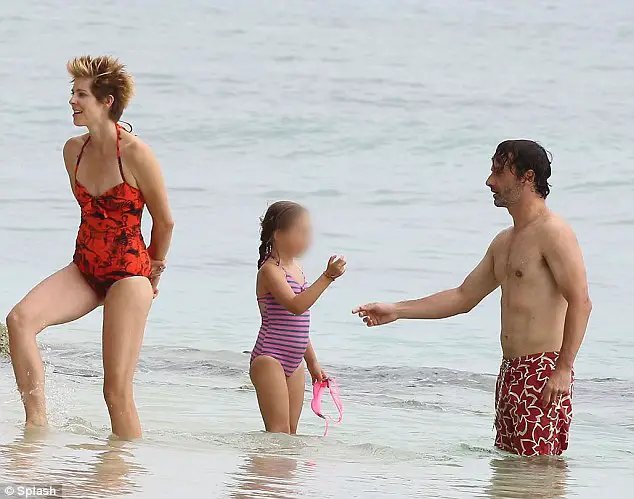 Gael Anderson with husband Andrew Lincoln and daughter Matilda in Carribean sea back in 2013 (Photo: dailymail.co.uk)
The dedication Gael gives her family reflects as one of the methods to keep her family blissful. Her family is adorable, and they spend quality moments together. One of such instances is when Gael, with her husband and children, spent a fun-filled day in the Caribbean sea back in August 2013.
However, the couple keeps their family life in the shades for most of the time, celebrating their happy occasions like birthday and anniversary away from the media's hustle.
Keep Visiting to stay updated on the life of Gael Anderson!